Sport Relief Fundraising Totals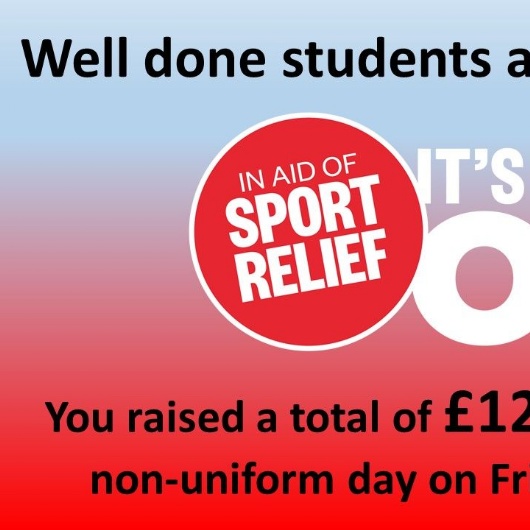 Thanks to our last non-uniform day on Friday 13th March we raised £1240.67 for Sport Relief. Y7 won (again) closely followed by Y9 for raising the most as a year group. Well done everyone!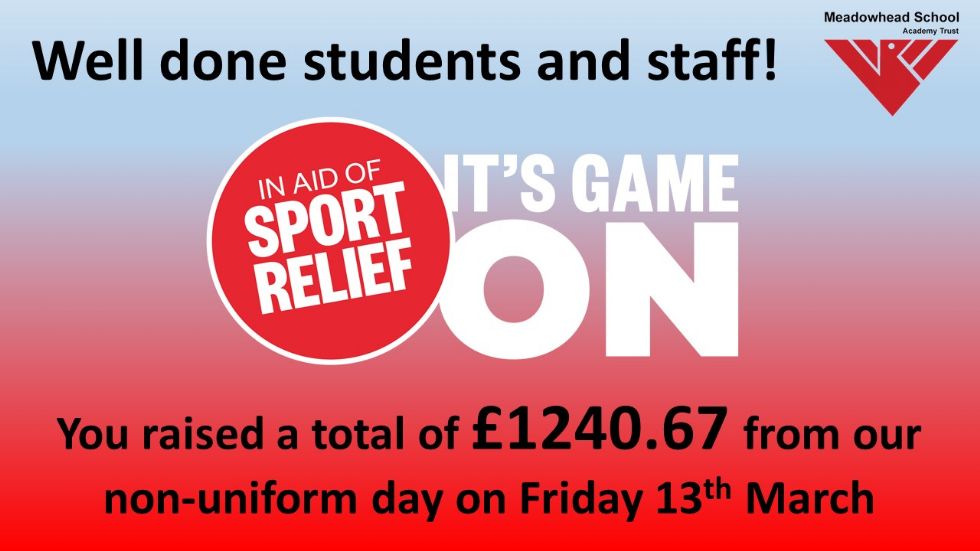 The following was raised by each year group:
Y7 - £294.17
Y8 - £221.81
Y9 – 280.60
Y10 - £249.06
Y11 - £195.03
Well done everyone.