St James Retail Park - newsletter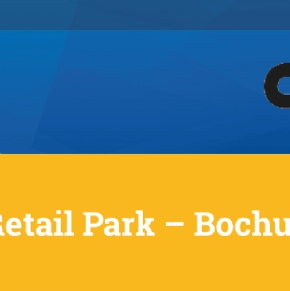 Here is the latest update regarding road works affecting the Meadowhead area.
This is a summary of the 11th edition of the newsletter that will keep you up to date with the progress of the road works on Bochum Parkway, sent to us by Howard Civil Engineering Ltd

"Several milestones in our work have been reached in the last 2 weeks with the placement of tarmac to several areas across the site.
The new service entrance off Dyche Lane is now being utilised. The new filter lane into the retail park is complete. Bochum Parkway traffic has been guided across to the widened section of carriageway adjacent to Norton Lane access. Works to Meadowhead Roundabout are complete. We apologise to any of you disturbed by our night working.

Works to provide new carriageway lanes in the central reservations continue.

Lane closures to Bochum Parkway have been in operation every day to provide safe areas of work for our operatives as they work alongside the live carriageway."
Temporary Traffic Management likely to impact traffic
Lane closures will be in place during weekdays from 9.30am to 4.00pm. The affected roads will remain open in all directions.
Lane closures around the roundabout will be in place over the next 2 Sundays. The affected roads will remain open in all directions.
the pedestrian crossing adjacent to Meadowhead roundabout will remain closed - pedestrians should use the traffic signal crossing opposite Dyche Lane.
the western access to Norton Lane off Bochum Parkway will remain closed for the next few months.
you can read full details on their website: http://bit.ly/2wLhBkF