Desire Under the Elms Theatre Trip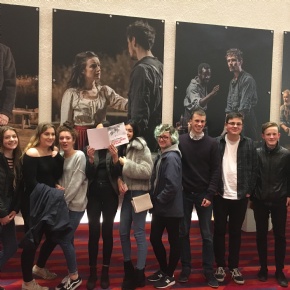 Our sixth formers are too young to remember Matthew Kelly's heyday as presenter of Saturday night entertainment, but they all had stars in the their eyes after watching him in Eugene O'Neill's Desire Under the Elms at the Crucible Theatre last night
Our sixth formers are too young to remember Matthew Kelly's light entertainment heyday as the premier presenter of Saturday night entertainment, but they all had stars in the their eyes after watching him in Eugene O'Neill's Desire Under the Elms at the Crucible Theatre on Thursday 5th October.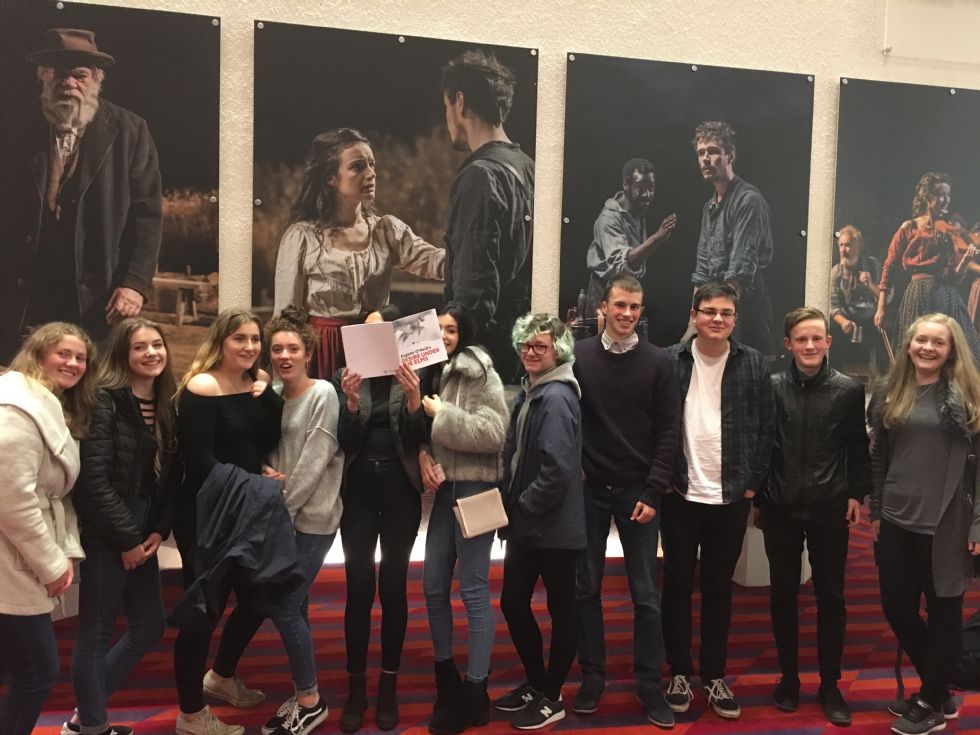 With front row seats we couldn't have been closer to the action (and the dusty dirt floor of the set) as we watched O' Neill's Greek-by-way-of- American tragedy of love and betrayal unfold. Desire was as dark and twisted as the elms of the title; for land, for affection, for step mothers and for the Our Cow Molly ice cream in the interval.
Although none of us (teachers included) had ever read or studied the play, we found it fascinating; definitely recommended if you like your theatre dark and dramatic.
Mrs Key,
English department