Meadowhead student wins 3 medals at national diving competition
Congratulations to our very own diving champion Joseph Pashley (aged 15) who won 3 medals at the Scottish Diving Championships, held over the weekend of 29th November - 2nd December 2018
Congratulations to our very own diving champion Joseph, aged 15, who won 3 medals at the Scottish Diving Championships, held over the weekend of 29th November - 2nd December 2018.
Joe scooped Silver in the men's 3 metre synchronized competition, and two bronze medals for 1 metre and Platform diving in Group A category.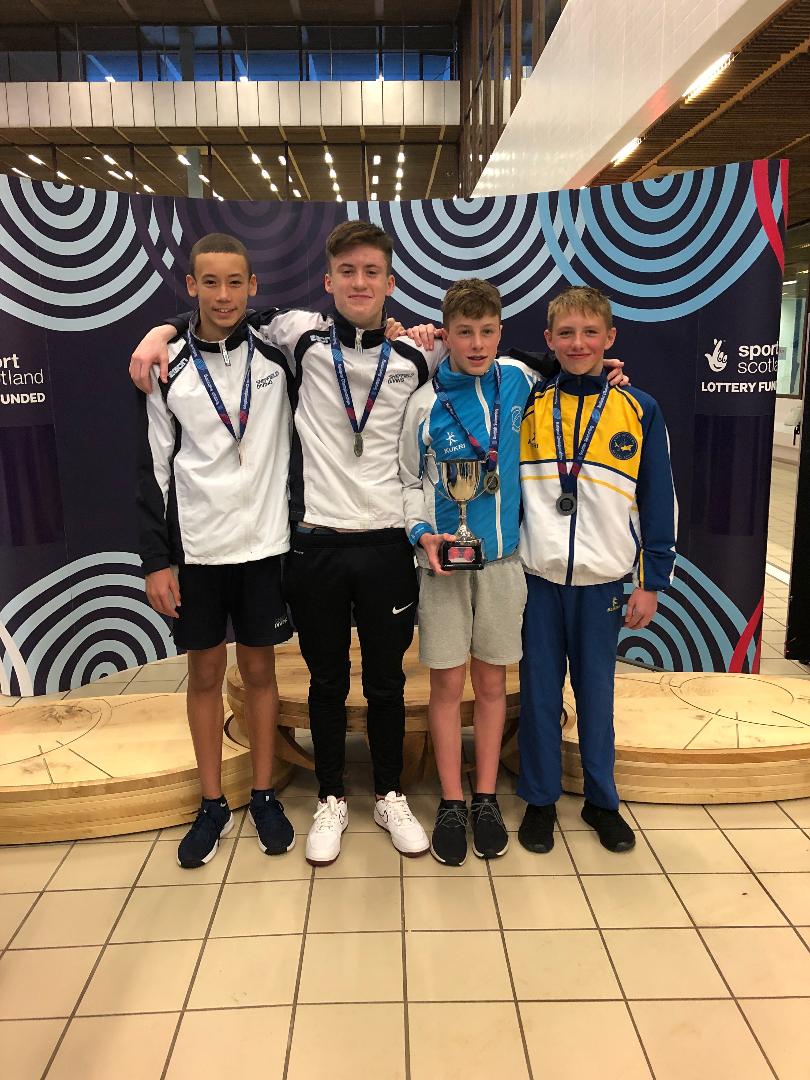 Joe who started his diving career just age 9, and has entered around 40-50 competitions so far, training 6 nights a week at the Sheffield Diving Elite Development club said he felt "really happy as it was my first time competing in the Group A (16-18 years) category, and people don't usually win medals first time around."
Joseph who said his greatest challenge was the 10m board due to his fear of heights, offered one piece of advice for younger peers thinking about getting into the sport, "If you like water, swimming, and heights, go for it – it's really fun!"
Joseph (far left with his fellow medal winners)
The school has congratulated Joseph on his amazing achievements so far and wish him all the very best in his forthcoming competitions, and his aspiration to make it to the 2024 Olympic games.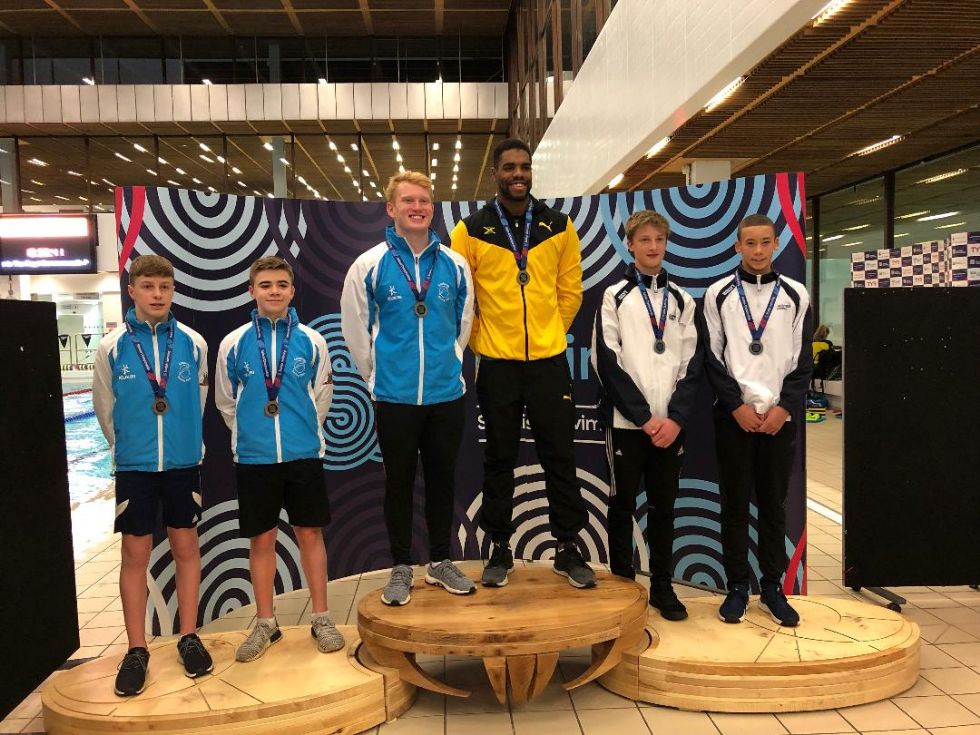 Joseph (far right) with his fellow medal winners
"We are incredibly proud of Joseph's fantastic achievements and how he rose to the challenge of this competition. He is clearly a great ambassador for the school and an exemplary role model for others." Mrs Kam Grewal-Joy, Headteacher
"Joseph has always had a love of the water and was very fortunate to be selected as part of a trial at diving when he was still in Primary school. He has worked very hard at the sport for several years now and shown commitment, hard work and real tenacity overcoming the unique challenges of this incredibly technical and often scary sport.
His determination to be at the top, is a real credit to him and all of the family are so proud of him and his attitude towards his school and sporting careers. Testament to this were his performances earlier this year at the Dresden International meet where he represented GB and finished 6th out of the 23 Countries competing on platform and 9th on 1m springboard. Then in the Junior European championships again competing for GB achieved 6th in Europe.
From a UK perspective Joseph has been consistently ranked in the top 2 in 2018 despite growing out of his school uniform more times than we can remember which is a real challenge in the sport due to balance and rotation.
In 2019, Joseph will be stepping up into the group A boys, another big challenge, and he is again hoping for GB selection. Needless to say, all of the family have such admiration and pride for his diligence and attitude in absolutely everything he does" Jeff Pashley, Parent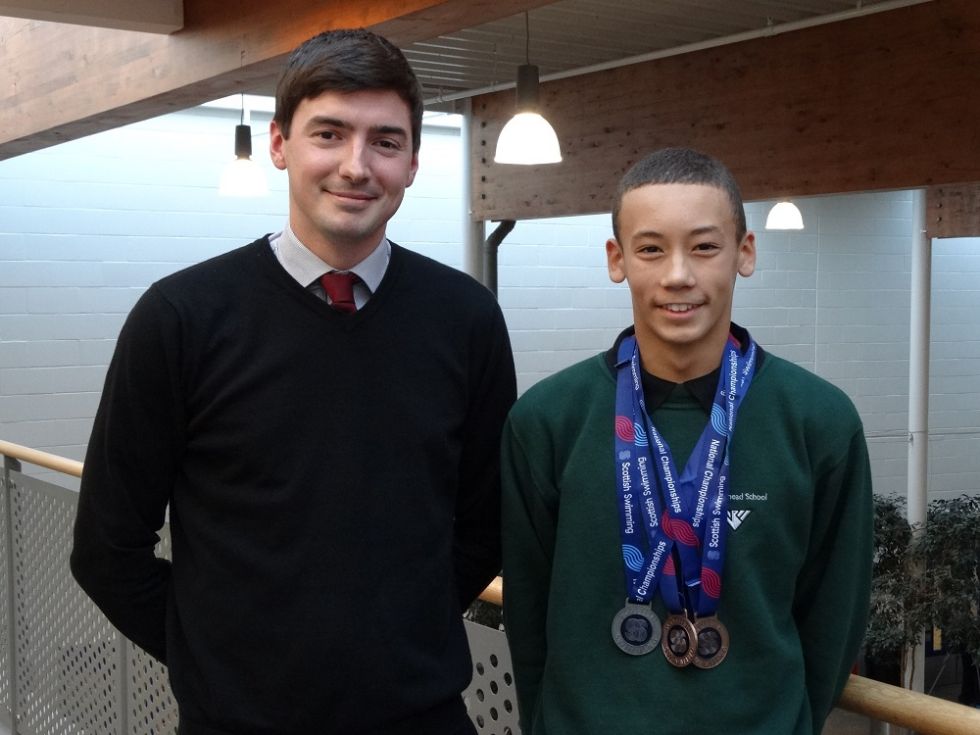 Joseph with medals and his Head of Year, Mr Needham