#ShareYourShakespeare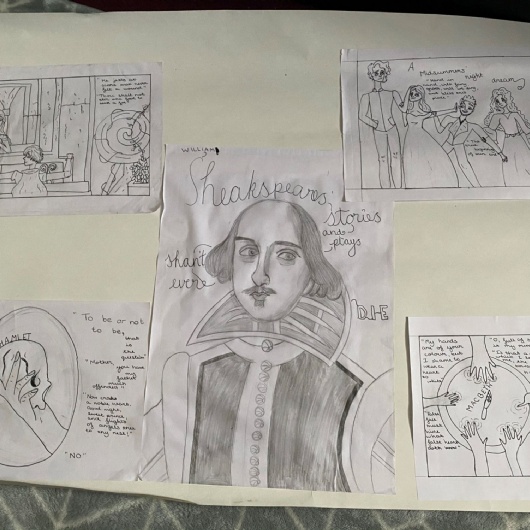 As you might have seen on our main news story page, we are joining in this year's celebration of Shakespeare's birthday on 23rd April led by the Royal Shakespeare Company. Students are getting creative and sharing their fun ideas on social media with the hashtag #shareyourshakespeare and we are pleased to put some here too.
Very well done for reading Puck's "I am that merry wanderer of the night" monologue from A Midsummer Night's Dream - recorded on Shakespeare's birthday itself, it is an excellent birthday present! #ShareYourShakespeare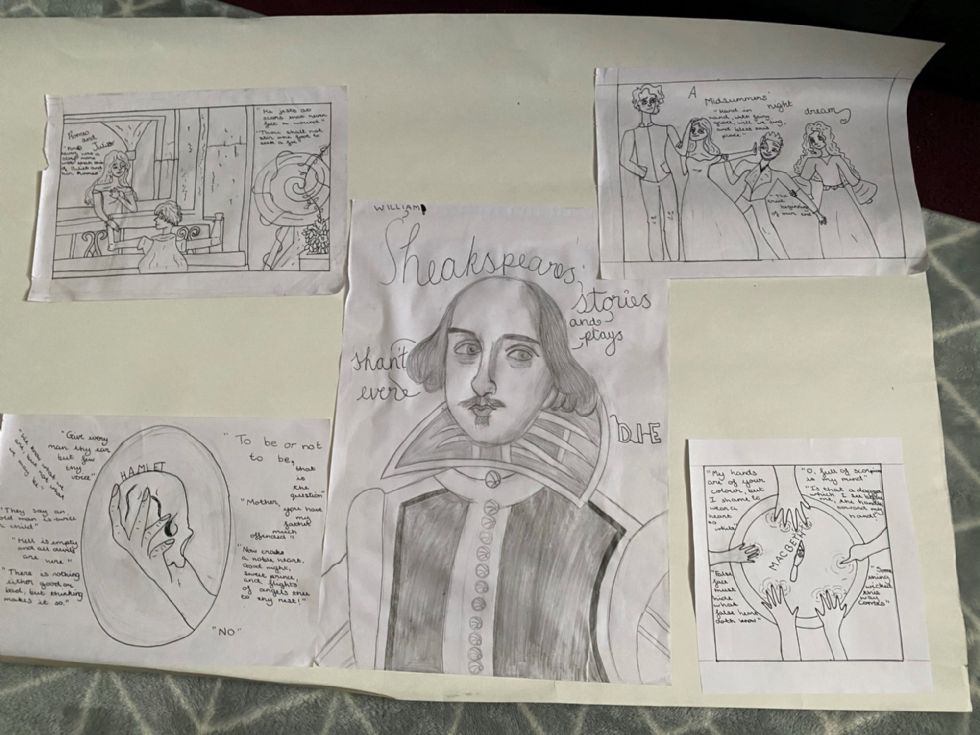 A great quartet of plays here from Anne-Marie in Y8 and lovely illustrations - a lot of thought and work has gone into this. Well done! #ShareYourShakespeare @TheRSC
Happy Birthday to the Bard! It's sunshine and spells here as one of our English teachers and her young son recreate the famous Macbeth witches scene #ShareYourShakespeare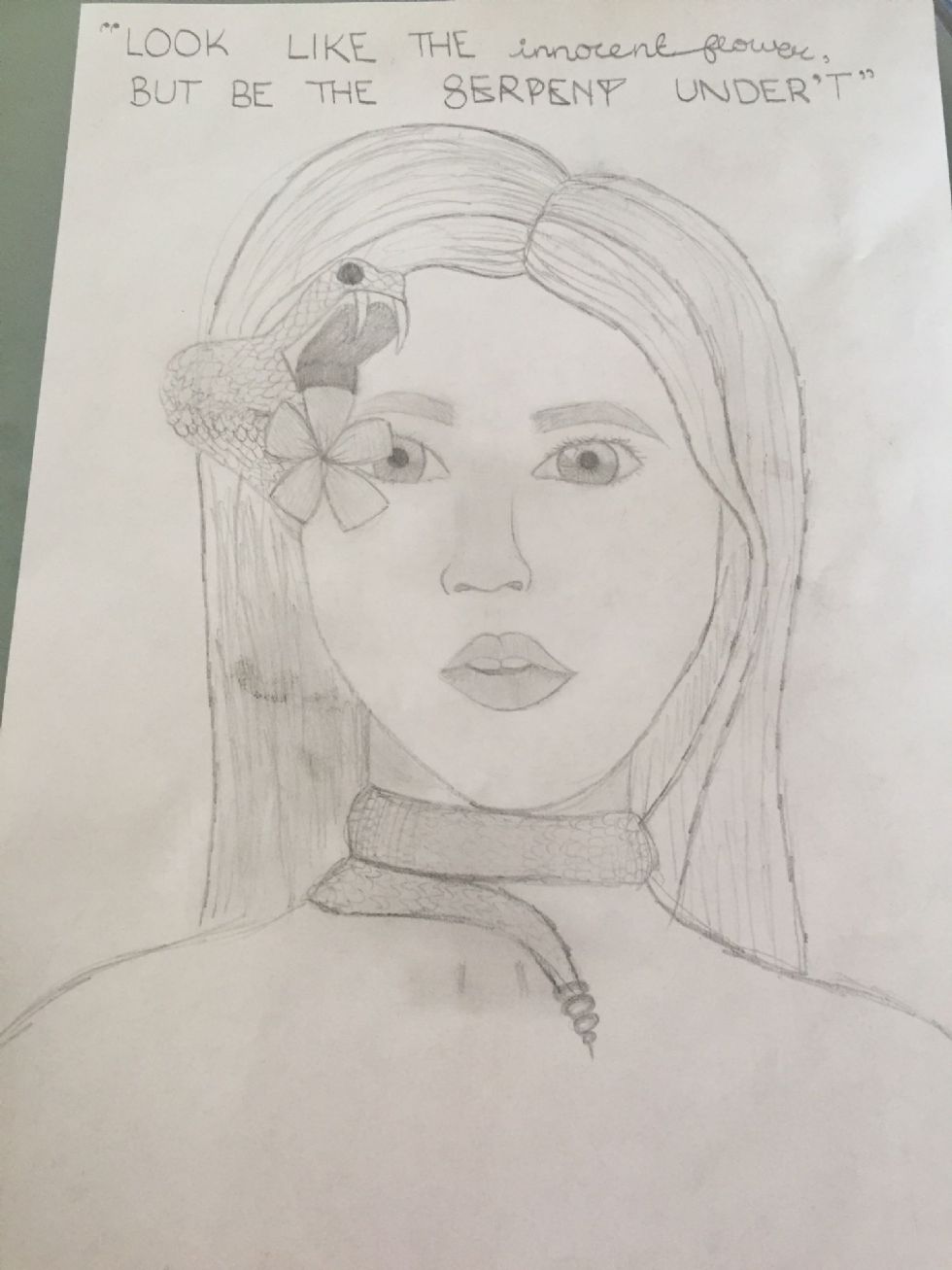 An artistic #ShareYourShakespeare from Millie (Y9) - thank you for your Lady Macbeth quote!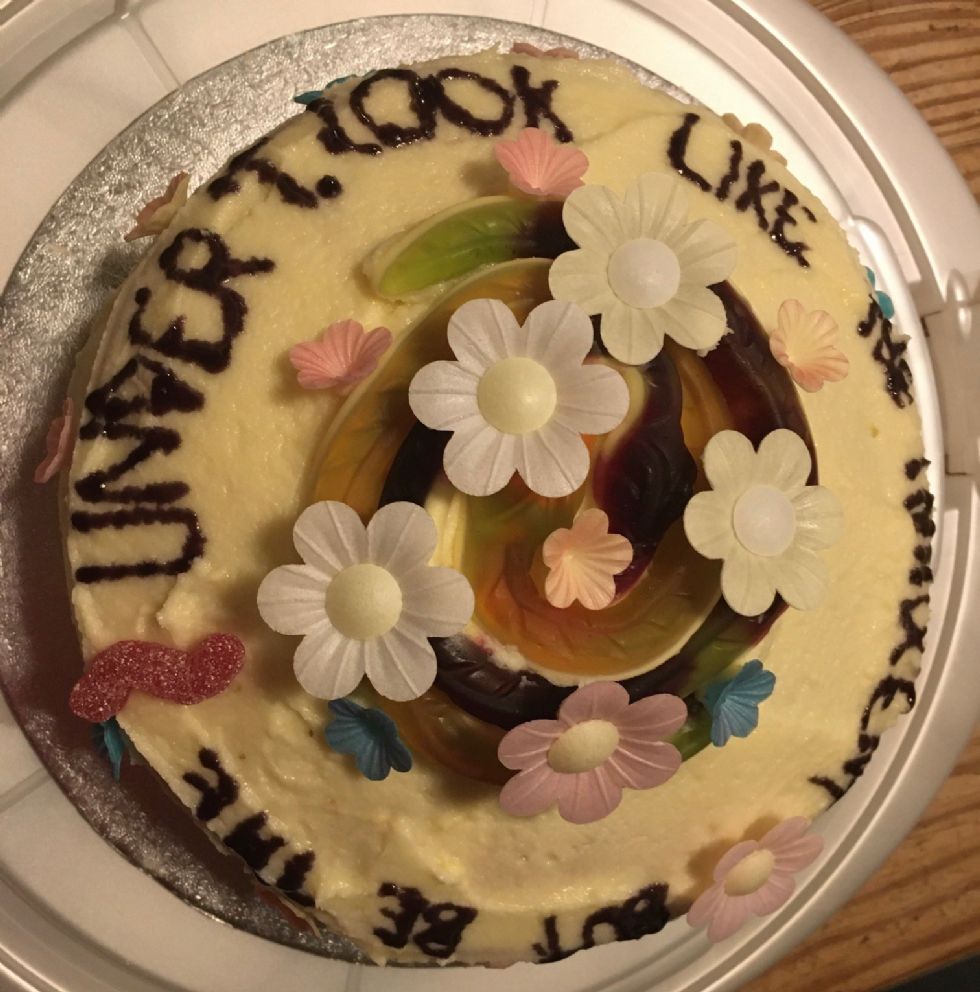 Our first #ShareYourShakespeare - thanks to Alice in Y8 for her creative response to Macbeth which she studied last term. We bet it tastes as good as it looks!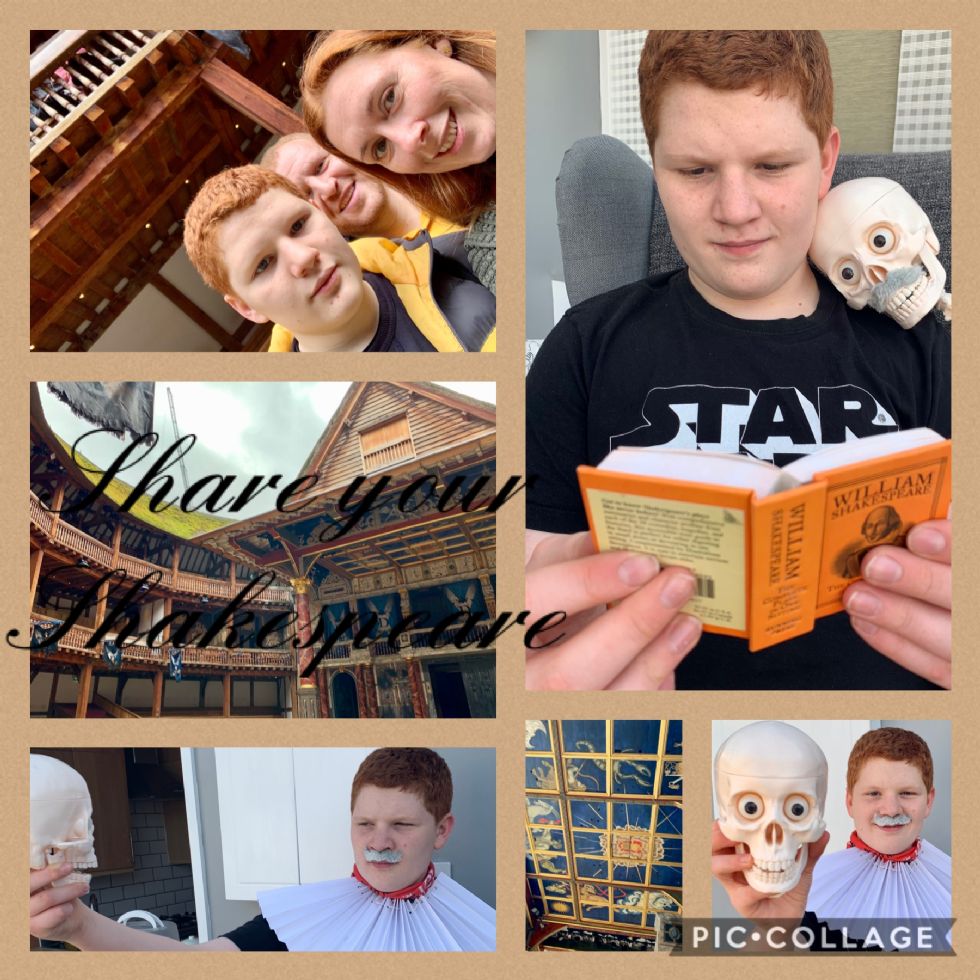 A birthday treat to Shakespeare's Globe was the inspiration for this #ShareYourShakespeare. Eddie was lucky enough to see the actors vocally warming up and completing an end of scene ready for their rehearsal of Macbeth (and yes, he does have a skeleton in his house!)
We love this #ShareYourShakespeare - A Midsummer Night's Dream by Olivia in Y7