Work experience in Koblenz, Germany 2015
After our German and Spanish partners enjoyed their work experience placements in Sheffield, it was now time for seven students from Meadowhead School to experience working life in Germany. Thanks to our successful ERASMUS+ "work experience abroad" (CEWE) bid, the Y10 to Y13 students were able to spend 5 days in a variety of German businesses while staying with host partners, between the 7th - 15th July 2015.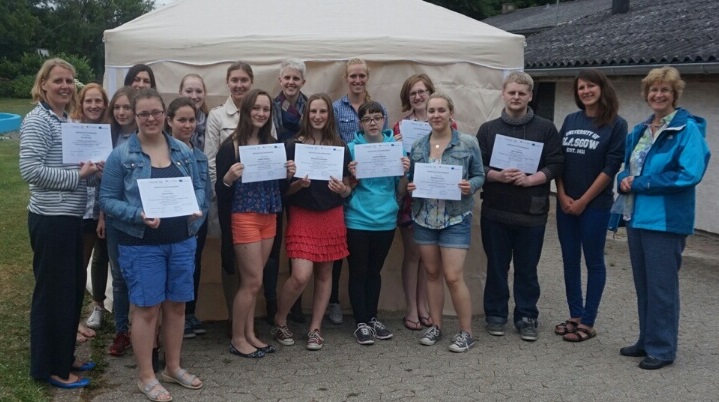 Three students got involved in activities at a Primary School and one enjoyed fun and games at a Nursery School. Another student was able to practise his carpentry skills in a carpenter's workshop, one got to know the ins and outs of a German pharmacy and even got to create her own hand cream, while another student enjoyed getting to know all the procedures in a bank.
All students were very well looked after by their host families and also participated in a variety of organised group activities in the evening and the weekend such as trips to Koblenz and Cologne. Highlights were the Cologne Zoo and watching the musical Cats open-air at the fortress Ehrenbreitstein which included a ride on a cable car up to the fortress. During a BBQ on the last evening, plans for future visits between the students were made and certificates of achievements exchanged.
All students had a fantastic time and really benefited from this project both linguistically as well as culturally and the work experience abroad will certainly open up more opportunities for them in the future.
We would like to thank all students and parents for their support and the German partners for their organisation of placements in Koblenz.
We will be running the ERASMUS+ project next year as well and are looking forward to meeting more enthusiastic and open-minded students who will want to participate next year.