The Meadowhead Bake Off 2014
What a treat this has been! During the second half of the summer term Y7 and Y8 students were busy baking and testing their ideas. The competition was developed by our Head of Food Technology and Trust business partner DoubleTree by Hilton Hotel Manager Heather Stewart.
The hotel were keen to participate as the theme is very close to their own 'Cookie CARE' brand, which is used to welcome guests to the hotel by offering a 'home baked' warm cookie upon arrival at the hotel. They taught our students about the history behind this special brand at the hotel in a dedicated assembly to launch this new and exciting competition. The hotel also very generously provided weekly chef judges and the fantastic prizes! Students who entered had to create a cookie with an imaginative flavouring that gave the person eating it a warm, happy feeling.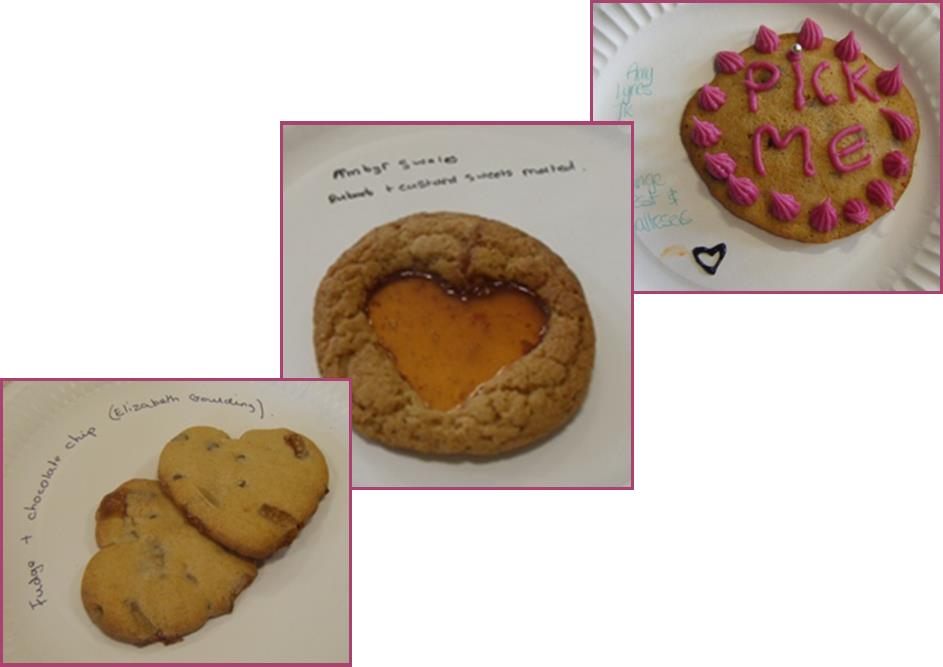 Each week at the end of the baking heat, the hotel chef nominated a 'star baker', who won a delicious afternoon tea for themselves and their family at the DoubleTree by Hilton. We were honoured to have the hotel chef, Tom Marr, judging the bakes and awarding the prizes. In addition to the star baker's reward, a runner-up prize each week of a huge tin of cookies baked by Tom Marr himself was presented.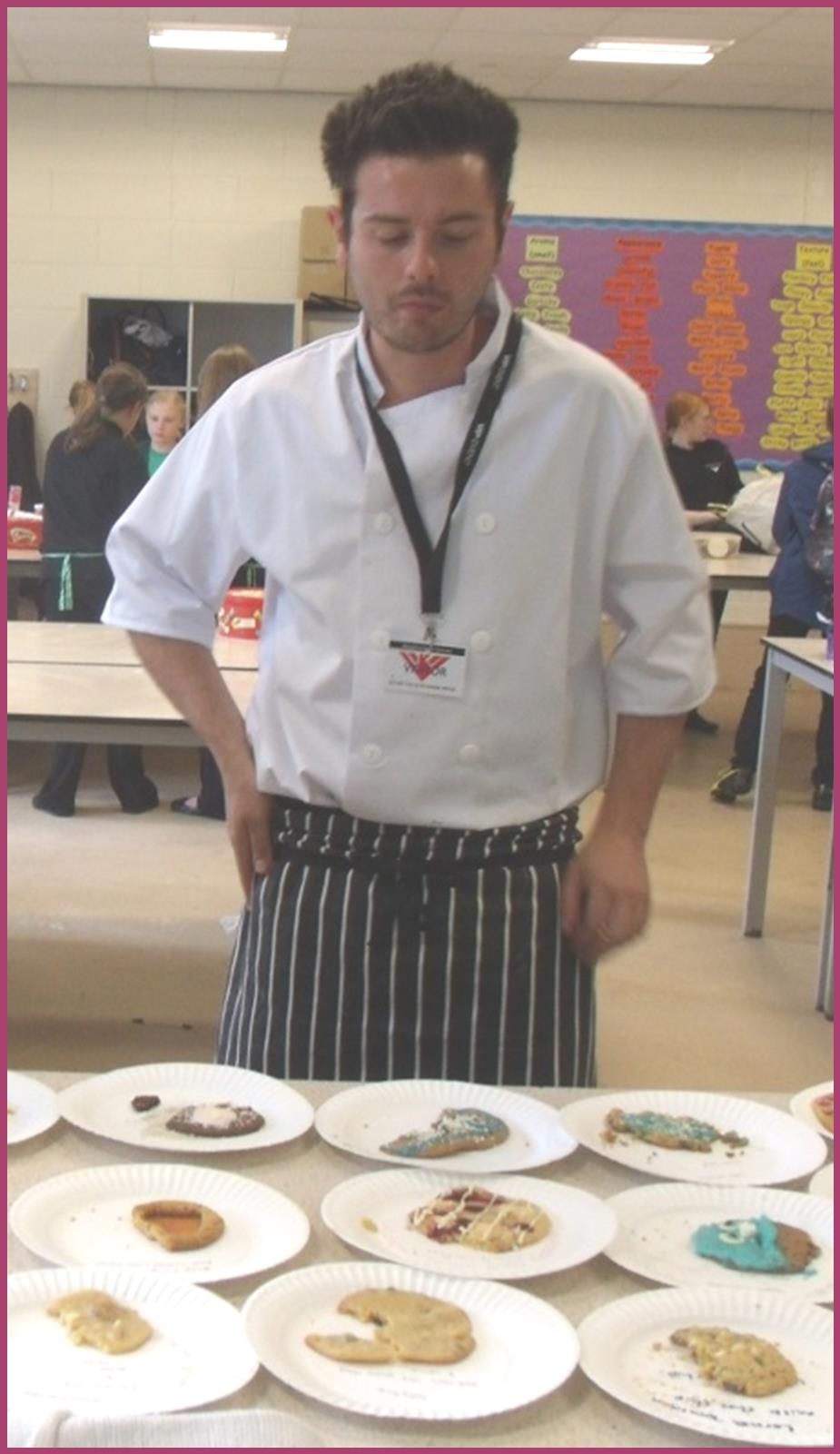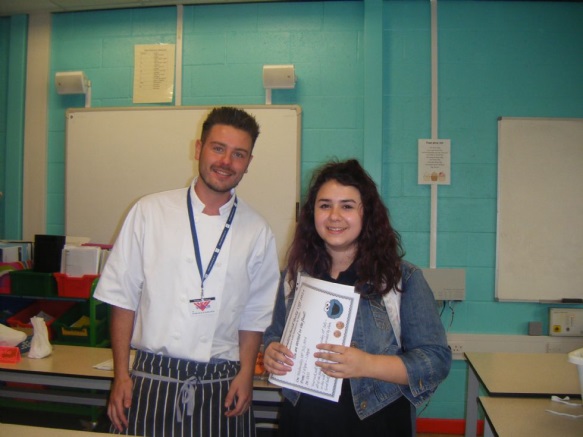 After six heats, the final took place on Wednesday 16th July 2014 with all of the star bakers and runners up competing against each other.
The competition was fierce and there were many volunteers (including our Head Mr Fowler)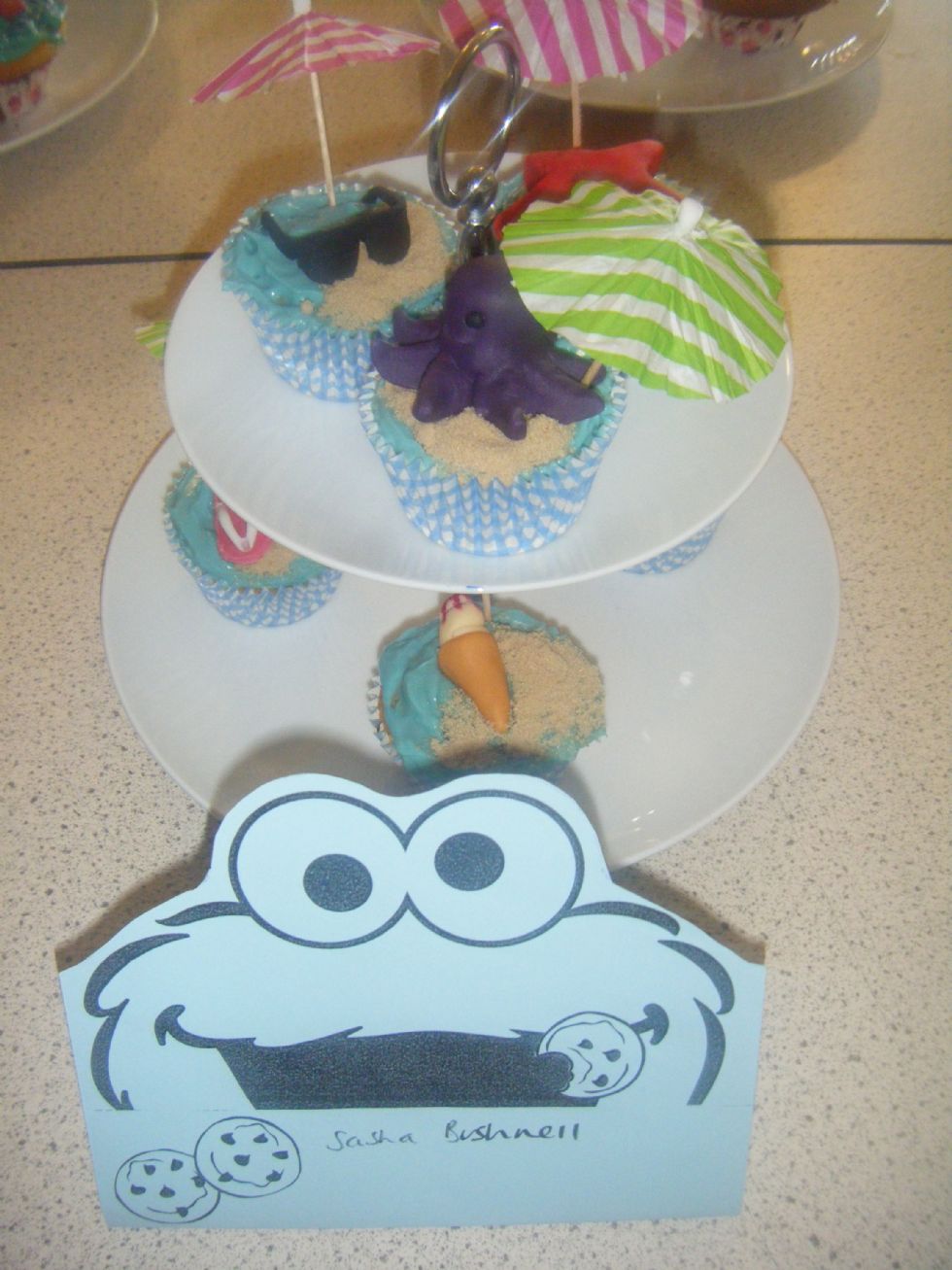 who relished sampling the 12 different types of cupcakes with the chef and deliberating carefully to choose the overall winner - Sasha Bushnell 7D for her summer themed buns decorated as a mini beach scene!
She won a delicious meal for four at the Double Tree Hilton!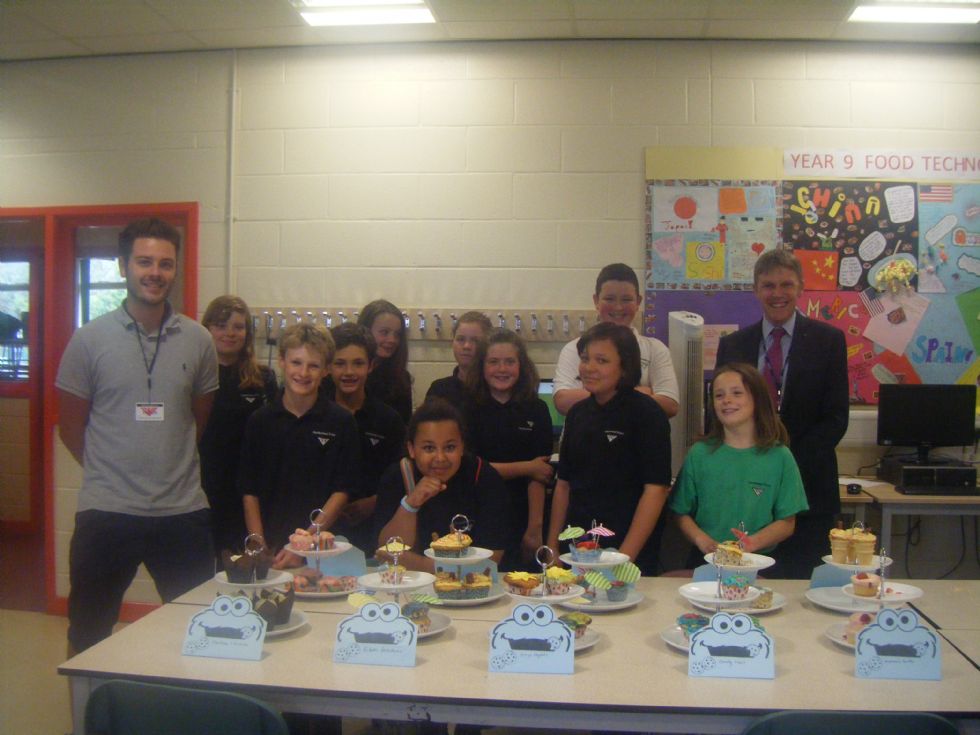 We would like to thank the hotel for all their hands on support and sponsorship, as this high profile and fun competition wouldn't have been possible without their dedication, time and wonderful prizes.