Skills Workshop - The Paper Challenge
Students in Y7 started learning their journalistic skills In a workshop held at Meadowhead school at the beginning of December 2016 with Mr Edwards-Broome and Mr Sampson. They were split into teams with the challenge of building the tallest possible structure to support a football - the catch was that they could only use plain paper and no scissors, paper clips or glue! Well done to the girls team who came first, demonstrating excellent team work and prior planning.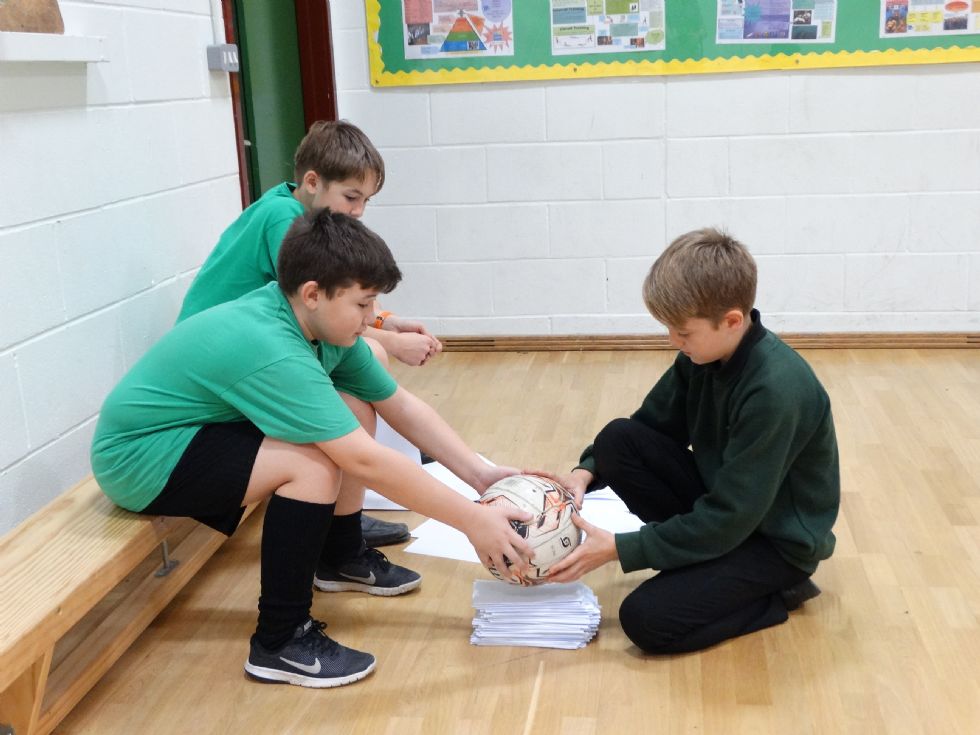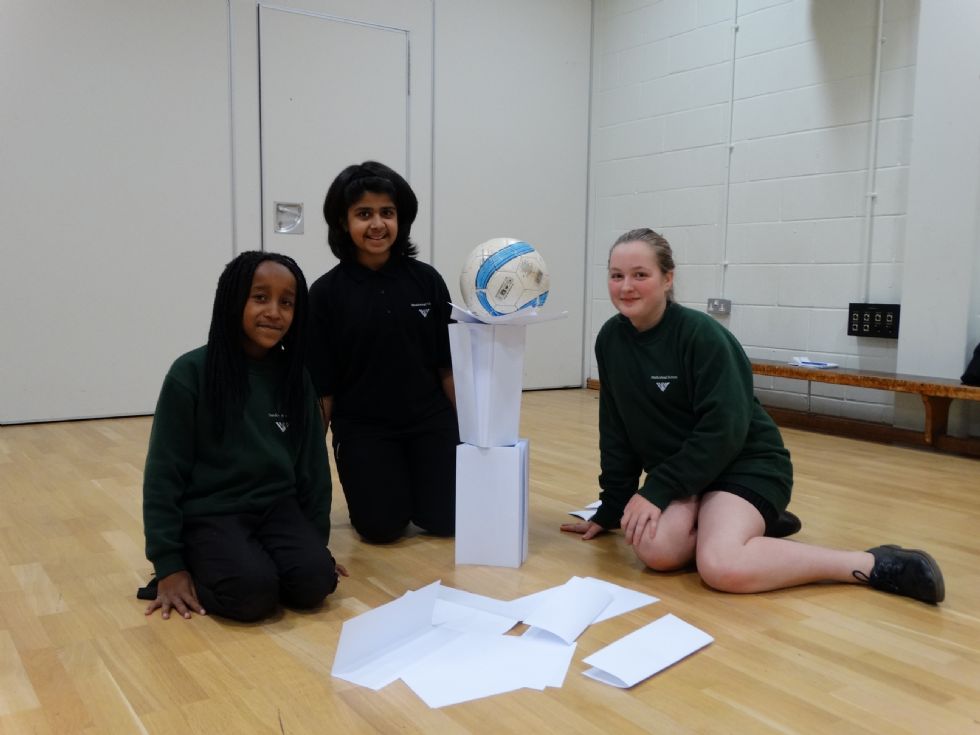 Afterwards, the students were asked to explore the different ways they could describe the activity using a wide range of adjectives and practise writing up an exciting event in preparation for the final part of the project which will be attending a Sheffield United football match.