Reading for Pleasure
"Books say: She did this because..... Life says: She did this. Books are where things are explained to you; life is where things aren't. I'm not surprised some people prefer books. Books make sense of life. The only problem is that the lives they make sense of are other people's lives, never your own." Flaubert's Parrot by John Barnes, Man Booker Prize Winner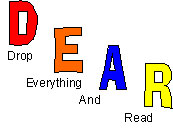 Each half term we have a DEAR session – Drop Everything And Read – where the whole school, all staff and students do just that and sit quietly reading a book for 15 minutes. When we first introduced this, there was some restlessness and fidgeting, but now the students know exactly what DEAR is about and a wonderful hush quickly descends on the school. We have a fantastic choice of books to borrow from the library section of the Bryan Marsden Learning Centre and experienced staff to help students choose the right book for them to enjoy.
At Meadowhead School we strongly believe in the value of Reading for Pleasure and actively promote a Reading Culture where it is Cool to be Caught Reading!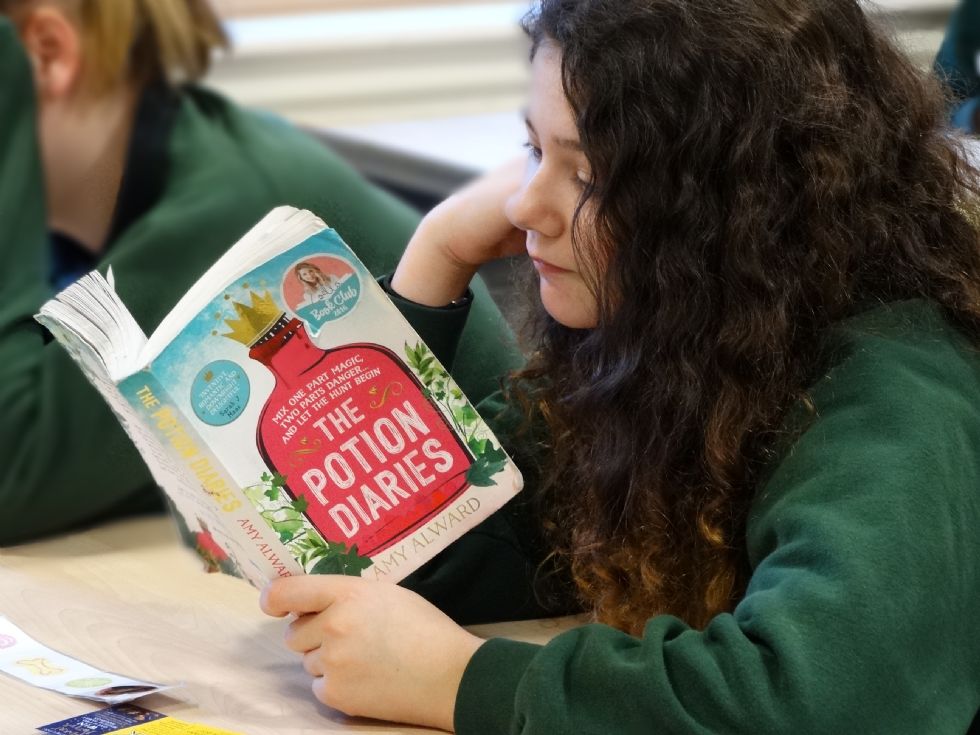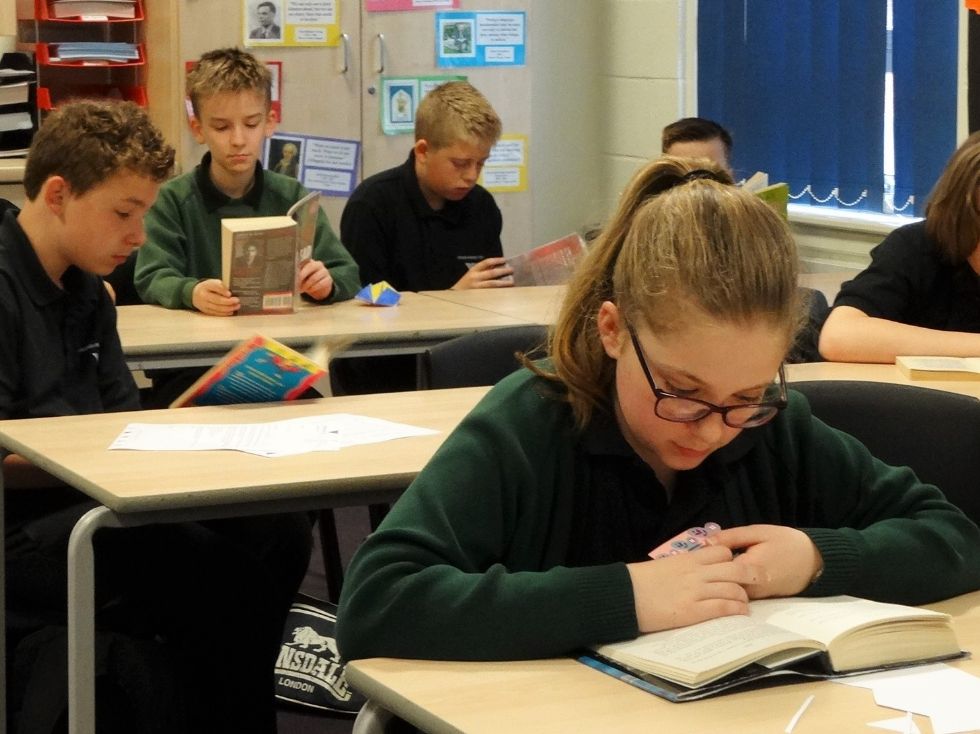 Y7 DEAR Y8 DEAR
But why? Because books hold a whole world of knowledge and imagination which in turn stimulate our curiosity and our creativity. We can escape to other worlds, times and places. We can visit other lives and develop our understanding of complex emotions.
Reading for Pleasure develops literacy skills and helps give our students the essential skills needed to express themselves both now and into adult life. It can help them relax or make them laugh!
We celebrate reading throughout the year, for example we have had a Reading Relay, where students from each year group read 10 minutes of Harry Potter. The book was then passed to the next pupil to carry on from where they left off! We have also had a visit from Sam Enthoven, an author of exciting science fiction, who visited our Y8 students. We celebrate National Poetry Day, World Book Day and hold a book week in the summer term for Y7 students.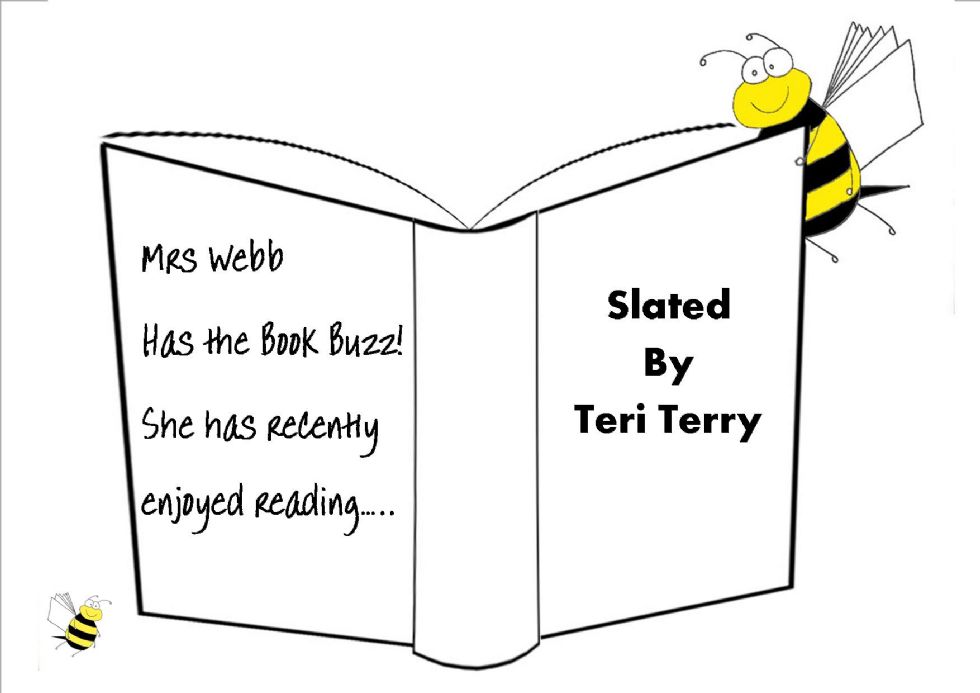 We want everyone to get the Book Buzz and enjoy reading. Staff display posters outside their classrooms, declaring that they have the Book Buzz and name the title of a book they have recently read. We are part of the BookBuzz reading programme from Booktrust which enables our students in Year 7 to choose a free book in September.