Online Payment System (Pay360)
Thursday 20th January 2022
Pay360 Problem - After working alongside Facebook, Capita are pleased to say that they have been able to resolve the issue that was preventing users from logging in to SIMS Parent and Pay360 using Facebook as an external provider. Users will now be able to log in again using the Facebook option for both services.
We would like to thank you for your patience whilst this issue was being resolved, and we apologise for the disruption this caused
We are very pleased to advise that the school now has an online payment system for purchasing and payment of school trips. The system is Pay360 (formally SIMS Pay and SIMS Agora) and is managed in partnership with Capita SIMS. We use the till point system that supports cashless catering.
In order to register for the service you will be required to acknowledge the auto generated email titled Pay360 that has already been sent to you. This email will provide you with step by step instructions to register with the Pay360 online payment system which requires a Microsoft Account.
Once you have registered with one child additional children may be added to the existing account using the unique reference number supplied for each child.
Currently you can make payments for any trips online and order a range of revision guides, calculators and other resources. Once you place your order and payment is accepted your child will be able to collect the goods from the finance office in school.
Please email finance@meadowhead.sheffield.sch.uk if you would like further help.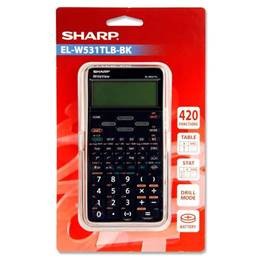 CALCULATOR MATHS GSCE (Sharp WriteView Scientific Calculator)
This is the calculator recommended by the School for GCSE Maths and is available to purchase for £6.00 on the school's Pay360 website.
"EL-W531TL performs over 420 advanced scientific functions and utilizes WriteView Technology, 4-line display and Multi-Line Playback to make scientific equations easier for students to solve. It is ideal for students studying general math, algebra, geometry, trigonometry, statistics, biology, chemistry, and general science. Hard cover protects from scratches."