Meadowhead@ The Art Room
A collaborative exhibition by Meadowhead School A Level students and their teachers, specialising in the disciplines of Art, Textiles and Ceramics.
7th - 13th December 2015, 10-4pm daily
Address: The Art Room, Greenways, Wilkin Hill , Barlow, Dronfield, S18 7TE
Tel: 0114 289 0380
Directions: The Art Room is located in Barlow, Derbyshire - approximately 4 miles from the centre of Chesterfield, 12 miles from the centre of Sheffield and 8 miles from Chatsworth House. Once in Barlow (on the B6051 Hackney Lane), take the turning by the Old Pump pub onto Wilkin Hill. Go to the top of Wilkin Hill and follow the bend at the top round to the right. Shortly afterwards (approximately 150 yards) you will see the gates to the Art Room on a downhill drive to your left.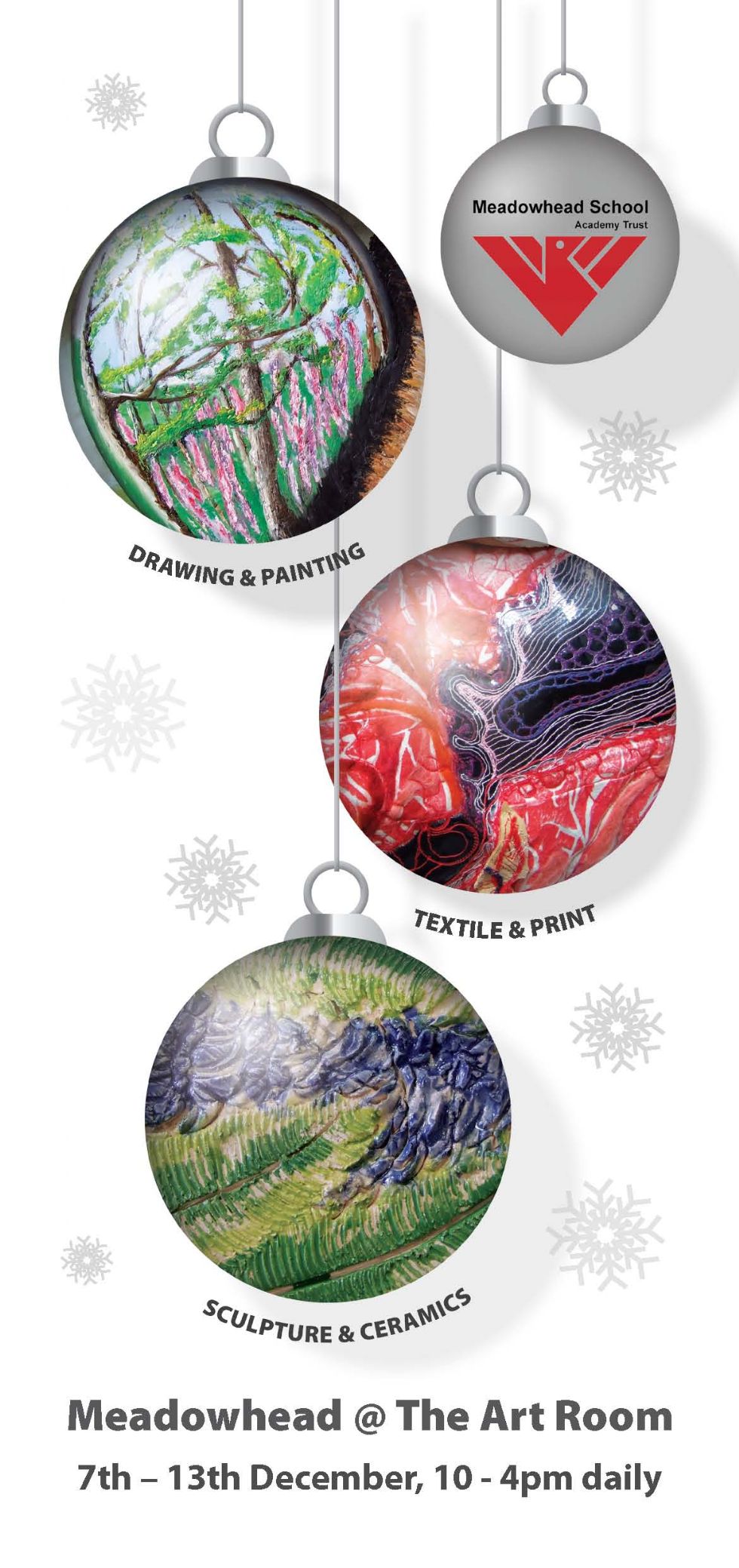 For further information contact: info@meadowhead.sheffield.sch.uk