Journalistic Challenge 2011
Journalistic Challenge 2011
---
Boys from primary schools, Abbey Lane, Norton Free, Lower Meadow, Woodseats and Bradway along with Y7 children from Meadowhead took part in an exciting Journalistic Challenge with the outcome to write a match report of a Sheffield United game.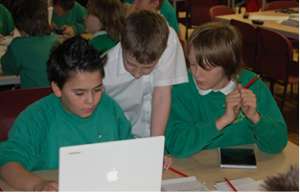 Prior to the game, the children attended a Journalistic workshop, after school, held at Meadowhead, led by Mr J. Taylor (An Advanced Skill English Teacher). The workshop provided children with engaging activities and knowledge to develop the skills to carry out the challenge. They enjoyed watching video clips of famous footballing events and writing commentaries.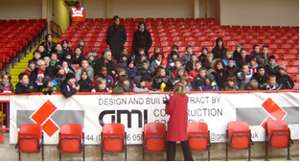 Following the first workshop, children attended a Sheffield United Game against Norwich. In addition to watching the game, children were involved in interviewing players, new and old. Sheffield United commented on how well behaved and engaged the students were and were keen to work with the family of schools on future projects.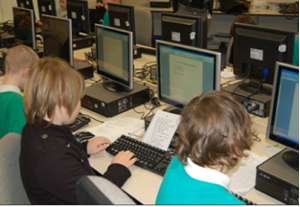 Using notes obtained from the game, the children attended another workshop held at Meadowhead, led by Mrs T Mitchell (A journalism lecturer from Norton College). The workshop provided children with the opportunity to write their match reports, and to submit these for a competition to see who could write the best reports.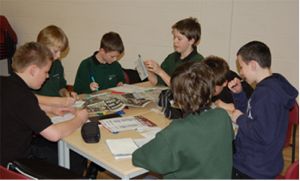 The Journalistic Challenge was planned with the main focus of developing a writing ethos in young children within the Meadowhead Community bringing together boys to generate enthusiasm and inspiration to write with an authentic purpose and audience. The boys were focused and engaged at all stages of the project and they had an excellent knowledge of the players and the clubs involved.
This was a project which had support from all members of the community and we would like to thank all the schools, colleges and businesses that were involved.