Everyone a Writer 2017
Now in its 5th year, the creative writing skills and imagination of our students and those of our Trust Primary School pupils are as strong as ever! Prizes were awarded at the celebration evening held on Thursday4th May which included a selection of young people reading their entries.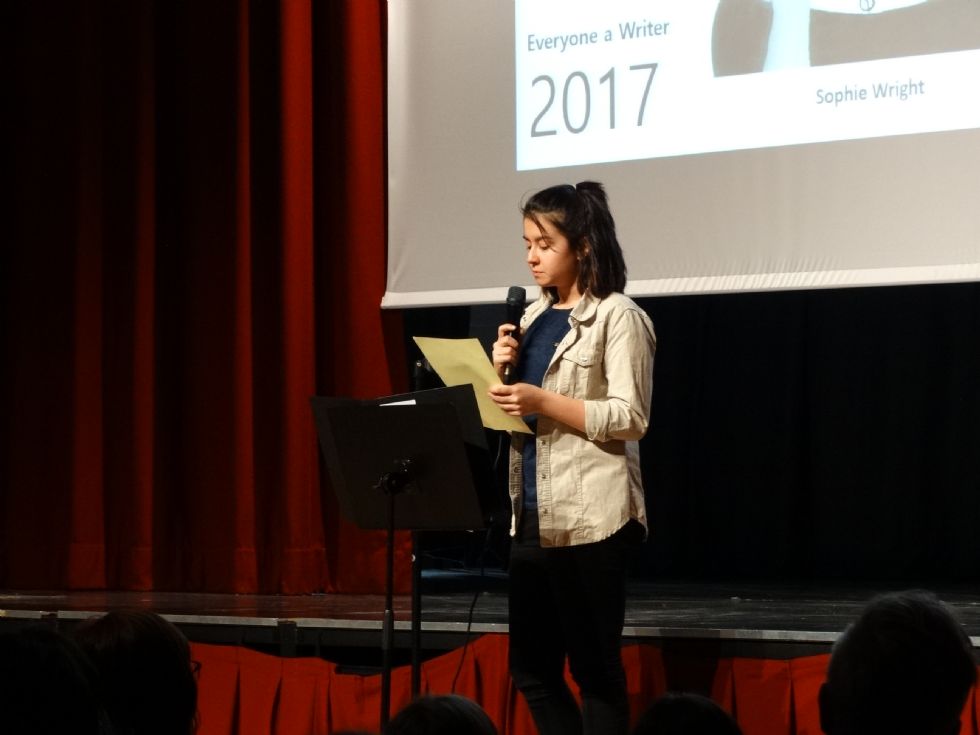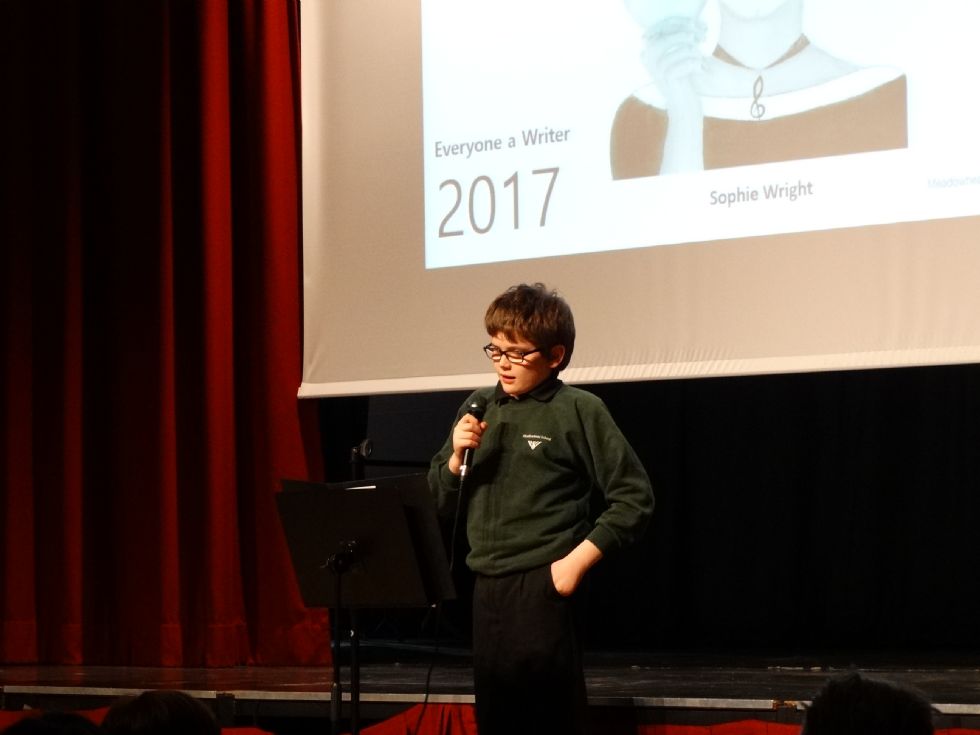 This year's theme was 'Being Human' with a wide range of thoughts on this from 'Our Emotions', 'Our Imperfections', 'Our Darkness' to 'Our World' and 'Our Bodies'. Entries came from all year groups and from adult member of our community, really reminding us that we can all be writers! Over 90 pieces are published in the anthology and It was a tough job to shortlist them - well done to everyone whose work is now in print.
Winners 2017
Category

Winner

Highly Commended

Primary

Alex Wellings

Jessica Lee

Niamh Dobbs

Evie Harpham

Isaac Funk

Maisie Bonacina

Key Stage Three

Isobel Brewer

Magnus Hole

Isabel Evans

Sophie Wright

Key Stage Four and Five

Rosie Hague

Ellis Bloomer

Holly Jackson

Ana Cruz-Chavolla

Overall Winner

Millie Edey
Thank you to Mr Sheppard, Miss Dale, Miss Gallacher, Ms Woodward and everyone involved in organising the evening and to Roumina Safaei (Y10) and Rosie Hague (Y12) for co-hosting the event. Thank you of course to friends and family whose support and encouragement is very much appreciated and to the Meadowhead Community Learning Trust who sponsored the project.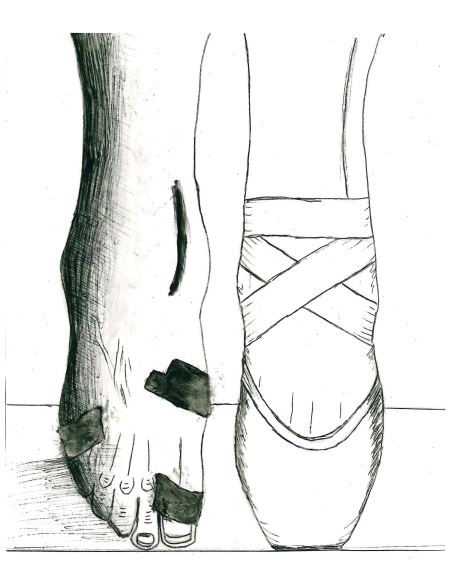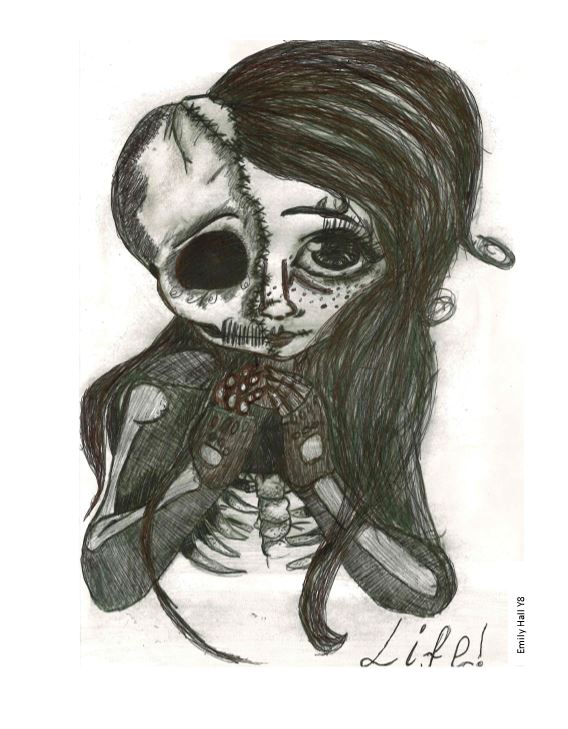 You can read the full anthology, which includes themed artwork by our students, by opening up the PDF document below.