Everyone a Writer 2015
Everyone a Writer 2015 launch event a great success!
Now in its third year, the Everyone a Writer project has a simple philosophy – that anyone, whatever their age and experience, can be a writer. Students from Meadowhead and six feeder schools are invited to enter a short piece of writing and around one hundred entries are then selected for publication. The 2015 anthology was launched at a celebration event on Thursday 7th May.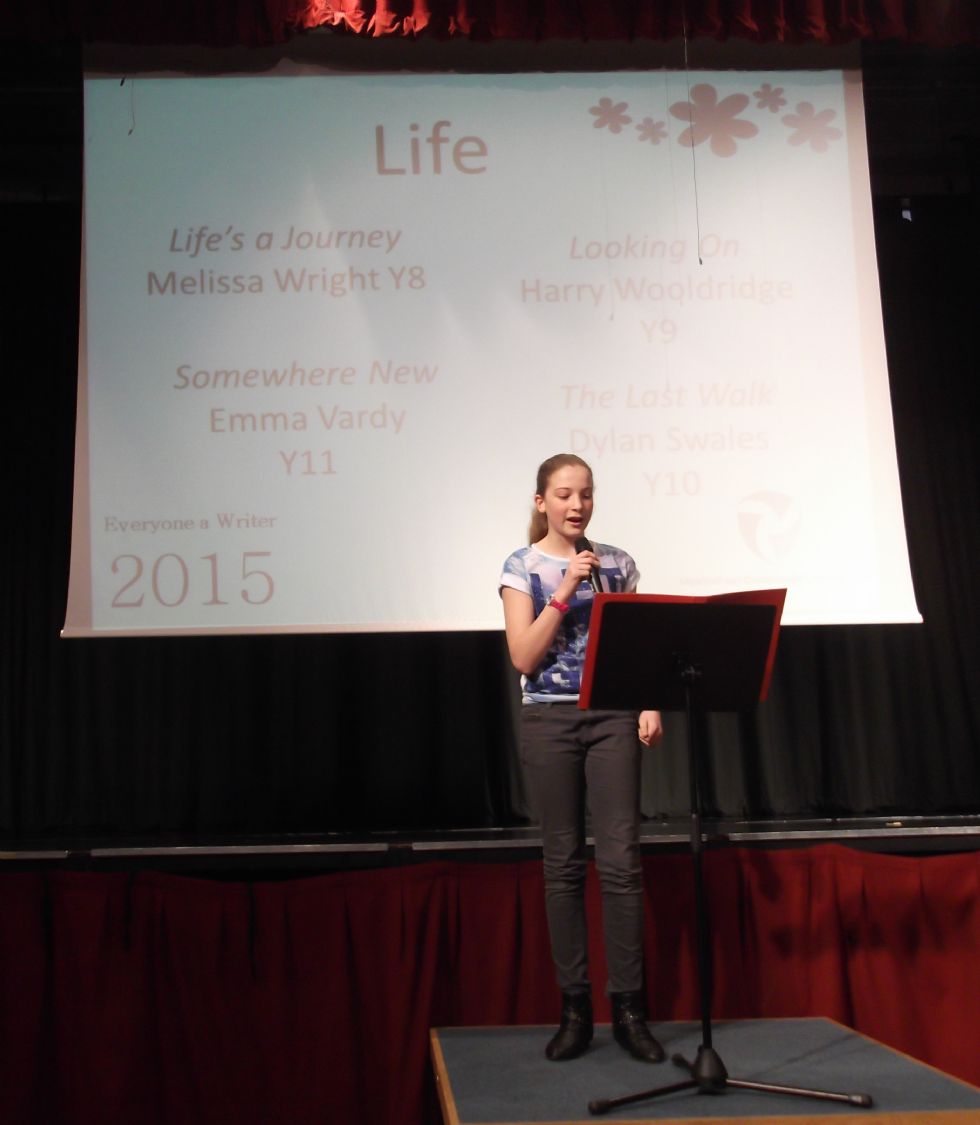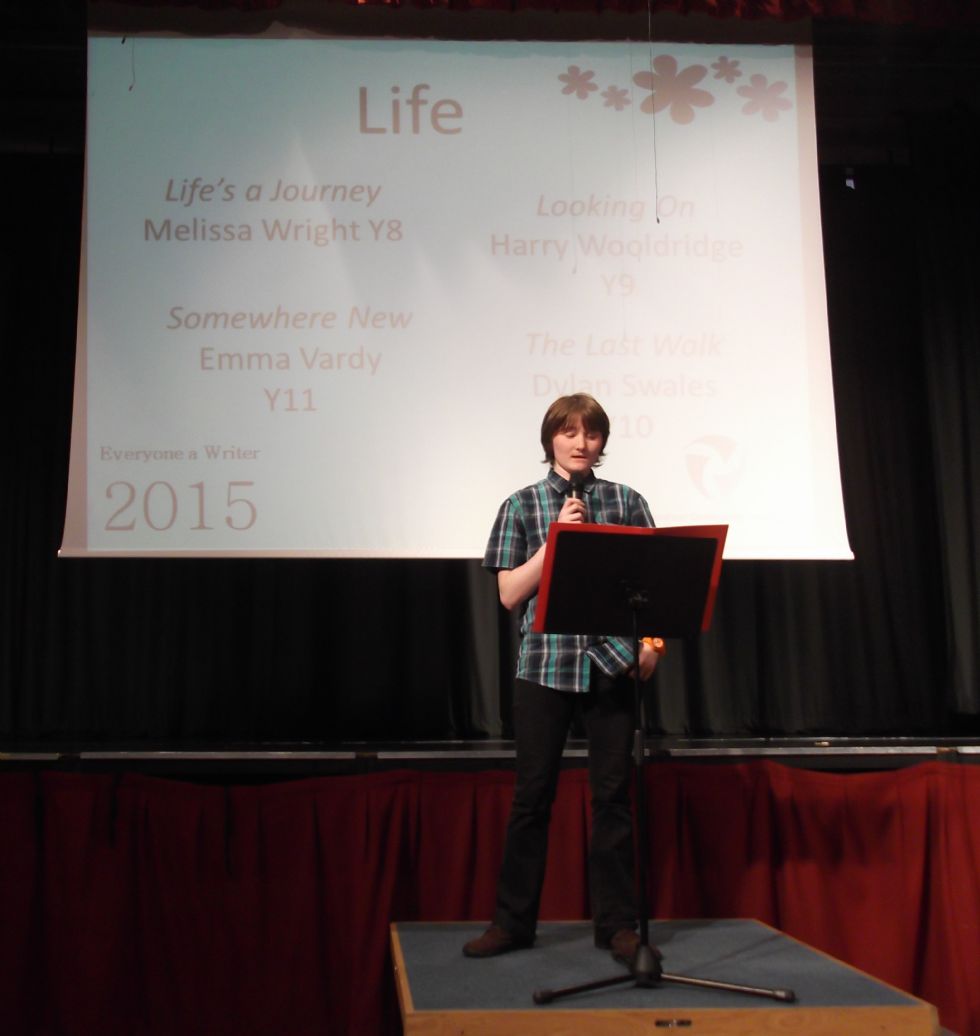 This year's theme was journeys, and Robert Frost's famous poem "The Road Not Taken" featured in many of the lessons on this topic. The young writers in this year's anthology comfortably pick up the baton from writers like the Greek poet Homer, the Italian poet Dante and the English poet Chaucer. The physical and spiritual journeys the students wrote about were moving and magical, witty and wise.
A number of students read out their work at the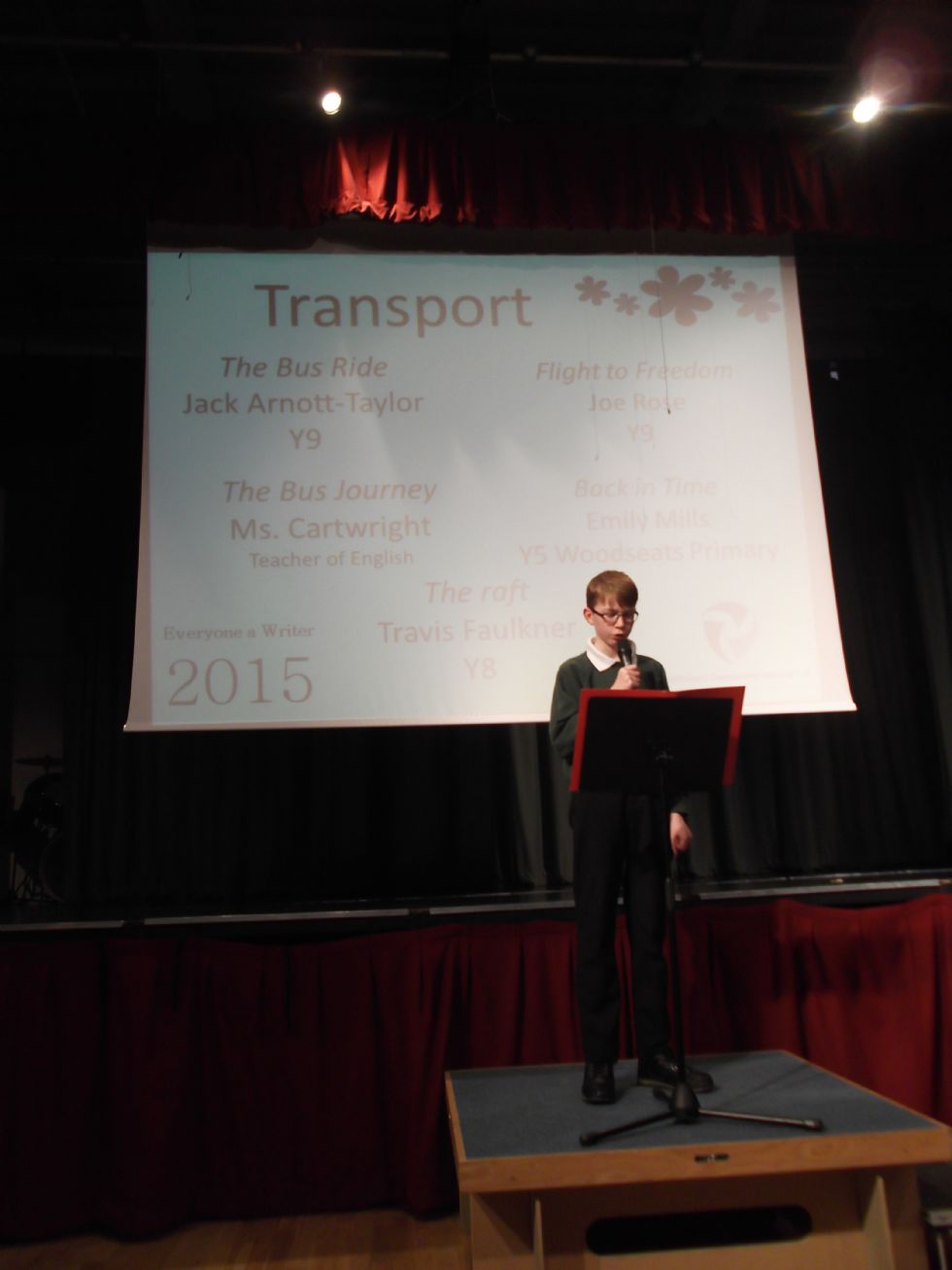 launch evening; particular highlights included Laraib Zaheer's powerful tribute to students killed in the school massacre in Peshawar, Emily Mills' funny time-travel adventure featuring Adolf Hitler, Rosie Green's imaginative snow-inspired work and Holly McGuiness of Greenhill Primary School who impressed the audience with her story of a fox.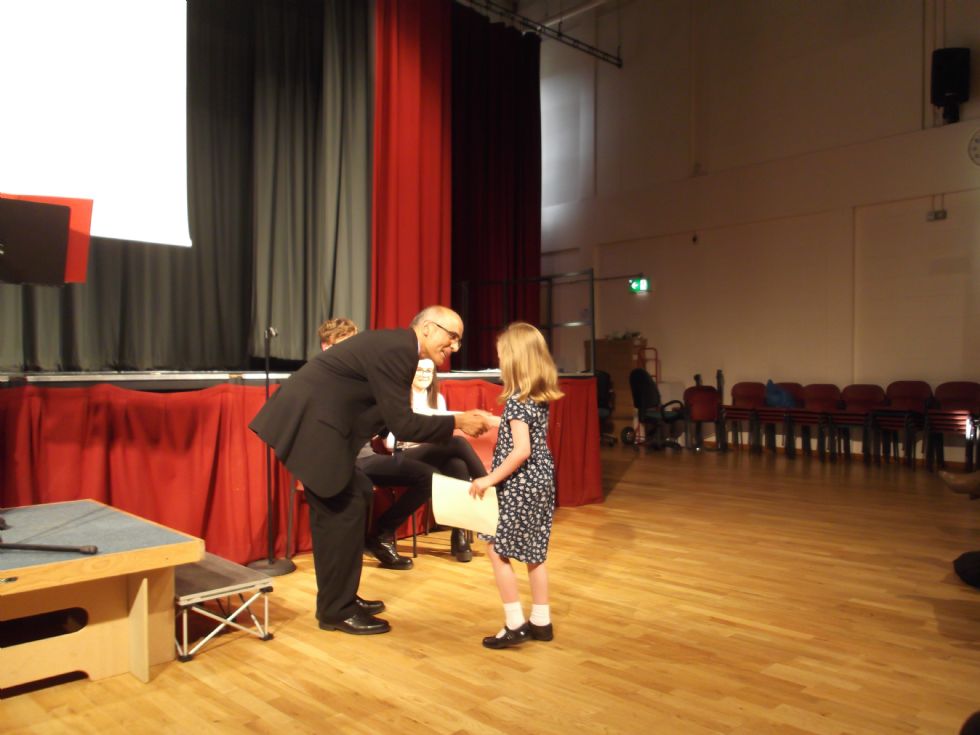 The University of Sheffield's Law Faculty supported this year's project by provided funding to enable every published writer to receive a free anthology. Students and lecturers from the university, alongside former and current Meadowhead staff, formed the judging panel. The evening ended with the awarding of prizes. Congratulations to all the winners and published writers!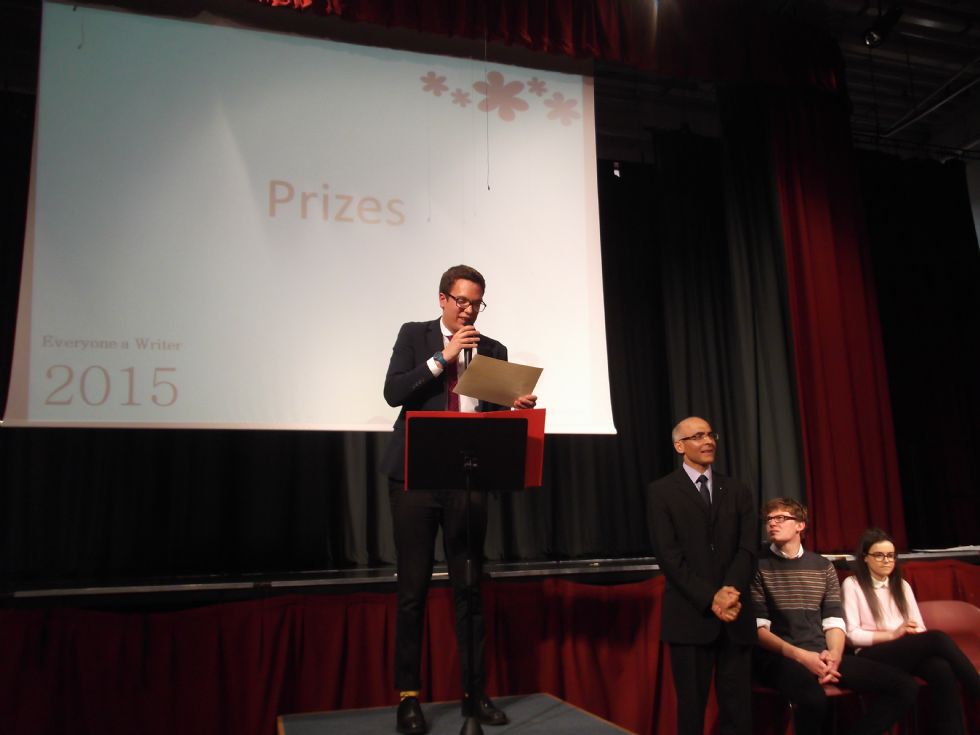 Primary School – Joe Mills (Highly commended - Holly McGuiness and Charlotte Finn)
Year 7 – Olivia Webster (Highly commended George Janes, Annie Bullough)
Year 8 – Laraib Zaheer (Highly commended Ellie Thompson, Martha Crossland)
Year 9 – Frances Callow (Highly commended – Rebecca Walker)
Year 10/11 – Declan Bryson (Highly commended – George Loveday)
Sixth Form – Bronte Hobson (Highly commended – Ben Bradshaw, Serena Dewar)
You can read the whole anthology online by clicking on the link below: