Everyone a Writer 2014
Everyone a Writer returns - bigger and better – for its second year!
During Spring 2014, the Meadowhead Community Learning Trust invited students from Meadowhead, local primary schools and members of the community to submit pieces of creative writing to the second Everyone a Writer Competition.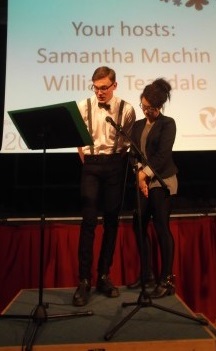 For the second year of the project, Meadowhead's English Department were inspired by Frank O'Hara's poem about a leaf and this led us to choose a single theme – Everyday Objects. Writing in praise of single object has a long history in English literature and the judges were impressed with how the entries continued in that tradition. As with the first anthology, it proved a real struggle to narrow down the well over 800 entries to the ones that appeared in the final anthology.
The selected entrants and their families were then invited to

attend a celebration evening at Meadowhead School on Thursday 9th May. During the evening, presented by Post 16 students Samantha Machin and William Teasdale, the audience were able to listen to some of the entrants read their piece aloud. They also heard from students who had attended a workshop from renowned performance poet, Ben Mellor on the previous day.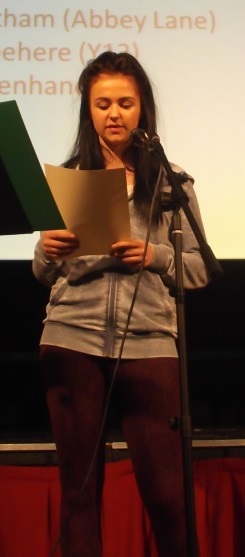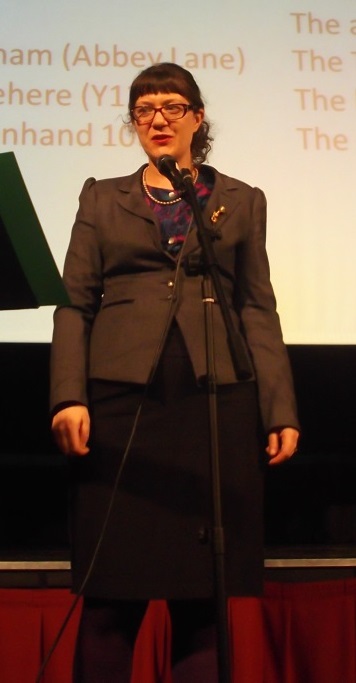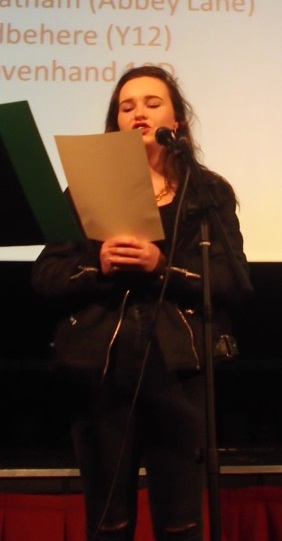 The evening ended with the awarding of prizes by Mr Fowler.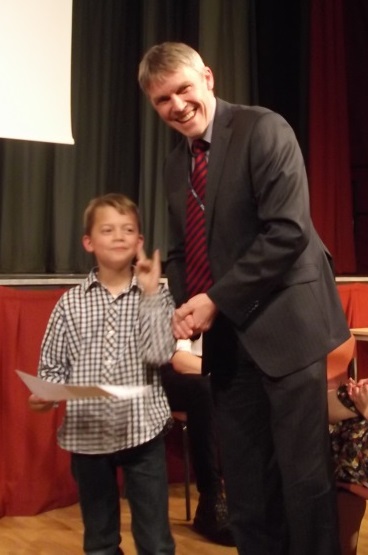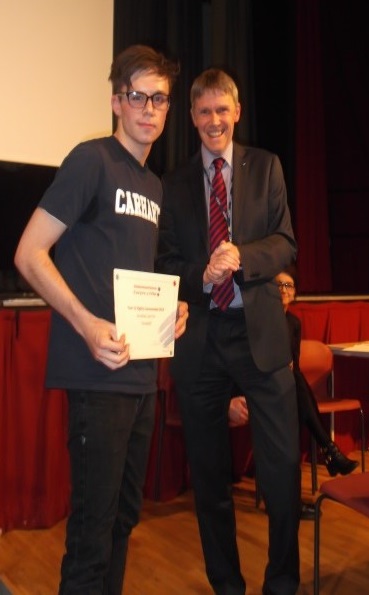 The winners were chosen by the judging panel comprised of Ms James and Mrs Ledger, and the librarian Mrs Webb. The following students were successful – congratulations to them all:
Category

Winner

Highly Commended

Primary (Key Stage One)

Blake Costello (Woodseats)

Zak Rowell (Greenhill)

Primary (Key Stage Two)

Sophia Carr (Lower Meadow)

Isobel Taylor (Woodseats)

Iwan Zawadski (Abbey Lane)

Lewis Cutts (Lower Meadow)

Sophie Medina (Lower Meadow)

Y7

Phoebe Macauley

Holly Jackson

Kaye Parkinson

Y8

Jack Arnott-Taylor

Harry Wooldridge

Elaine Thornton

Y9

Gabriella Johnson

Zaratu Adeyemi

Joseph Newman-Billington

Y10, 11, 12

Serena Dewar (Y11)

Maddie Swannack (Y10)

Chloe Godbehere (Y12)

Jonathan Lant (Y12)
Thank you to everyone who helped make this year's project a great success. Some of the winning entries are printed on a separate page. We are already looking forward to reading next year's entries on the theme of Journeys.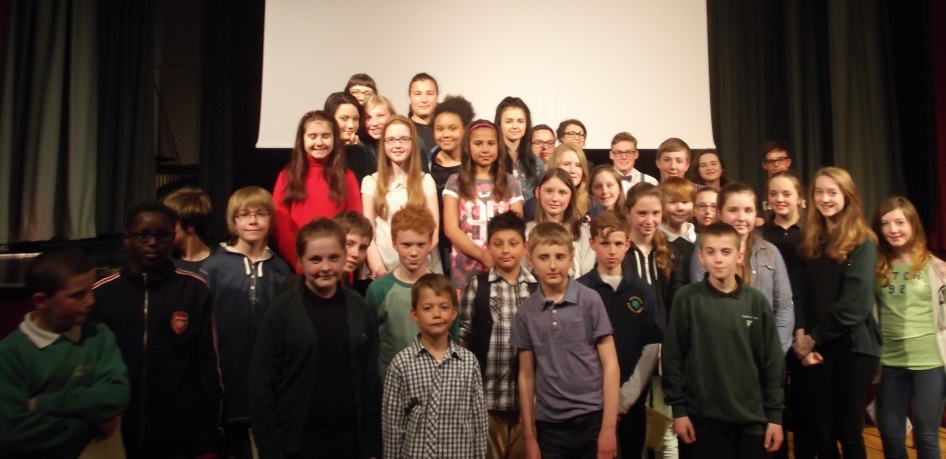 Please email everyoneawriter@meadowhead.sheffield.sch.uk if you would like to know more!
Mr Sheppard