Enrichment
Alongside high-quality teaching and learning in their chosen subjects, students also take part in our innovative enrichment programme.
For one hour each week, students are able to choose from the following options:
follow enrichment courses in cultural studies, sport, performing arts, art and science
complete work experience with an employer of their choice or with one of the school's trust business partners
complete work experience in school supporting in lessons
study for the Extended Project Qualification or Core Maths
For work experience, we use our partners in the trust to provide high-quality placements. Our partners include:
Holiday Inn
Lower Bowshaw View Nursing Home
P.A.A Ltd
DoubleTree @Hilton Sheffield Park Hotel
Norton Free Primary School
Sheffield United Community Foundation
The Sheffield College
Cathelco
Hair Creative
Gripple Ltd.
Rolls-Royce
Hart Shaw
Bradway Primary School
University of Sheffield
Sainsburys
Abbey Lane Primary School
These are just a few quotes from our students when asked about their enrichment experience:
"I have found enrichment a good break in the middle of the week from normal lessons"
"Gave me the chance to do something I wouldn't normally have done"
"I thoroughly enjoyed Cultural Studies, especially the guest speakers and discussion aspects of the course"
"It has been enjoyable and useful"
"It gave me an opportunity to concentrate on my preferred career of becoming a Sports Journalist"
"Maths enrichment taught me some interesting skills"
"Learning new skills, for example, working in a team"
"I have begun to learn a new language and spent time in the gym"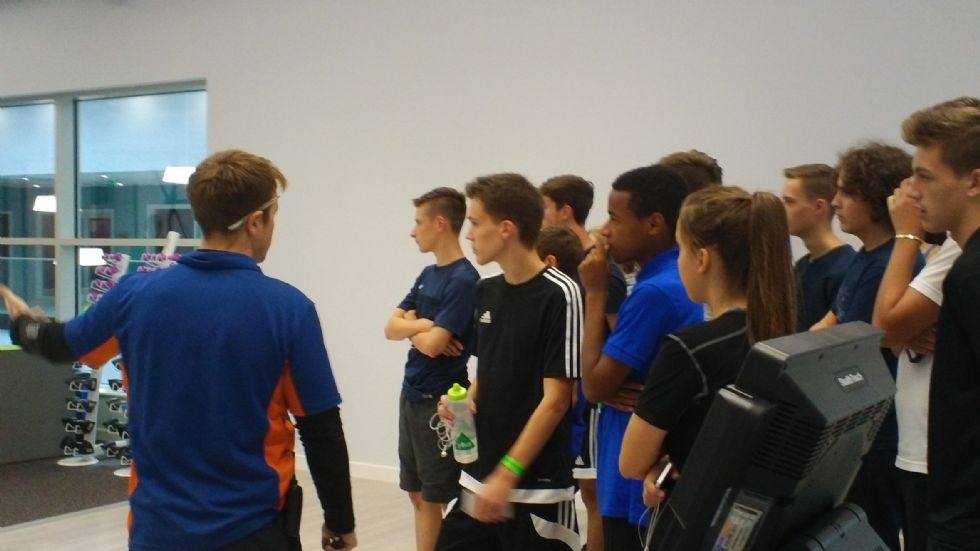 Sixth Form students receive their induction at Graves Leisure Centre.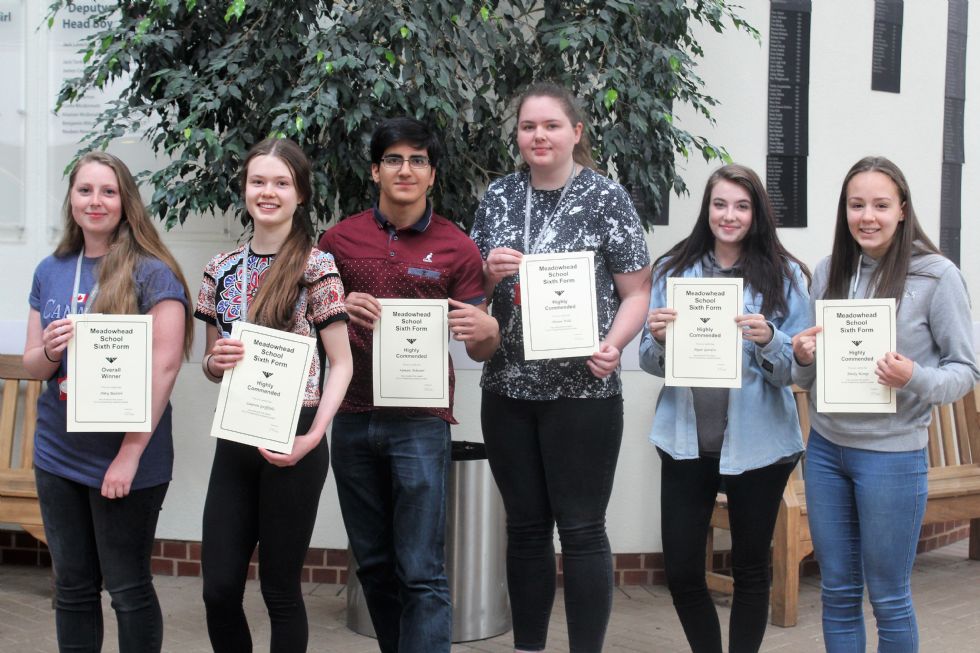 Y12 Outstanding Research Skills 'Extended Qualifications Project' Winner and Highly Commended students 2018. This is funded by The University of Sheffield - for the full story please click here