Eggucation 2016
Our Y8 STEM club were very 'eggcited' with this project involving our own incubator and 7 eggs which was run through Eggucation (www.eggucation.co.uk) at the beginning of April.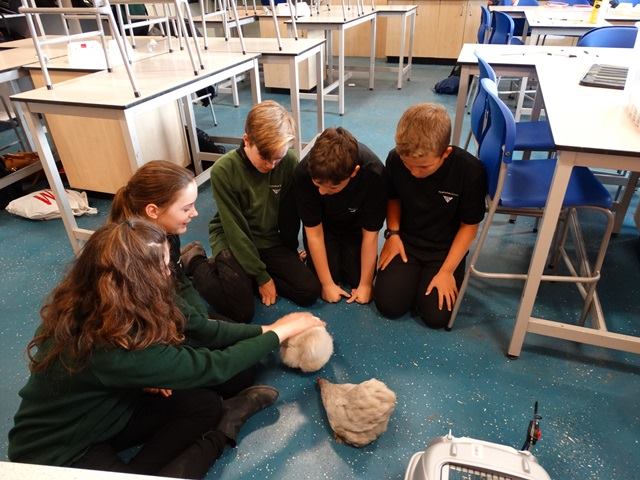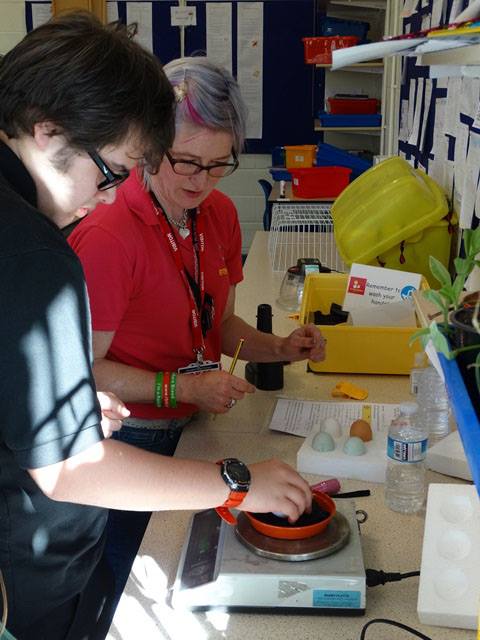 As part of the set up, the students met and fed two very friendly adult chickens and over the following 3 weeks they were busy collecting and recording data as the eggs developed and then hatched.
They checked the weight of the eggs to ensure correct humidity in the incubator and when the chicks were a few days old, measured leg length and weight of the chicks.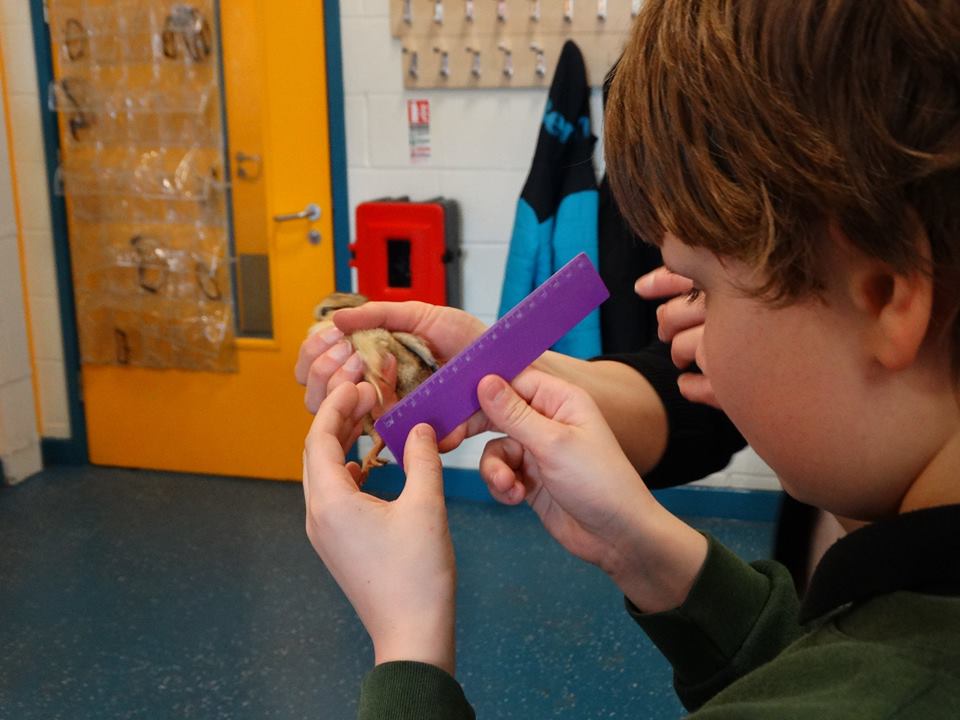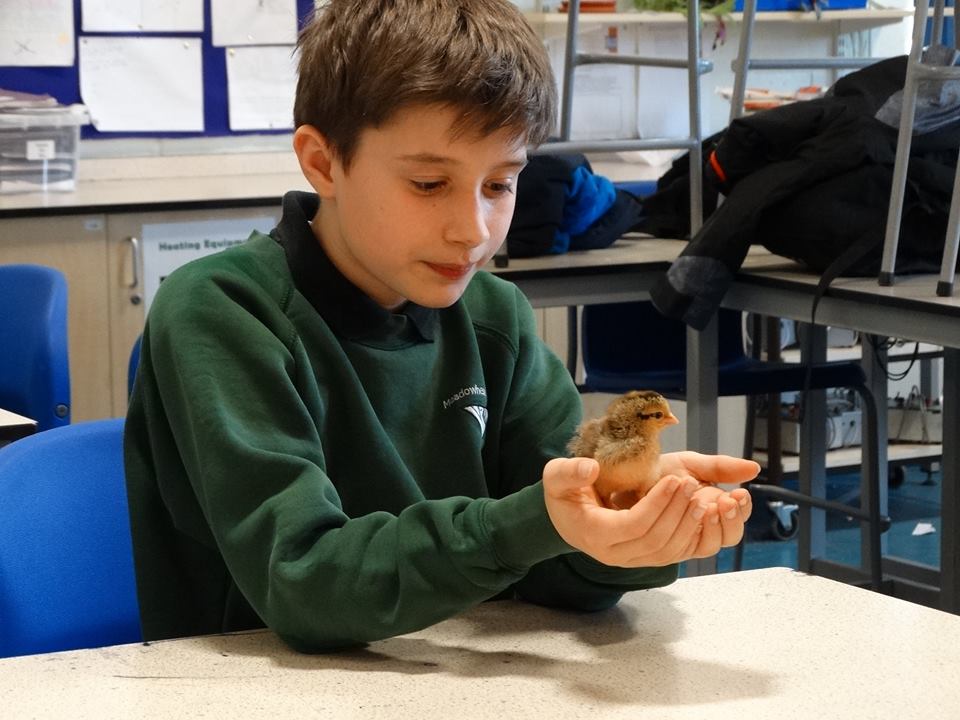 Two of the chicks had hatched when school opened in the morning, but students got to see the third and fourth hatch.