Coronavirus Anxiety Help
We have gathered together some resources here that can help our families cope with the anxieties that occur particularly as a result of the current coronavirus crisis.
Meadowhead's own Top Ten Activities To Do While At Home

Please click on the white arrows to expand each section.
BBC Sounds - Talks about Mindset and Life Hacks around lockdown wellbeing
These short talks each has a different topic, including connecting when feeling alone, the importance of creativity, and ways to get motivated. Please note: there may be some that are only relevant to older students but most are suitable for any age.
Life Hacks - Lockdown Wellbeing:
https://www.bbc.co.uk/sounds/series/p05zn35j
Mindset - tools to look after your mental health
Barnardo's 'See Hear Respond' service
Barnardo's 'See Hear Respond' is a service provided across England by Barnardo's and other national and local community-based organisations in response to the coronavirus (COVID-19) outbreak.
The programme has been created to help children and young people in England who are experiencing harm and increased adversity during this period by providing support to those who are not being seen by social care or other key agencies.
Working with its partners, Barnardo's aims to reduce the likelihood of harm and ensure other support and protective networks are in place.
See Hear Respond accept referrals from any source either through the Freephone number 0800 151 7015 and via the online referral hub.
https://www.barnardos.org.uk/see-hear-respond
Advice on Returning to School
Wellbeing support line for young people in Sheffield
From this week (4th May 2020) people in the city aged 12 – 18 can now access support with issues such as low mood and anxious thoughts by calling 0808 275 8892.
The support line is open Monday – Friday 5pm – 9pm and Saturday 9am – 9pm.
The helpline is run by emotional health and wellbeing practitioners who are part of the Door 43 wellbeing service at Sheffield Futures.
The team can speak to young people who might be struggling with challenges such as the current changes due to COVID-19, exam stress, relationship issues, bullying or feelings of loneliness and isolation.
YoungMinds Blog - What to do if you're anxious about coronavirus
This website is particularly targeted at young people:
https://youngminds.org.uk/blog/what-to-do-if-you-re-anxious-about-coronavirus/
YoungMinds Crisis Messenger
If you are a young person experiencing a mental health crisis, you can text the YoungMinds Crisis Messenger for free, 24/7 support: YoungMinds Crisis Messenger
If you need urgent help text YM to 85258
All texts are answered by trained volunteers, with support from experienced clinical supervisors
Texts are free from EE, O2, Vodafone, 3, Virgin Mobile, BT Mobile, GiffGaff, Tesco Mobile and Telecom Plus.
Citizens Advice Sheffield - helpline telephone numbers
Citizens Advice Sheffield have asked us to share the following helpline telephone numbers and they have further details on their website page 'Get help during Coronavirus (COVID-19) lockdown'
Universal Credit Help to Claim Line:
0800 144 8444
(Open Monday to Friday 8am – 6pm)
Citizens Advice Bureau Advice Line:
03444 113 111
(Open Monday to Friday 10am – 4pm)
Six ways to cope with lockdown loss
Coronavirus has brought loss into all our lives.

Even if we have been fortunate enough not to lose someone close to us, we are all dealing with loss of some kind.
In only a few short weeks, life has been turned upside down. Many of our routines have changed overnight. Many of the people we rely on have become distanced from us, or are only available on our phone or computer screens. So, how do we find ways forward in these strange times?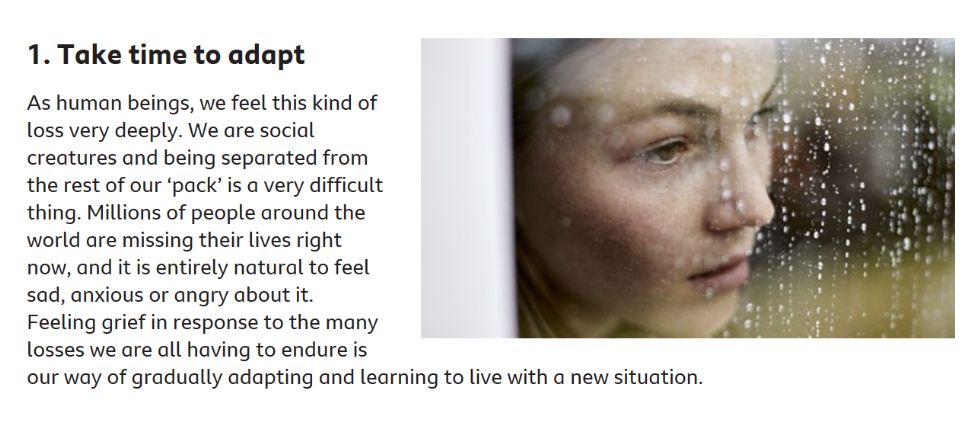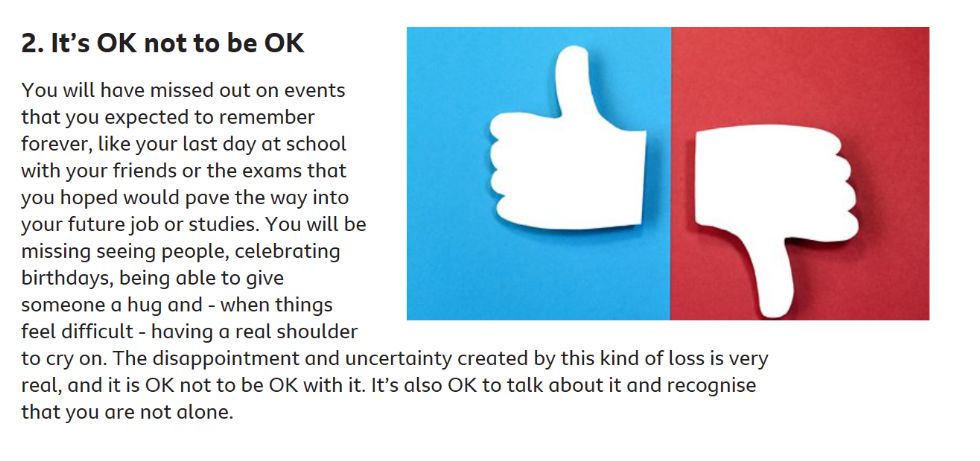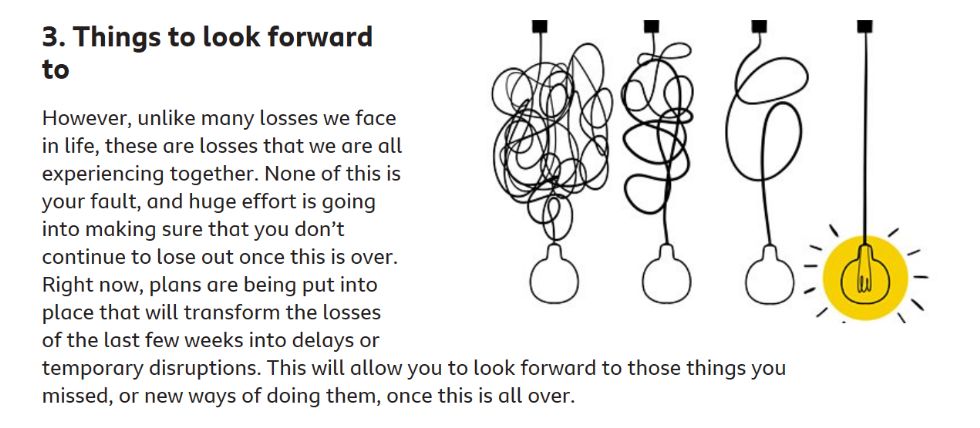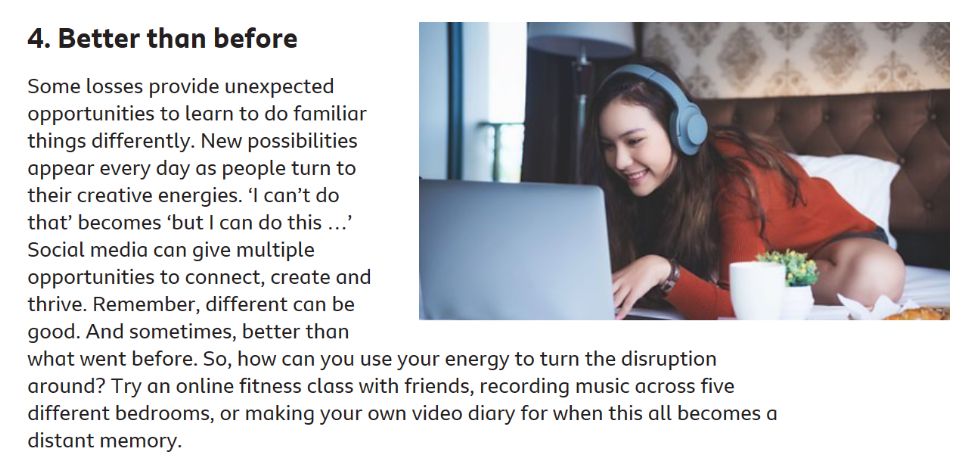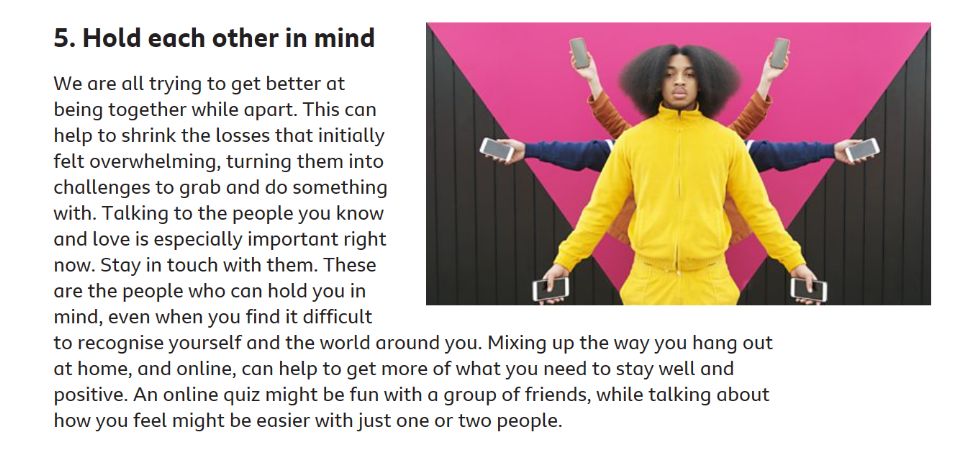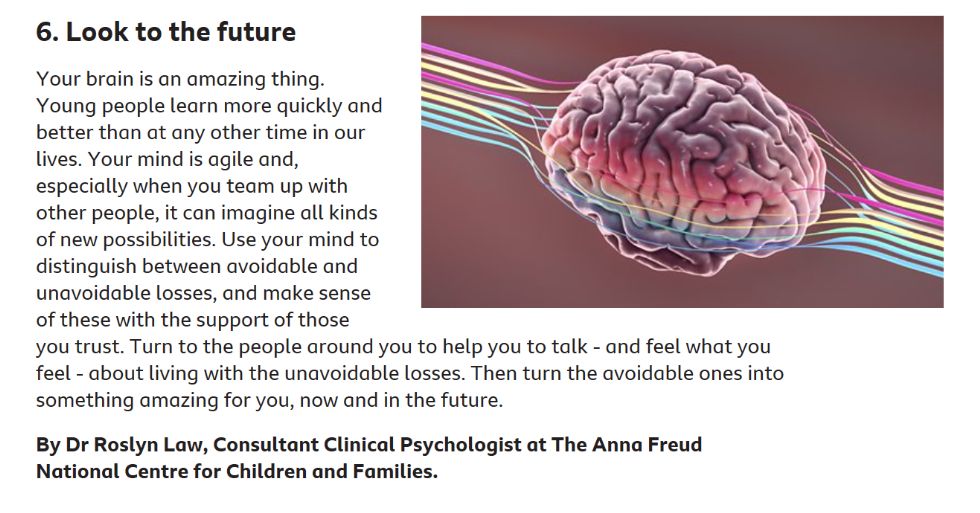 Roundabout Mediation Service - #EndYouthHomelessness
Roundabout Mediation Service is continuing to offer support to our students and families by telephone, text and email. If you feel like you would benefit from Mediation please contact your Year Team who can make a referral to the Mediation Team.
Roundabout is South Yorkshire's local youth housing charity providing shelter, support and life skills to young people aged 16-24 who are homeless or at risk of homelessness.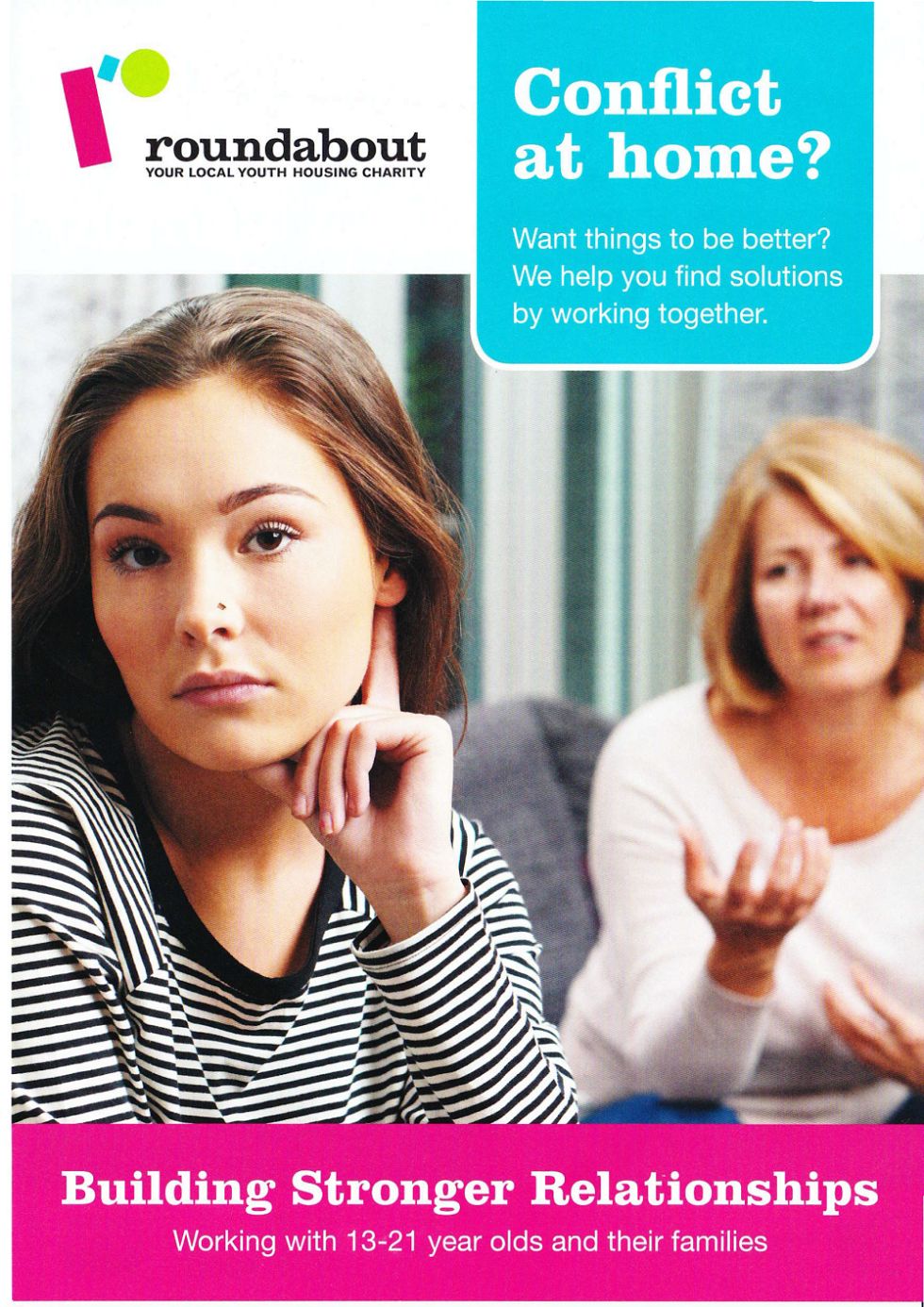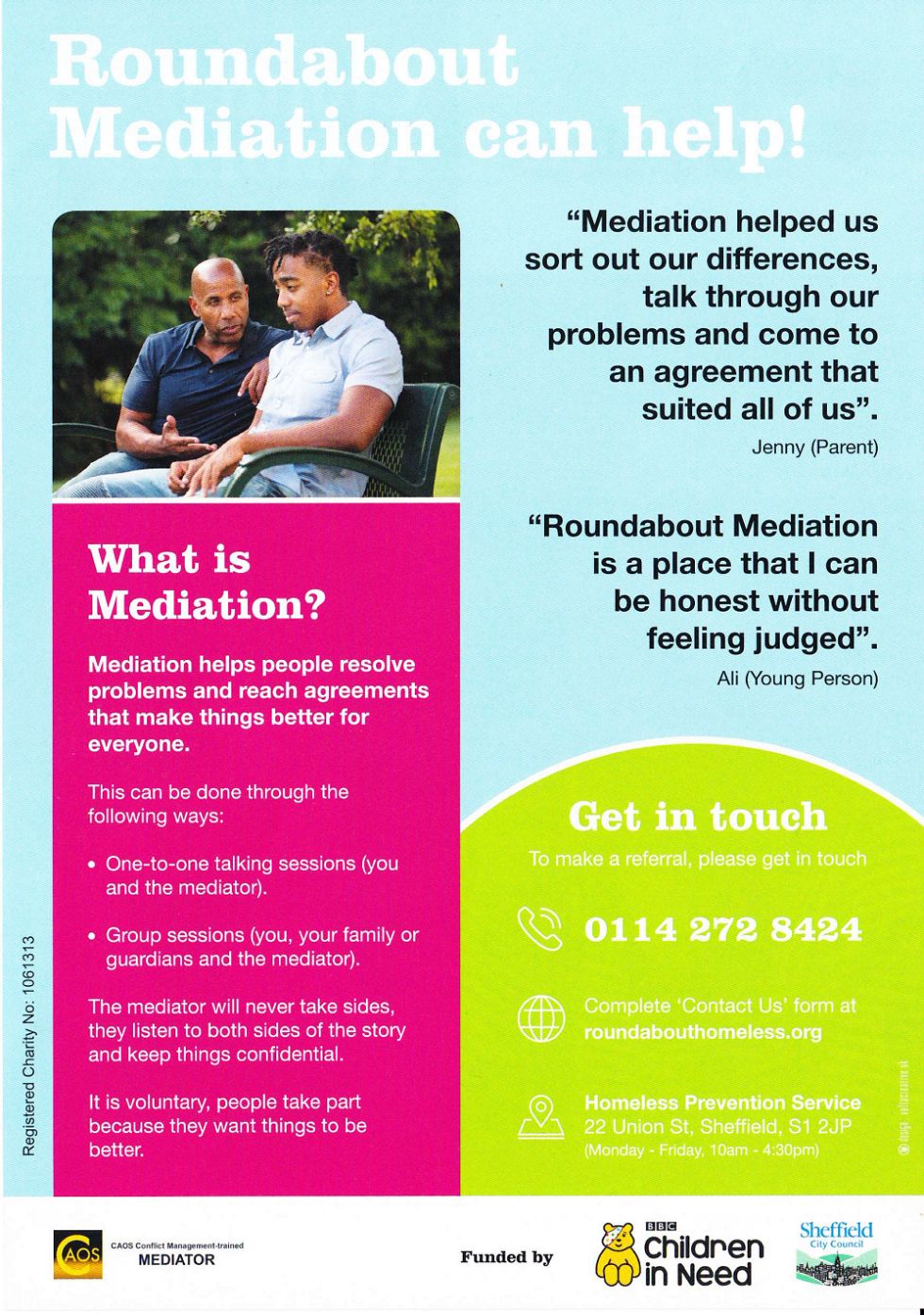 Some ideas and activities to keep your mind healthy.
In the last few weeks, our lives have changed a lot. We were in school with our friends and suddenly, we were all asked to stay at home. At the moment, there is a lot of worry around because of Covid 19. Having some worry can be really good because it keeps us safe, but when we have lots of worry, it can make us feel bad and make it hard for us to manage our feelings. This is normal and you are not alone. If you are feeling worried or scared, we will be providing you with some ideas and activities to keep your mind healthy.

Self Help

At school we have lots of activities and clubs and interventions to help you keep a healthy mind but at the moment we cannot do any of them for you. We have however talked in assemblies, form time and Ethics lessons about what you can do to help yourself.

1. Regular Exercise
You should be exercising for at least 30 minutes a day which is nothing compared to all of the walking and running you do around school during a normal school day. The exercise could be a brisk walk or if you want something more try one of the following:
• Live PE lesson everyday: https://www.youtube.com/user/thebodycoach1
• Couch to 5k: https://www.nhs.uk/live-well/exercise/couch-to-5k-week-by-week/
• Dancing: https://www.youtube.com/user/justdancegame/videos
• Yoga: https://www.youtube.com/watch?v=6kJgTouHHeE
2. Social Interaction
Make sure you stay in contact with friends and family as talking to other people is really important for a healthy mind. Make sure you stay safe if talking online. You could try using a video chat for a few friends together such as on WhatsApp. Do not get into arguments with others online as your teachers cannot be there to help you resolve them. Support each other through this difficult time.
3. Be creative
We always feel better about ourselves if we have something to show for our day and creating something is an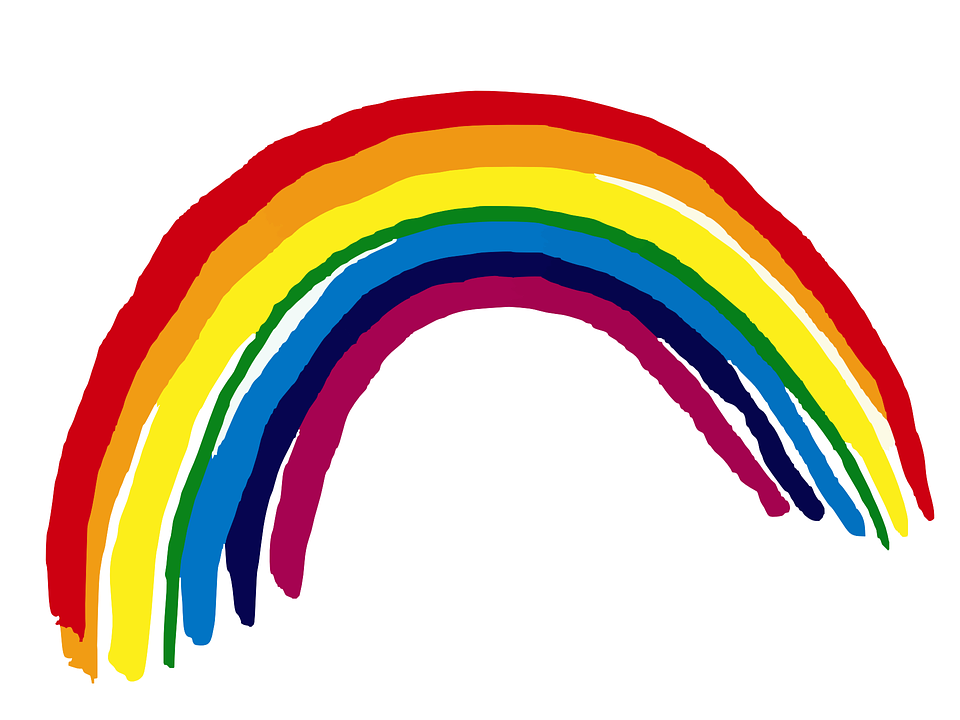 easy way to do this. Being creative doesn't necessarily mean doing a piece of art work, but anything you can make will make you feel more positive about yourself

• Bake a cake https://cookpad.com/uk/search/3%20ingredient%20cake
• Write a journal about your lockdown experiences
• Create a rainbow to go in your window https://www.hellomagazine.com/homes/gallery/2020033187217/coronavirus-rainbow-displays-windows-photos/1/
• Do a piece of creative writing. A stimulus could be
https://www.pobble365.com/under-the-bed
• Do some junk modelling https://www.youtube.com/watch?v=naBUDFFxrFQ
4. Sleep Routine
Try to stay to your normal school sleep routine. It may be tempting to stay up late and wake up mid-afternoon but you need plenty of sunlight to stay healthy, even if it's only through a window. Having a healthy sleep pattern is vital for a healthy mind and will mean you make healthier choices about your diet too.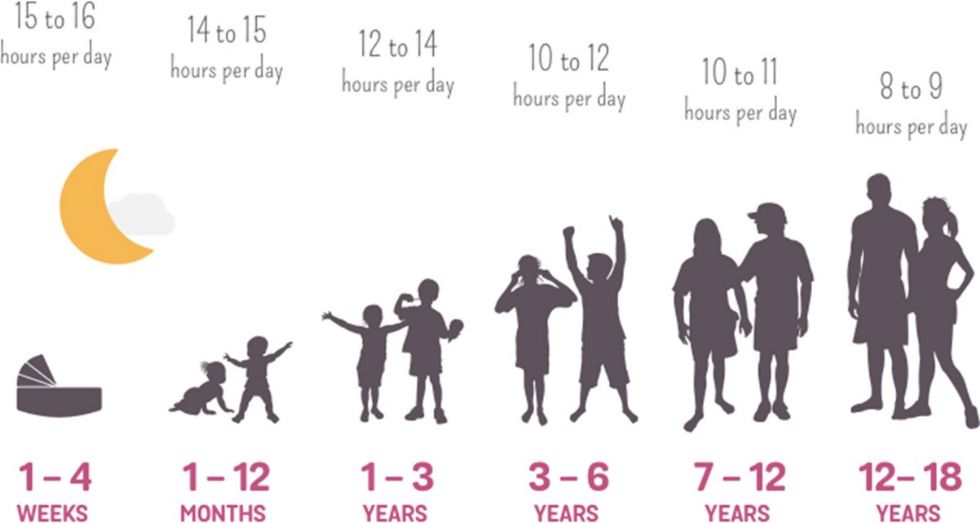 What to do if your child becomes unwell during the coronavirus crisis
Whilst it is extremely important to follow Government advice to stay at home during
this period, it can be confusing to know what to do when your child is unwell or injured.
Remember that NHS 111, GPs and hospitals are still providing the same safe care that
they have always done. Here is some advice to help: (you can download a clearer version at the foot of this page)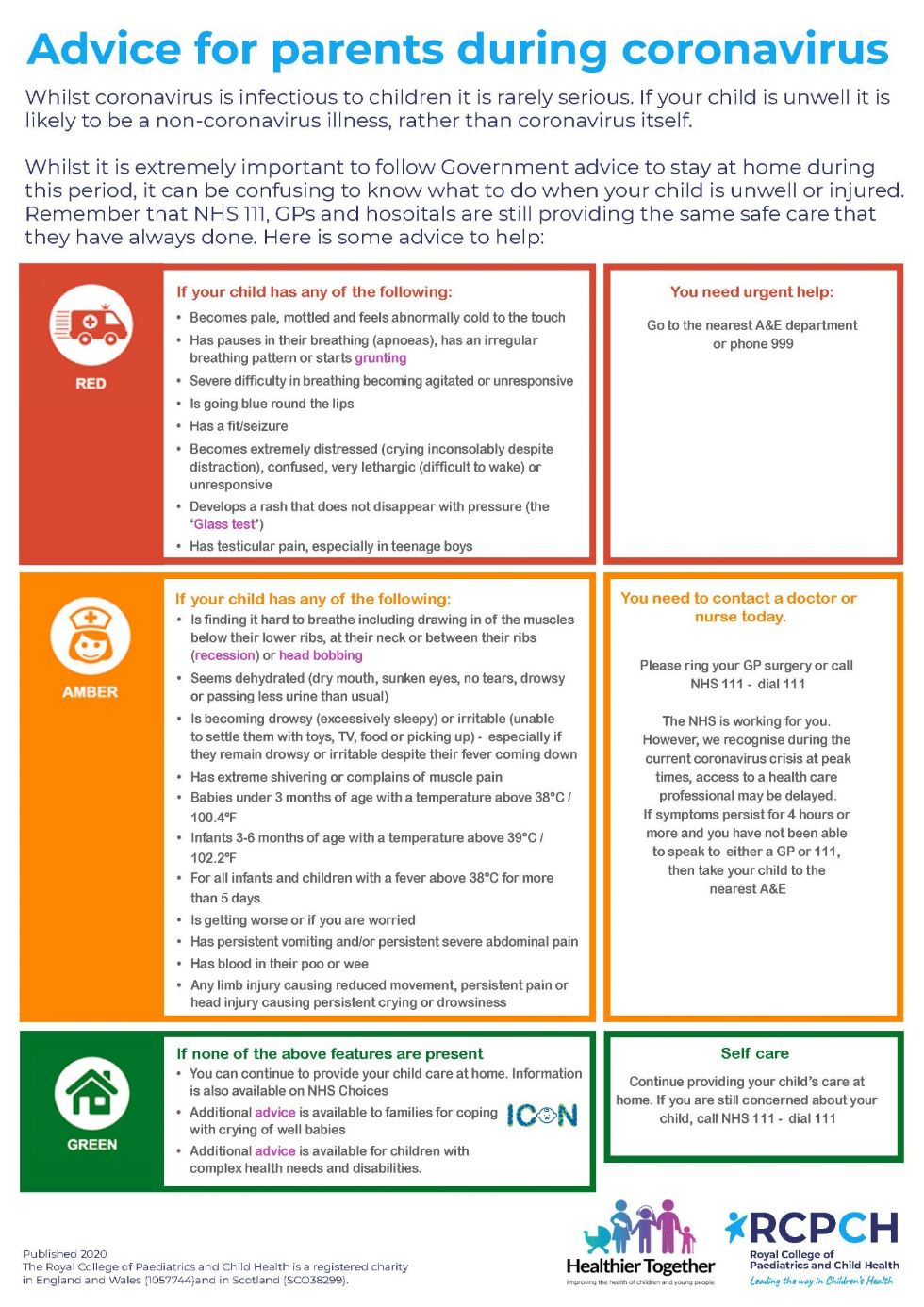 10 ways to look after your
child's mental health
(click image to read)

Comic - the COVID - 19 Storm
(click image to read)
A free information book explaining the coronavirus to children, illustrated by Gruffalo illustrator Axel Scheffler
The book answers key questions in simple language appropriate for 5 to 9 year olds:
• What is the coronavirus?
• How do you catch the coronavirus?
• What happens if you catch the coronavirus?
• Why are people worried about catching the coronavirus?
• Is there a cure for the coronavirus?
• Why are some places we normally go to closed?
• What can I do to help?
• What's going to happen next?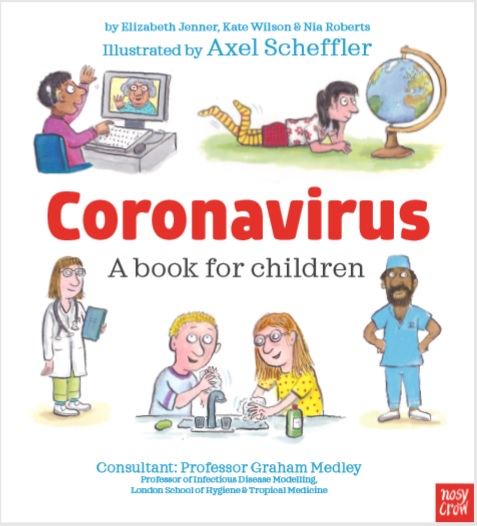 Download it here: https://nosycrowcoronavirus.s3-eu-west-1.amazonaws.com/Coronavirus_ABookForChildren.pdf
Read online: https://www.dropbox.com/s/88ok8kfdjjj4gkn/Coronavirus.pdf?dl=0
Full details here
Free NHS support over the phone or online - for those struggling with their mental health during the coronavirus pandemic.
Sheffield IAPT (Improving Access to Psychological Therapies)
NHS in Sheffield have launched a new support service for people struggling with their mental health during the coronavirus pandemic.
People feeling stressed, anxious or worried about coronavirus can call IAPT on 0114 226 4380.
The service is available 9am to 5pm, Monday to Friday and is available to anyone living or working in the city. You do not have to have accessed mental health services in the past.
Coping with COVID Course
Sheffield IAPT have also launched a new four-week course called 'Coping with COVID'. The course will be live streamed to participants and will focus on a different theme each week, including tips on how to calm our body, the importance of a routine, managing worry and sleep.
Full details here
Kindness - Activities from the Red Cross to support during the coronavirus crisis
The Red cross are creating free and engaging resources for children and young people aged 7-18, which explore and promote the value of kindness. They have created a blank 'Power of Kindness Calendar' which you can fill in, with the idea that being kind sends a powerful message about our connections to each other and the world around us.
https://www.redcross.org.uk/get-involved/teaching-resources/five-activities-of-kindness-and-resilience
The resources can be used on their own or with the blank kindness calendar and will:
encourage simple acts of kindness
build resilience
connect the whole family and the community
cover topics including first aid, preparedness, wellbeing and empathy.
The Book of Hopes: Words and Pictures to Comfort, Inspire and Entertain Children in Lockdown
This book is free for all children and families to read online. Over 100 well known children's writers and illustrators have contributed to this collection, which is dedicated to everyone working in hospitals. Authors include Michael Morpurgo, Jacqueline Wilson, Anthony Horowitz and Francesca Simon.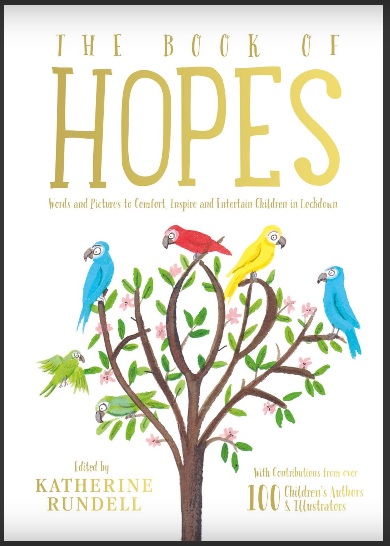 The publisher, Bloomsbury, intends to publish a gift book based on the project in the autumn in support of NHS Charities Together.
Scroll to the bottom of their page: https://literacytrust.org.uk/family-zone/
Recommended Resources from Sheffield Children's Hospital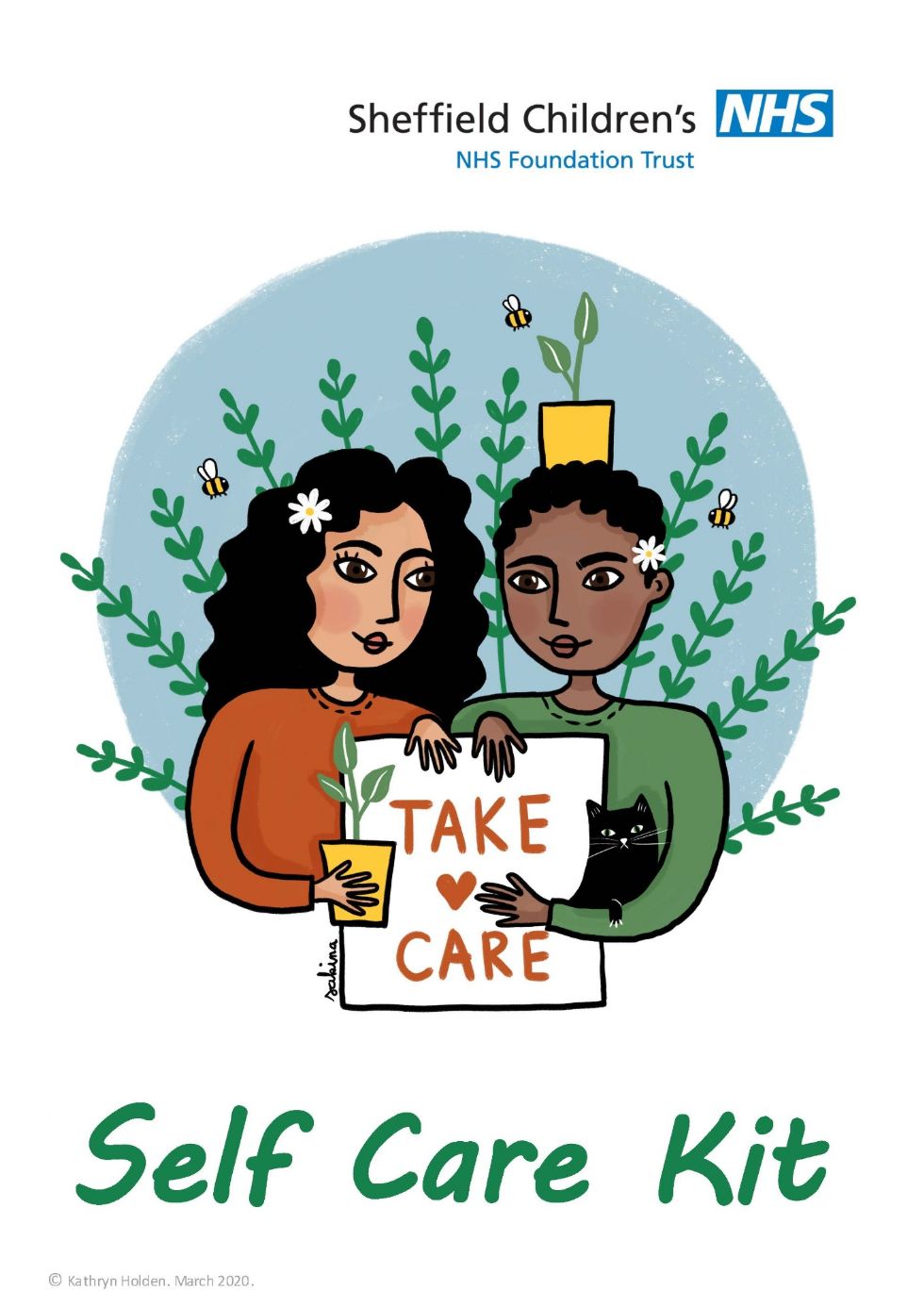 Self Care Kit
(click image to read)
We have also put PDF versions of many of the above items for you to download at the foot of this page.