Diamond Awards March 2015
On Tuesday 24th March we held our spring term's Diamond Award ceremony. Parents and carers joined their children as we celebrated those students who have earned a Diamond Award. This is a tremendous achievement for the students as this is a culmination of awards from Silvers, Golds and Platinums. Ten Platinums make one Diamond Award and this term one student, Rebecca Samuels, deserved a special recognition as she received her second Diamond Award.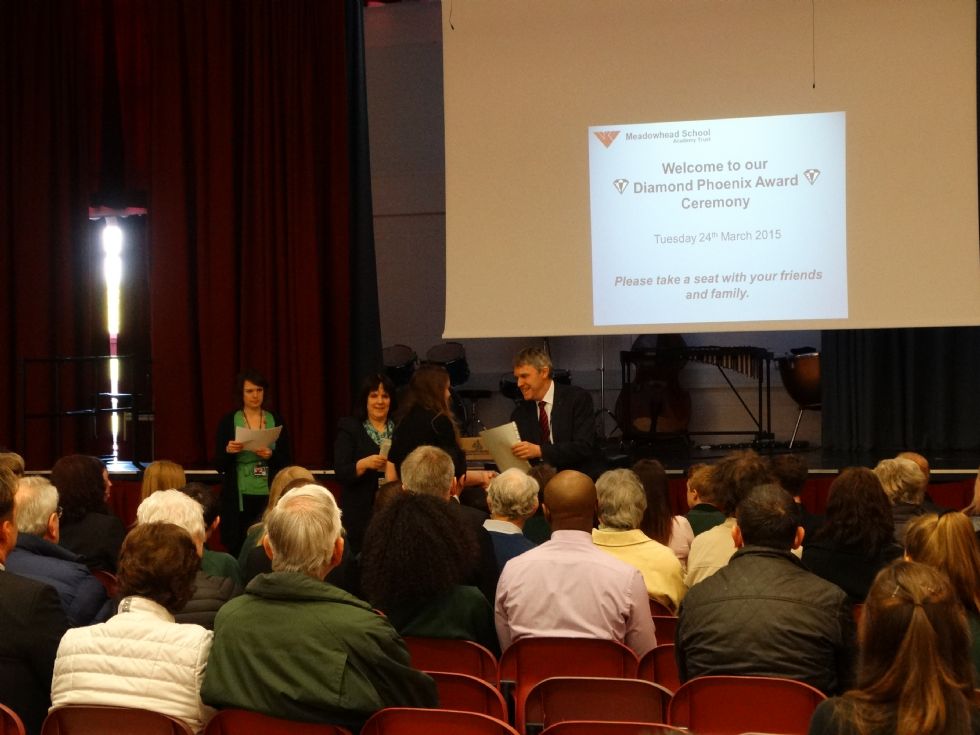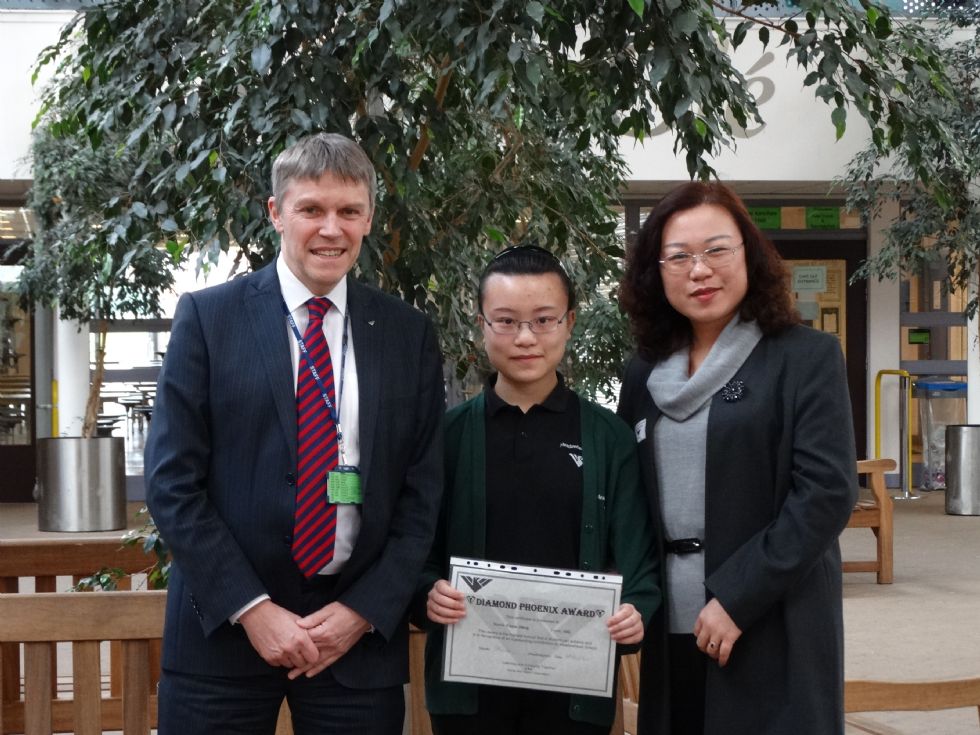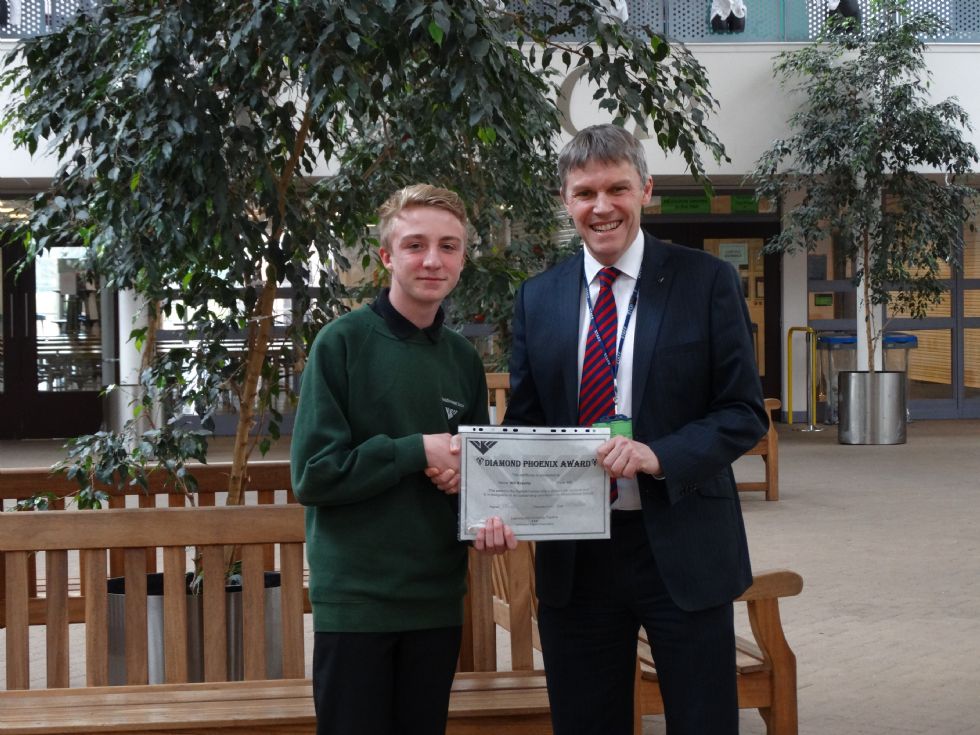 Mr Fowler presented each student with a certificate and a unique Phoenix pin badge.
Well done everyone!