Octagon Presentation 2015
On Tuesday 10th November 2015 we celebrated the achievements of last year's Y11 students at the University of Sheffield's Octagon Theatre and both staff from school and the students' families enjoyed the presentation of GCSE certificates and awards. Staff particularly look forward to this special occasion, with a chance to catch up with students again.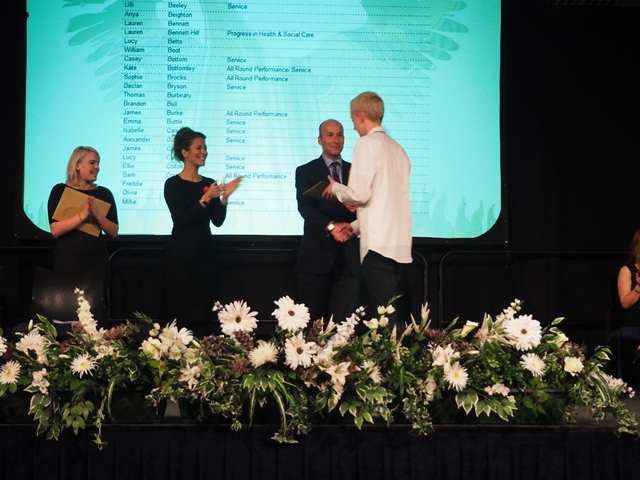 These included the Service Awards which recognise student's achievements that take place outside school hours and the Progress Awards which seek to recognise progress and achievement.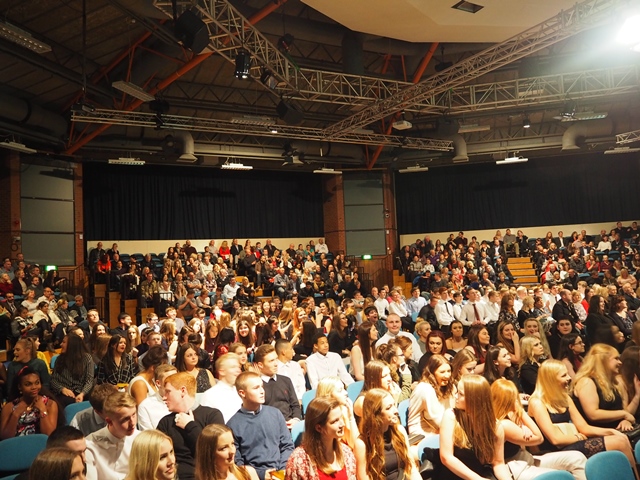 In addition to the All-Round Performance awards at GCSE level (given to pupils who showed exceptional ability across the full range of qualification on offer), there are two special awards given.
Since the year 2000, a History prize has been awarded in memory of Bryan Marsden, a former deputy headteacher. This year, the Bryan Marsden History Prize was award to Asad Mahmood.
Our second special prize is awarded for science in memory of Phil Mintoft, our assistant headteacher who sadly died in February 2003. This year, the Philip Mintoft Science Prize was awarded to Eleanor Rasch. Extremely well done to both students.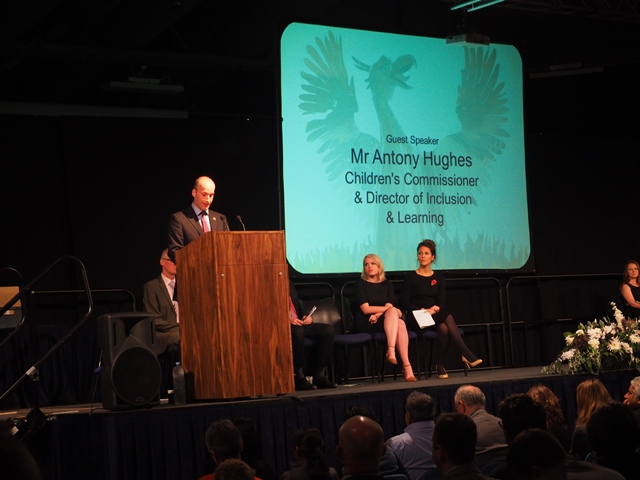 We were very pleased to welcome our guest of honour Antony Hughes (pictured above and below, centre), Children's Commissioner & Director of Inclusion & Learning, Sheffield City Council, who spoke to the audience and presented the certificates to students.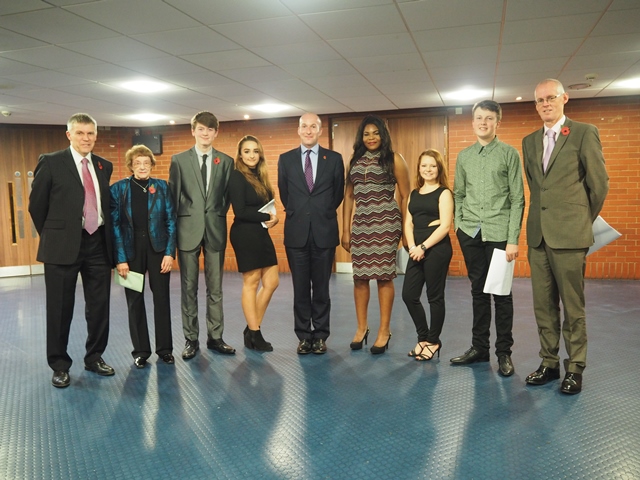 The evening concluded with a buffet for all guests.