National Trampoline Finalist!
Congratulations to Ally in Y8 who is through to the British Schools Gymnastics Association National Trampoline Finals in March.
In December 2018 Ally took part in a Yorkshire Schools Trampoline Competition in Hull. Ally competed in the Y7-9 girls intermediate category and was awarded first place!
The second round of the competition took place on 26th January: Ally flew over to Belfast in Northern Ireland for the Northern Zonal round, where Ally was up against the top three girls in the Y7-9 intermediate category from Yorkshire, North, North East & Northern Ireland. Ally performed two fantastic routines and took the third place trophy securing a place at the BSGA National Trampoline finals in Birmingham at the beginning of March.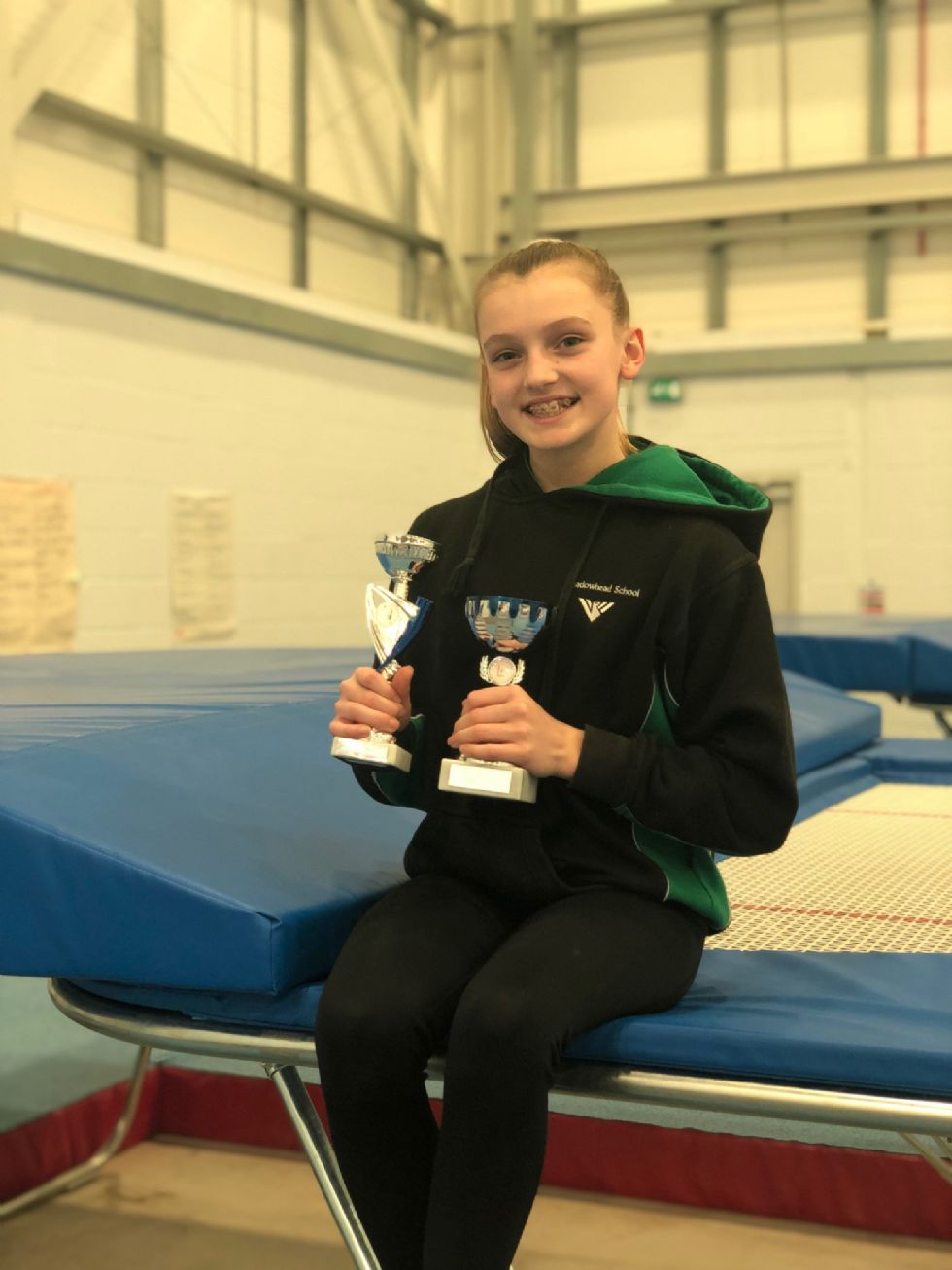 Ally is a committed member of the Meadowhead extra-curricular trampoline club and also trains at Graves three times a week. Ally is a very talented and modest trampolinist who thoroughly deserves her success. We wish her the best of luck for the National Finals and are very proud of her achievements so far.
" I really enjoyed competing in Belfast it was such a great experience and we managed to do some sight seeing too.
I was proud of how well I'd done in the first round and excited to be going to Belfast. I am really proud of my routines from this round, it was tough and I wasn't sure if I was going to qualify because the others looked so good but I did it and I can't wait to compete in the National Finals in March" Ally