Adult Language Courses
Learn French, Spanish, German, Italian, Russian or one of 14 other languages with us this Autumn! For full details, including dates and enrolment form please go to: http://bit.ly/1ZeOotZ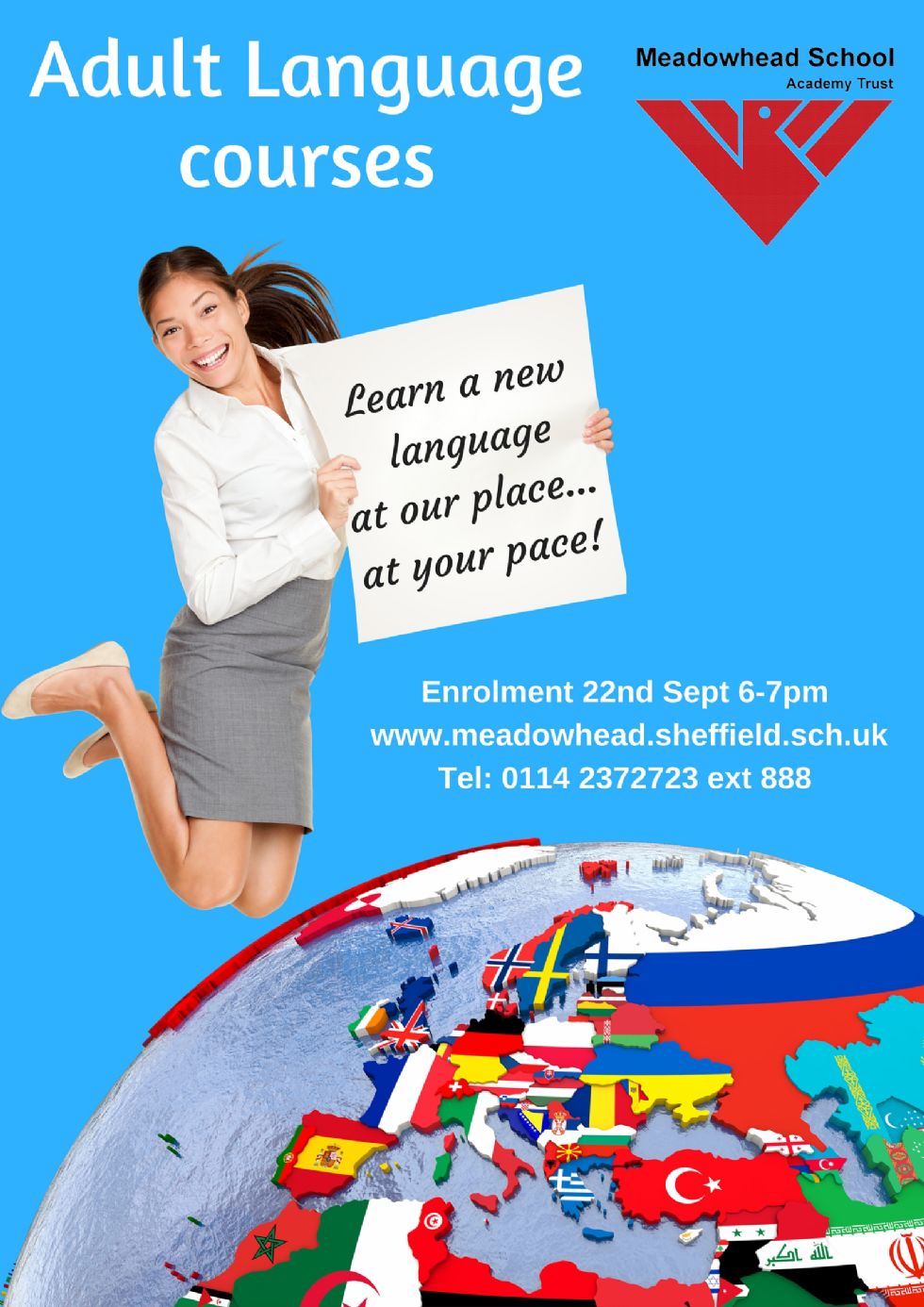 We offer fantastic value for money language evening classes in 19 languages! The most popular classes include French, German, Russian, Spanish and Italian. If we receive sufficient demand we will also also offer Mandarin Chinese and Greek and consider any other European language.
We welcome you to join any of the levels to suit your ability in your chosen language – Choose from Complete Beginners, Beginners Plus, Intermediate, or smaller Advanced Conversation groups.
With experienced English and native speaking tutors, excellent modern Language classroom facilities, and a friendly and relaxed atmosphere, our classes flourish with adults wishing to learn a language for holiday, work, or pleasure without the stress of exams!
We also offer Interactive and fun computer courses to learn a language at YOUR own pace and at a time to suit your schedule!*
'Eurotalk' is a 10 week interactive computer based course to teach yourself from a choice of 19 languages in our state of the art language lab! Choose from: Arabic, Chinese, Dutch, English, French, German, Greek, Italian, Japanese, Norwegian, Polish, Portuguese, Punjabi, Russian, Spanish, Swedish, Thai, Turkish and Urdu for just £60 per term.
Places for all courses are limited so don't delay and either call or visit our website to enrol or attend our enrolment evening Thursday 22nd September 6-7pm to meet some of our tutors and discuss your needs. Courses begin on Thursday 6th October. Visit our website for more details/enrolment form.
Places for all courses are limited so don't delay and call to enrol today!
Location: Meadowhead School, Dyche Lane, Sheffield, S8 8BR
When: Thursday evenings from 7.15pm until 8.45 pm.
Cost: £90 per 10 week course (£170 if you enrol now for both Autumn/Spring terms)
Contact: Sue Beres – 0114 237 2723 Ext 888
Email: languagecollege@meadowhead.sheffield.sch.uk
*Eurotalk customers can attend on Thursdays anytime between 5.30-8.45pm to fit around your other committments.