Adult Evening Language Classes
Do you want to brush up on your existing language skills? If you have a basic level and want to improve, why not join term 2 of our friendly classes in French, German, Italian, Spanish, or Russian. For more details please contact us before next Thursday 17th January 2019.
Contact: Sue Beres – 0114 237 2723 Ext 888
Email: beress@meadowhead.sheffield.sch.uk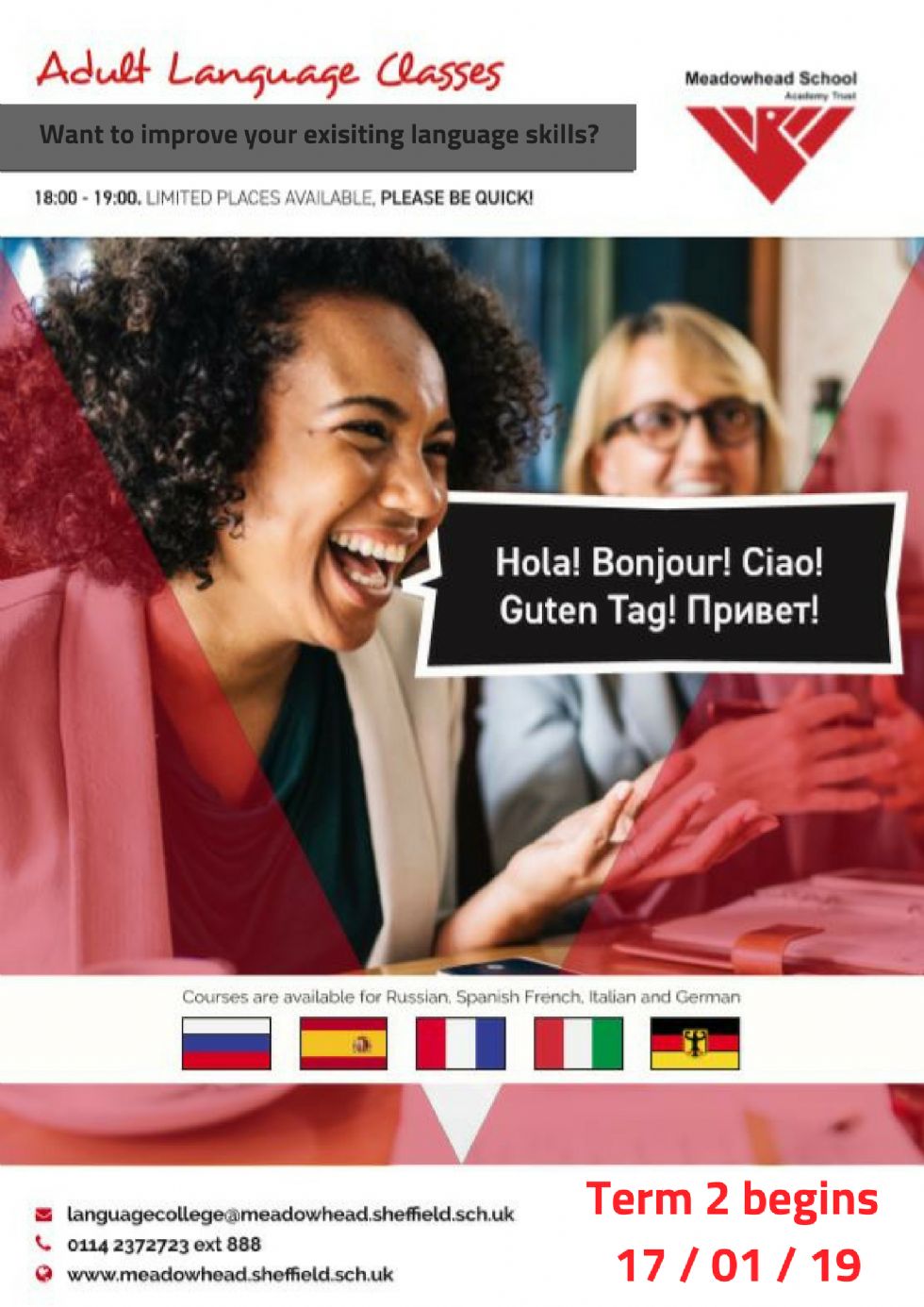 With experienced English and native speaking tutors, excellent modern classroom facilities in our brand new Sixth form Centre, and a friendly and relaxed atmosphere, our classes flourish with adults wishing to learn a language for holiday, work, or pleasure without the stress of exams!
Location: Meadowhead School Sixth Form Centre, Dyche Lane, Sheffield, S8 8BR
When: Thursday evenings from 7.00pm until 8.30pm.
Cost: £99 for 10 weeks ( 2 terms - Autumn and Spring = 20 weeks total course)
Courses run for 10 weeks up to Easter. Parents of current students receive 25% discount.