Helen Sharman Opens Meadowhead School Sixth Form Centre
There was a fantastic atmosphere on Wednesday 6th June 2018 as Dr Helen Sharman, Britain's first astronaut and former Meadowhead student, officially opened our new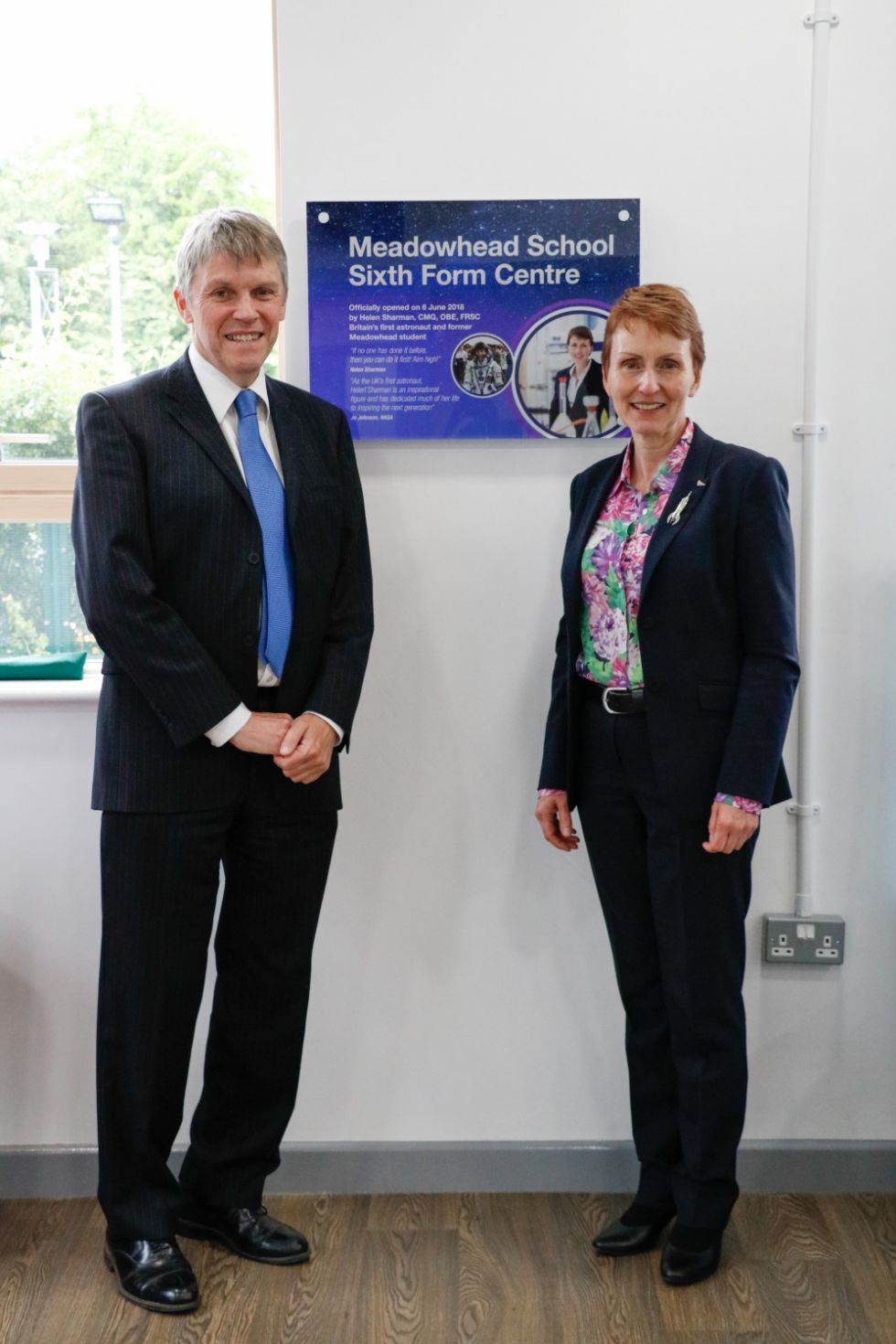 Sixth Form Centre. Sarah Burdekin, Head of Sixth Form, made an emotional opening speech and introduced Helen who was her fellow student here! Helen spoke to invited guests before unveiling a specially designed commemorative plaque to much applause!
Steve Fowler, Headteacher, shared the journey to achieving this building and thanked everyone who has been involved. We were very pleased to welcome governors, Trust partners and those members of the community with whom we have had close links and supported the school throughout.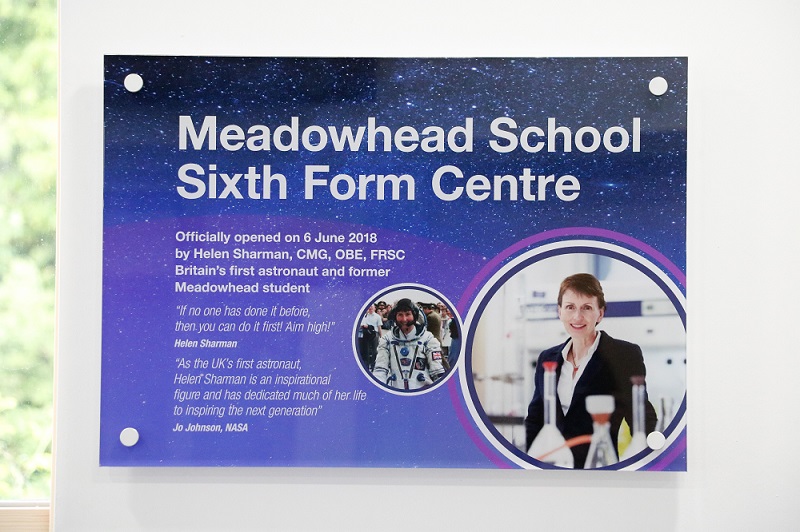 Visitors then enjoyed refreshments and a tour of the learning and social areas of the new Centre, and we were also delighted to meet the designer of the much admired wall art, Catalina Ionita from Trust partner Whittam Cox Architects.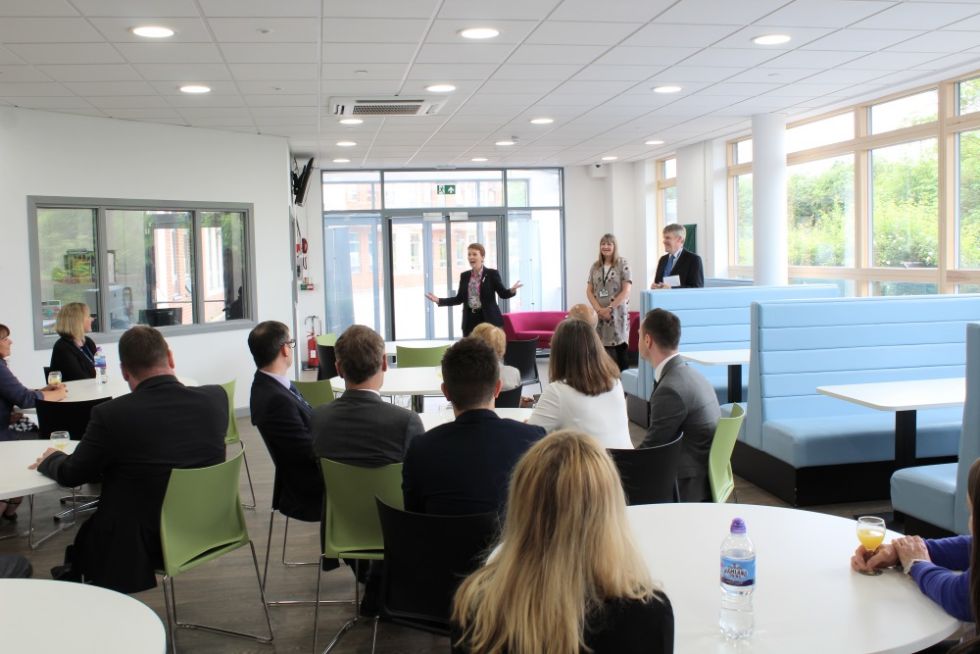 Helen addresses invited guests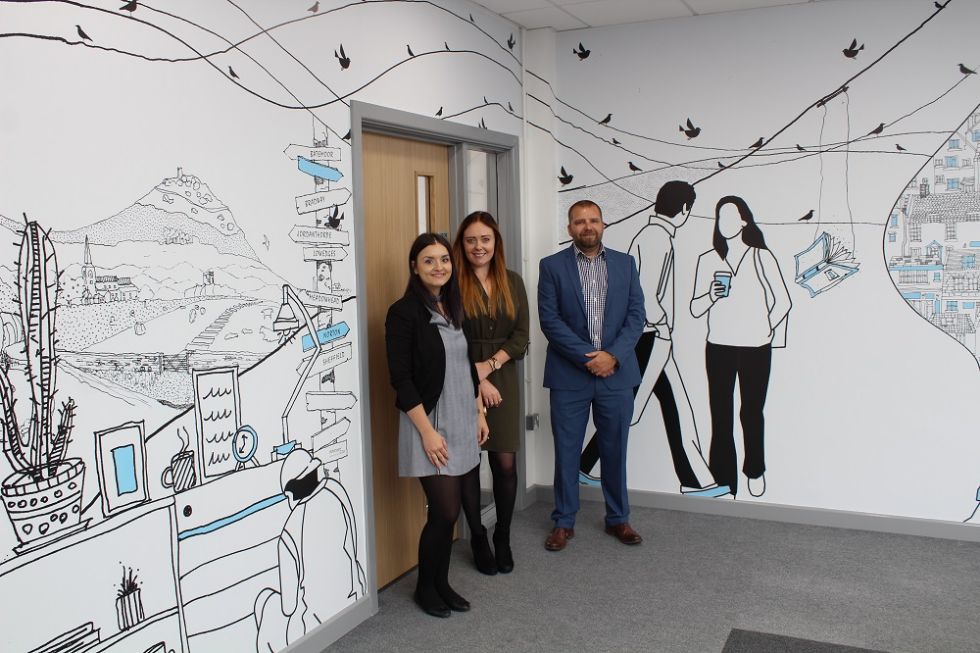 Trust Partner Whittam Cox Architects and the wall art designed by Catalina Ionita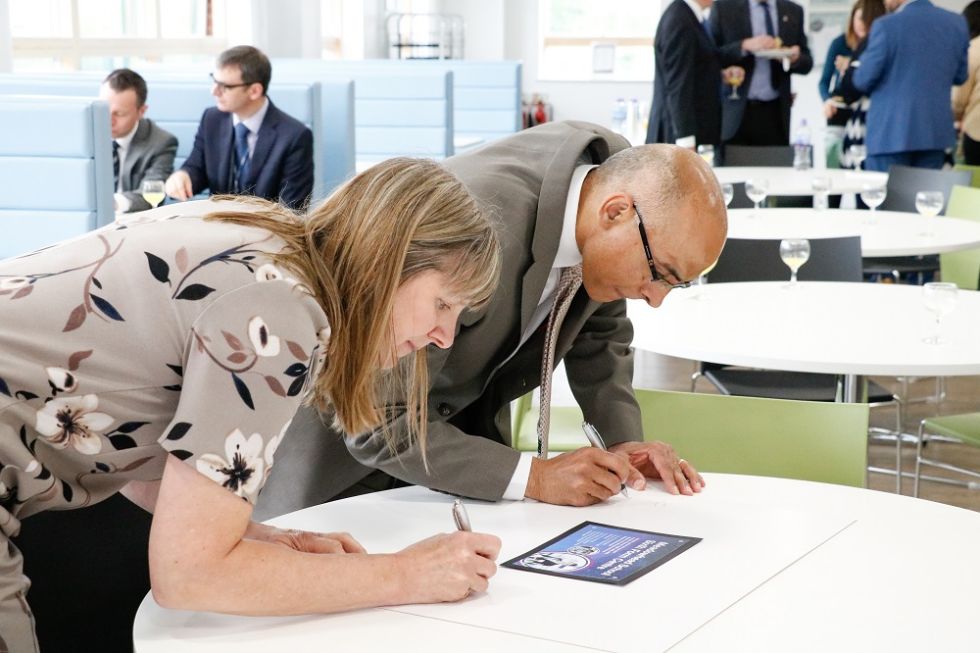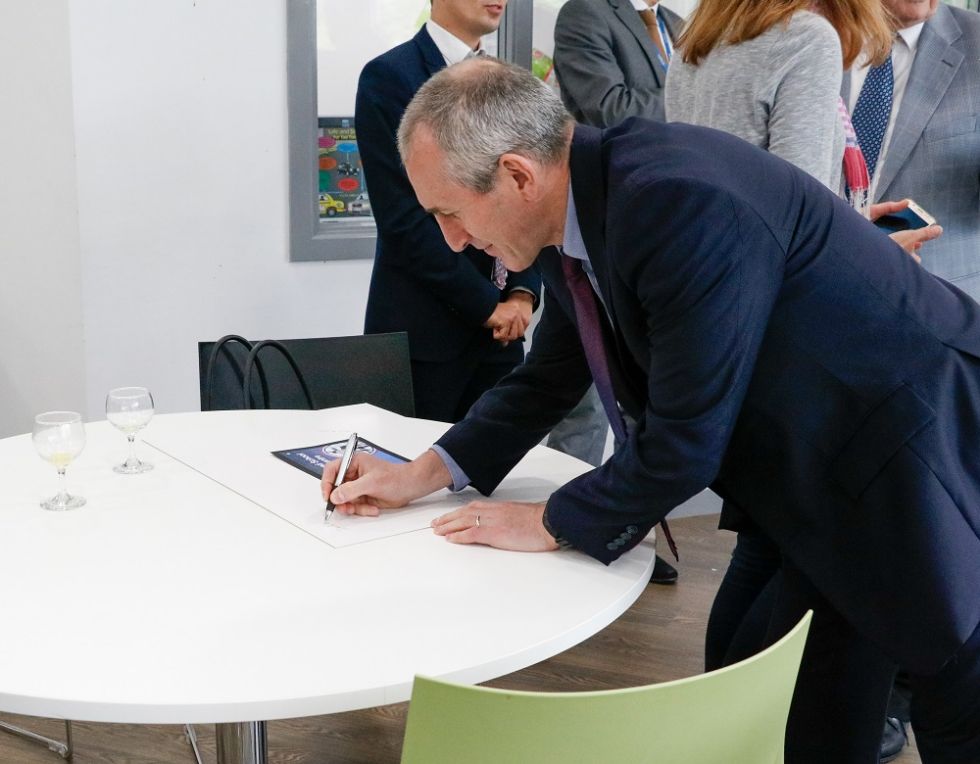 Everyone present was invited to sign a card for posterity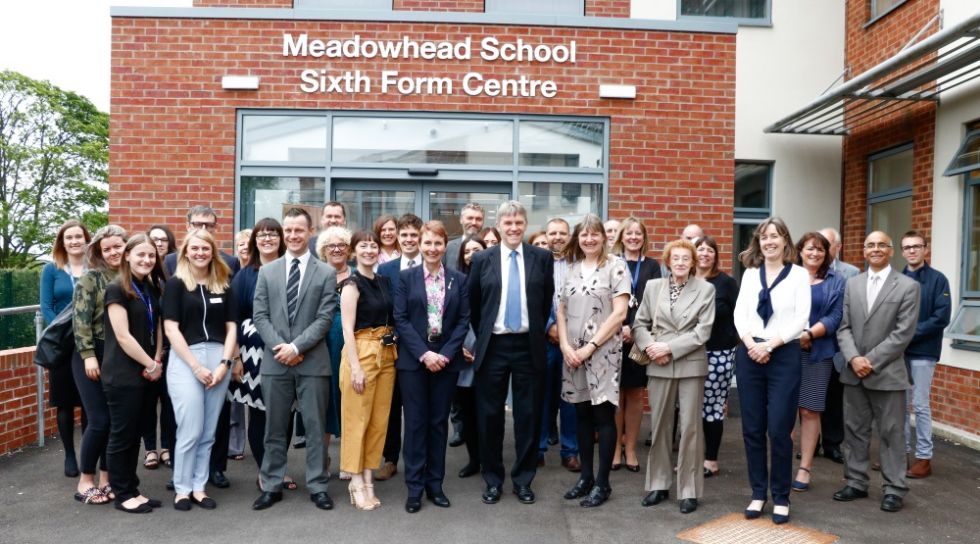 At the entrance to the Sixth Form Centre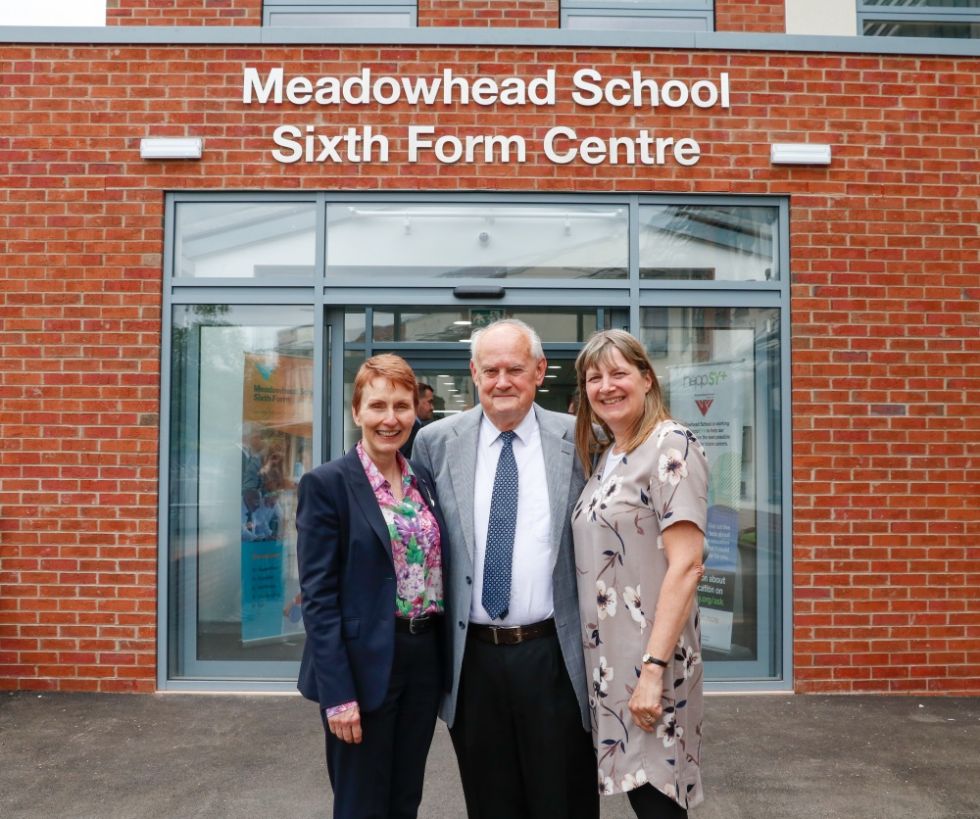 Helen Sharman (left) pictured with her former Headteacher, Ken Cook and former fellow student, Sarah Burdekin, now Head of Sixth Form