Outstanding Research Skills
Six Meadowhead students have received prizes as part of a University of Sheffield funded project. The project focused on comparing the experiences of BTEC and A Level students in applying and joining university.
As part of the project, the University provided funding for all Y12 students to visit the University Library to learn about study and research skills. The school has also joined the JSTOR platform enabling students to access a much wider range of academic research. The additional funding also enabled the Sixth Form to offer an increased prize fund for our annual research poster competition completed in tutor time.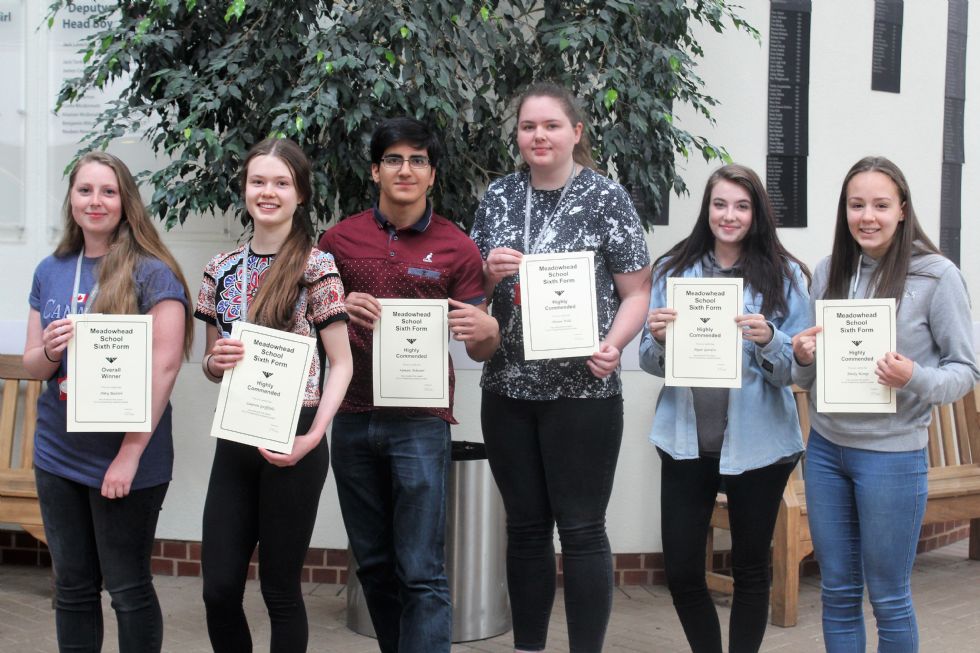 This year's winners and their research topics were:
Overall Winner (£100 prize)
Amy Baxter – Synaesthesia
Highly Commended (£50 prize)
Piper Gordon – the Art of Tattooing
Aimee Wild – Child Poverty
Saman Ashoori – The Kiwi Fruit
Emily Kemp – Alzheimer's Disease and its effect on the brain
Lauren Griffith – The Effects of Sugar on the Mind
We would like to thank all of our colleagues at the University of Sheffield for their support and the opportunity to collaborate during the Equivalent Qualifications Project.