Getting Scientific at Home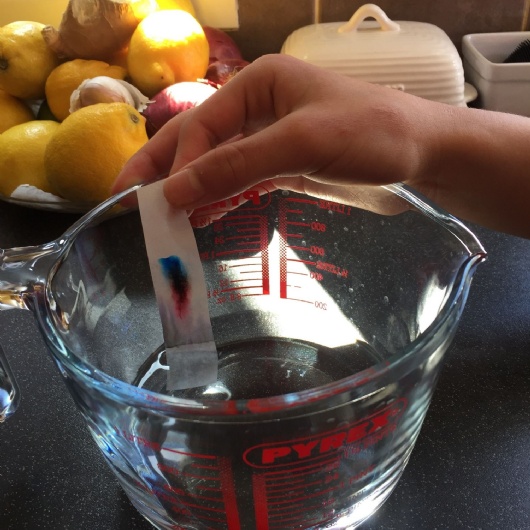 Students are not letting being kept away from the lab prevent them from experimenting. Scientific students have been keeping curious and running various investigations from their kitchens, dining rooms and back gardens.
Their research topics include studying the different pigments in pen ink, investigating invertebrates by building womeries to observe the organisms and learning about acidity using pH indicators made from vegetables. Pupils have been applying their scientific knowledge to explain what they are seeing and even managing to create some art through their scientific endeavours.