Congratulations Mr Beigel!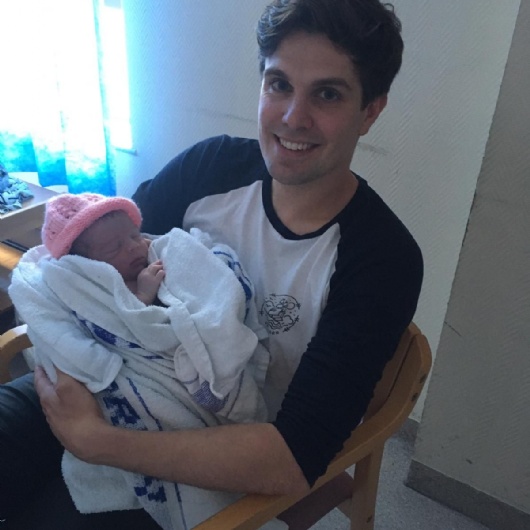 We are delighted to share some very special news and send our congratulations to Mr Beigel and his family on the safe arrival of their baby boy on Friday 10th April. He is absolutely gorgeous: he weighed 7lb 11oz, and the happy couple have decided to name him Nye, after Nye Bevan. "We thought the chief architect of the NHS was an appropriate person to name him after in these circumstances! " said a delighted Mr Beigel.
Mr Beigel says mum and baby are home from hospital and doing well - he said that although it was an unusual time to be in hospital, the staff were amazing!