We Say Goodbye!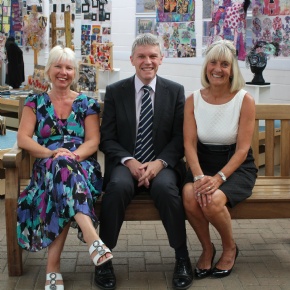 With over 120 years of teaching experience between them, of which 116 has been at Meadowhead, it was an emotional end of term as we said goodbye to Mr Fowler, Mrs Bowker and Ms Milton who have all taken the difficult decision to retire.....
With over 120 years of teaching experience between them, of which 116 has been at Meadowhead, it will be an emotional end of term as we say goodbye to Mr Fowler, Mrs Bowker and Ms Milton who have all taken the difficult decision to retire.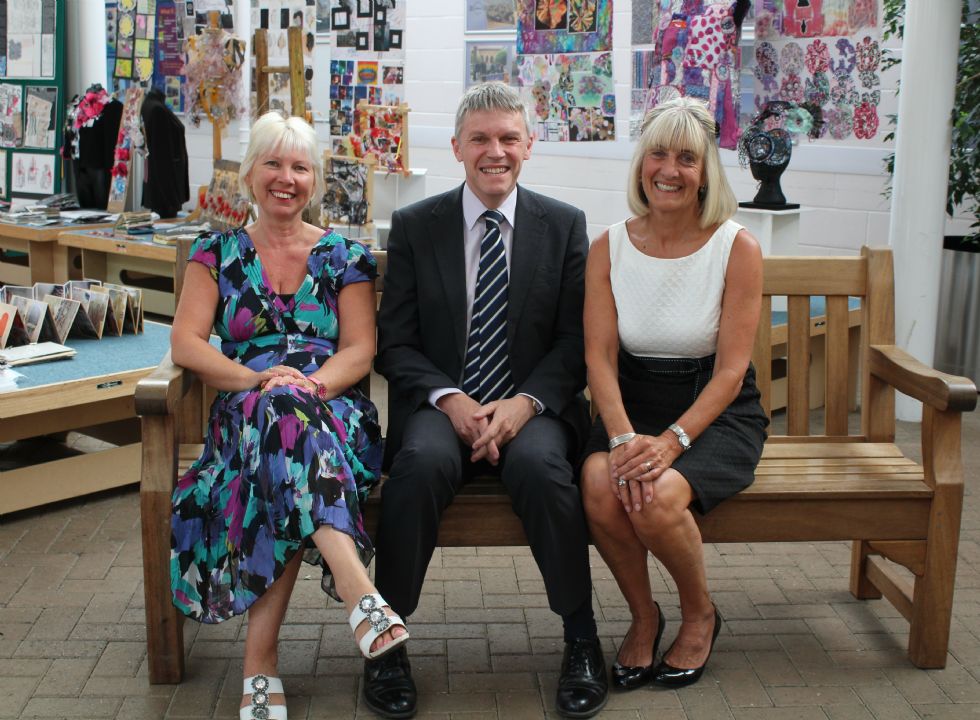 Mr Fowler said in his letter to parents "It has been a real privilege to be the Headteacher of Meadowhead School and to see so many young people learn and grow, and move on to be successful in so many ways. I am proud to have worked at a school that is committed to doing the best for all students, led by excellent and enthusiastic staff and Governors, very well supported by parents, families and the wider community."
Goodbye Mr Fowler!
After 40 years within the teaching profession and 30 of those years at Meadowhead School, Mr Fowler has taken the difficult decision to retire this summer. Mr Fowler began his career with 3 years teaching Maths in London, followed by 7 years at Rowlinson School before moving to the newly created Meadowhead 30 years ago. After being Head of Maths Mr Fowler became Deputy Headteacher in 1997. He has been the Headteacher of the school since 2013 and under his clear and determined leadership with his own unique style, Meadowhead School has gone from strength to strength with high standards and high achievement.
Mr Fowler has led the school through many significant changes which have included the design of the new building which opened in January 2007 for 11-16 students; the development of post-16 provision with Norton College from September 2010 which subsequently resulted in the school attaining 11-18 status in its own right in September 2013 as well as the provision of a superb purpose built Meadowhead Sixth Form Centre in November 2017. His work with the Meadowhead Community Learning Trust from September 2009 has also been an asset to the school, which has been greatly appreciated by all members of the community.
Over the past 40 years and especially his time at Meadowhead School, Mr Fowler has enhanced his reputation as a person of integrity and dedication. His spirit of optimism has always engendered confidence amongst staff, students and parents who have been privileged to have him as their leader.
A huge number of people have benefitted from advice and support from Mr Fowler as he has always found time to talk to people. What is certain after 30 years, Mr Fowler has had a massive impact on Meadowhead School and everyone associated with it and we will all miss him tremendously.
Thank you for everything Mr Fowler. Have a long and happy retirement!
Goodbye Mrs Bowker!
2018 is the year we mark the retirement of the inspirational Jenny Bowker. After 43 years of service as a PE teacher (starting at Jordanthorpe School in 1975), Head of PE (1989) and Assistant Head (2001), Mrs Bowker is finally taking her retirement. What can we say to mark this memorable moment for a truly remarkable lady…………
Mrs Bowker has been an exceptional member of staff for Meadowhead; she is Meadowhead through and through. The impact that she has had on generations of students across the city cannot be rivalled, particularly in Trampolining; you only need to look at Paul Greaves, one of Mrs Bowker's trampolinists, who now coaches British Olympic silver medallist, Bryony Page.
Mrs Bowker has had many roles within school, not least her tireless support of the Home-School Association and Staff Social Committee. She was for many years the smiling face welcoming and settling interview candidates in her Staff Recruitment role - she is such a very special person. If you ever needed advice, Mrs Bowker would be there, if you needed motivation, she would find it for you, if you needed support, she would be there. For the PE department, Jenny Bowker is the epitome of a PE teacher. She is simply irreplaceable.
All the very best Mrs Bowker for a long and happy retirement!
Goodbye Ms Milton!
Ms Milton has had distinguished and successful career in education spanning 36 years. Her teaching career began in 1981 in Swansea. She moved to teach at Rowlinson in 1982 before it became Meadowhead. Over the last 35 years, she has proved an invaluable member of the English Faculty and school as a whole. Ms Milton lead the Media Studies Department for 30 years during a time of hectic technological development, (yet regularly achieved the highest GCSE Grades), and has carried out a range of duties within the English Faculty.
Ms Milton is known on the staff for her wide general knowledge and her ability to offer words of wisdom and practical advice. She has been described as "a fountain of knowledge and guidance, advising on how to find a work-life balance and on a range of topics from garden furniture to getting cars taxed!" She is the ultimate role-model for all females (staff and students): punctual, conscientious, smart, never grumpy and always able to retain a sense of humour. She will be missed for her enthusiastic and common sense contribution to Meadowhead School, but maybe most of all, for her sunny personality and warm presence around the building.
Ms Milton deserves a long and happy retirement, and we would like to thank her for all that she has contributed to Meadowhead School over the years. All the very best!
We will miss you all!