Chocolate, Spaghetti and 3D pens!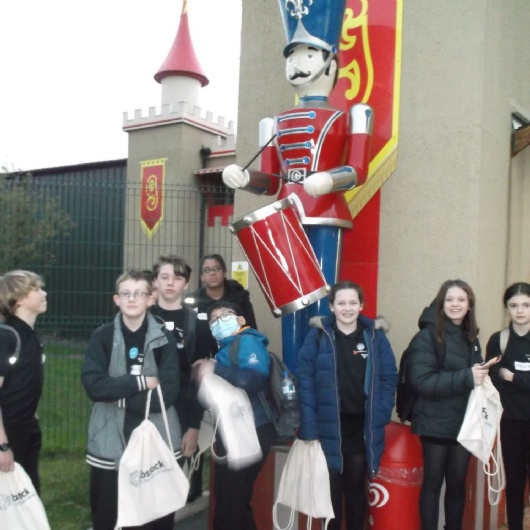 12 of our Y8 students attended a special STEM event 'The North Star Summer School' on the 24th November at Gulliver's Valley. This brought together schools from the Sheffield area to take part in exciting workshops related to science, technology, engineering and maths (STEM) from a range of local and national organisations.
The students excelled themselves at attempting to make the tallest tower in the chocolate welding workshop.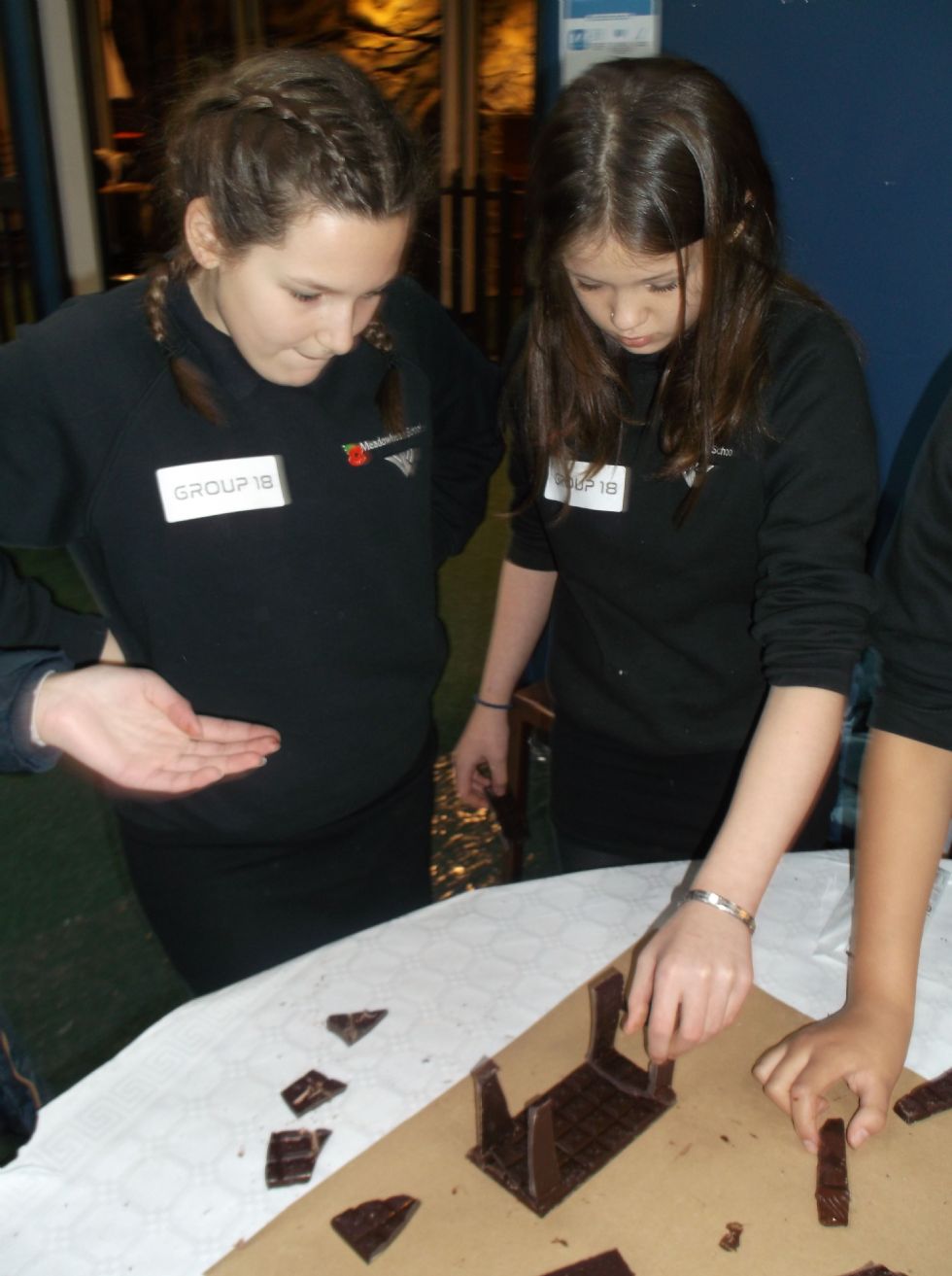 One Meadowhead team was dominating throughout and only lost out in the final 5 seconds to a team from another school. The team were gracious in defeat and showed excellent resilience and teamwork.
They then went on to investigate plasma with some nuclear energy scientist who demonstrated the use of microwaves to create plasma from grapes. The Meadowhead students showed fantastic enthusiasm and asked really insightful and interesting questions.
The excitement for the day didn't stop there; guest speakers such as Ruby from the youtube channel 'Kids Invent Stuff' shared their stories of how they became engineers and brought home how it really is a possibility for anyone. Then the highlight of the day for many of the students was the guest talk from Professor Brian Cox all about our place in the Universe. The students were incredibly engaged and Logan asked a fantastic question during the Q&A about black holes.
In the afternoon the students showed fantastic teamwork and cooperation to build bridges out of spaghetti, so much so that one Meadowhead team was awarded the prize for best bridge.
With all that excitement it was then time get series and try to repair the skull presented in the middle of the table. Each (plastic) skull had pieces missing and it was our students job to use 3D pens to create parts to repair the skulls in front of them. The concentration and effort levels during this workshop was impressive, they worked independently to solve a problem successfully.
At the end of the days event it was fantastic to see so many of our students raise their hands when asked if they would consider a career in STEM.
They really were a credit to the school and it was a please to have been involved with them. They should be incredibly proud of themselves for the questions they asked, their enthusiasm, cooperation and teamwork. Well done to those Y8 students.