Welcome Back Programme for Students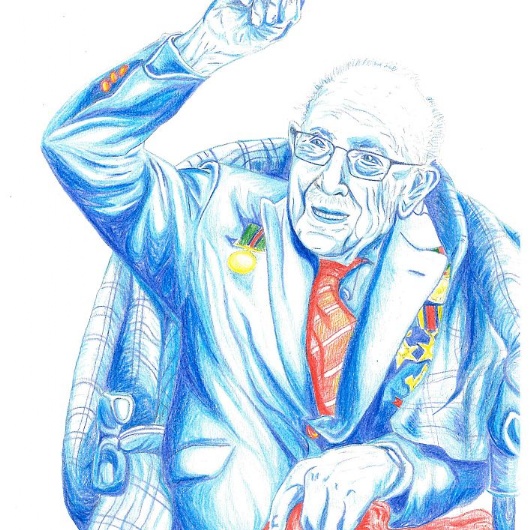 Over the last two weeks, all of our students have followed a Welcome Back Programme during morning form time. In these daily sessions, students have explored topics such as the impact of lockdown on their physical and mental health, how their academic and career plans might change, and what they achieved in their hobbies and interests over the summer. Students also elected their student representatives and gave feedback on the new health and safety arrangements.
Form groups also discussed their lockdown heroes and were asked to submit creative responses about the time spent at home. Here are two examples of artwork from Eve Wilson in Y13 and Cara Staniland in Y12.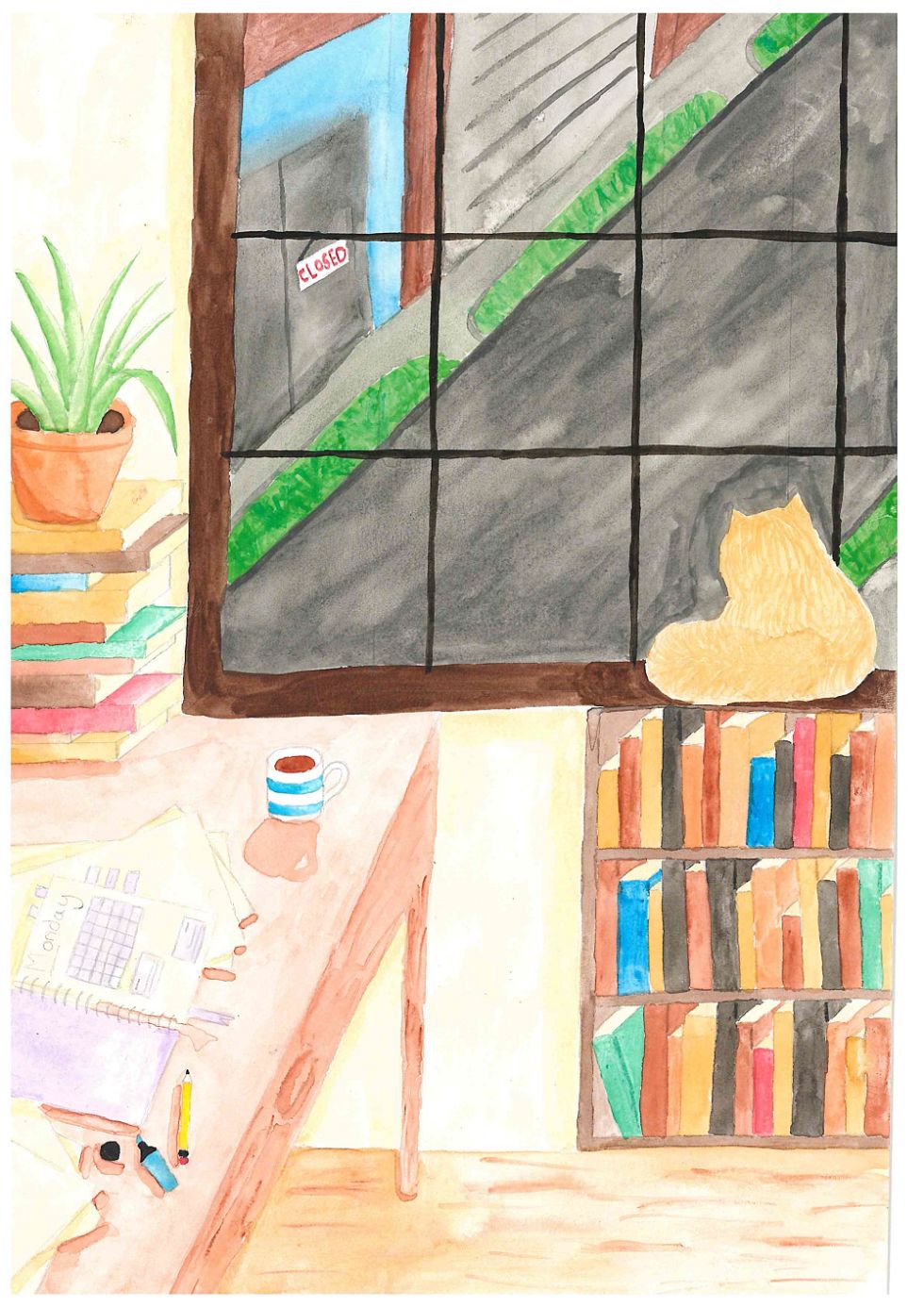 Closed
by Cara Staniland Y12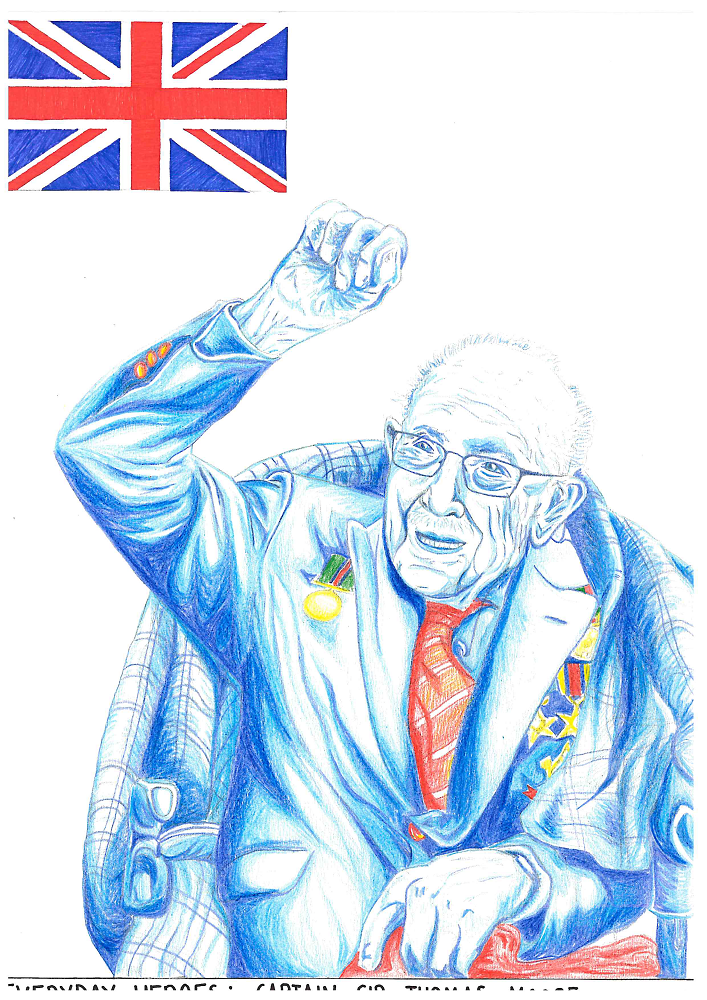 Everyday Heroes: Captain Tom Moore
by Eve Wilson Y13
Thank you to all students for handling the return to school in such a positive way – we have really enjoyed welcoming you back!