Teenage journalists write for Active8 magazine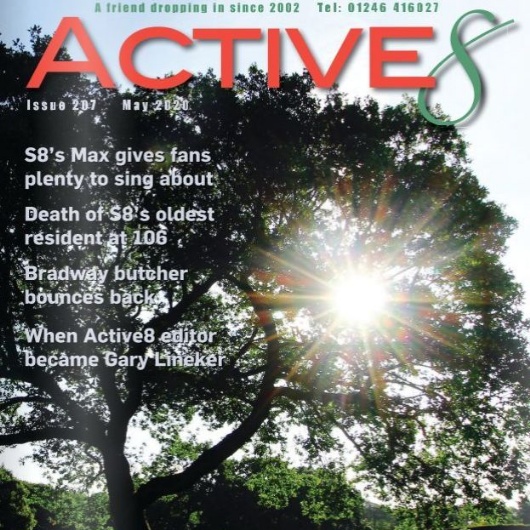 We are delighted to share this month's edition of Active8 magazine with you, not least since it features articles from two of our budding Meadowhead journalists!
Back in September 2019, four budding Meadowhead teenage journalists applied for the role of Teenage columnist at our Trust partner, Heron publications, who produce our local community magazine, Active8, which is distributed to over 15,000 houses in S8.
Manager and editor Mike Firth was so impressed with all four students, that he invited them to take turns to write a monthly column for the magazine, and since October, all four students have written some excellent articles on topics that are important to them.
This month, Mike invited Y9 students Genie Bryan and Owen Allen to write pieces about the big issues for them at the present time - Coronavirus and VAR (Video assistant referee in football) You can read their articles on page 12 below: https://www.yumpu.com/en/document/read/63389930/active8-issue-207-may-2020
Former Meadowhead student Ellie Colton, who also took up this role whilst at school, still writes a monthly column whilst studying Journalism at Sheffield Hallam University. You can read Ellie's article on page 18.
We would like to thank all four Meadowhead students for their service over the past academic year, who, in addition to Genie and Owen, include Y11 student Isaac Waldron, and Grace Marsh, also in Y9. We are sure this valuable experience will have given you a taste for this particular career pathway, and we wish you the very best of luck for the future should you decide to pursue a career related to Journalism