Rhineland Trip 2019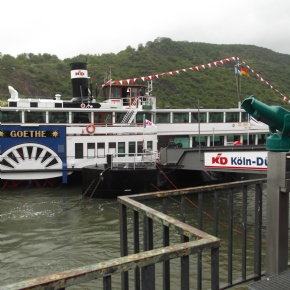 40 of our very enthusiastic German language students enjoyed a week-long cultural and educational visit to this area of Germany at the end of May....
Mr Merritt, Mr Bragg, Miss Barker and Miss Higgins took 40 very enthusiastic Y8 and Y9 German language students to the Rhineland area of Germany at the end of May. Whilst on the week-long cultural and educational visit, students travelled through four different countries, visited four different German towns and cities, climbed a cathedral, toured a castle, visited a chocolate museum, enjoyed a theme park, made new friends at a school, let off steam in a leisure centre, cruised down the river Rhine, travelled on a chairlift and ate an inordinate amount of ice-cream!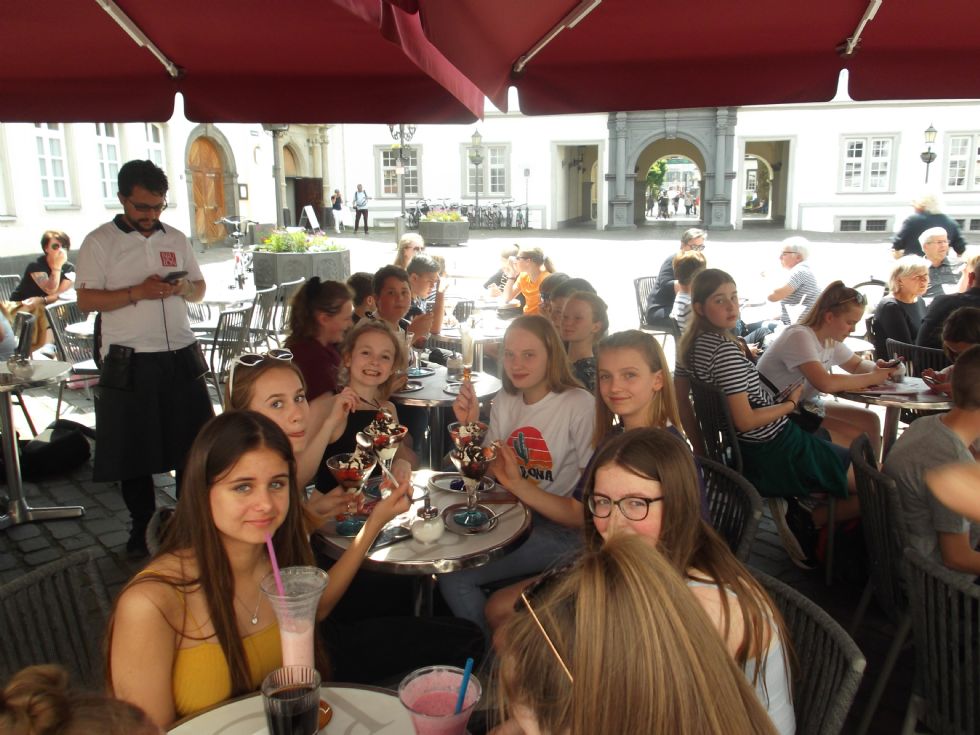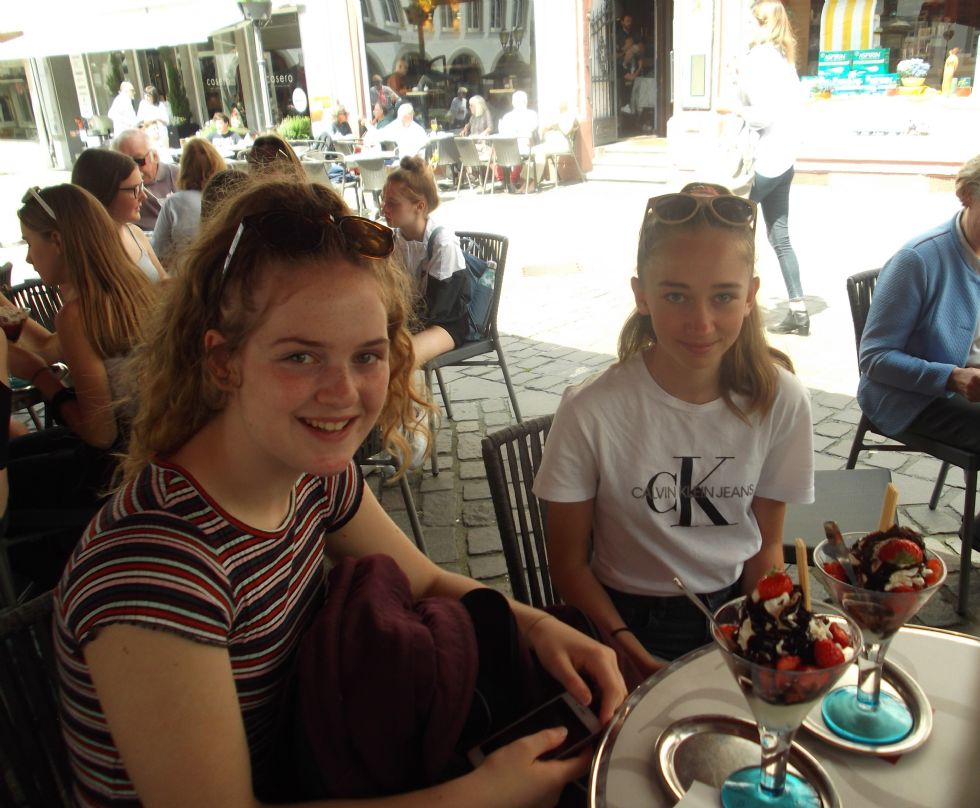 This year was particularly special – most of the students have been writing to a penpal in a German school for the last 18 months. This trip gave those students the opportunity to meet face-to-face with their penpal for the first time!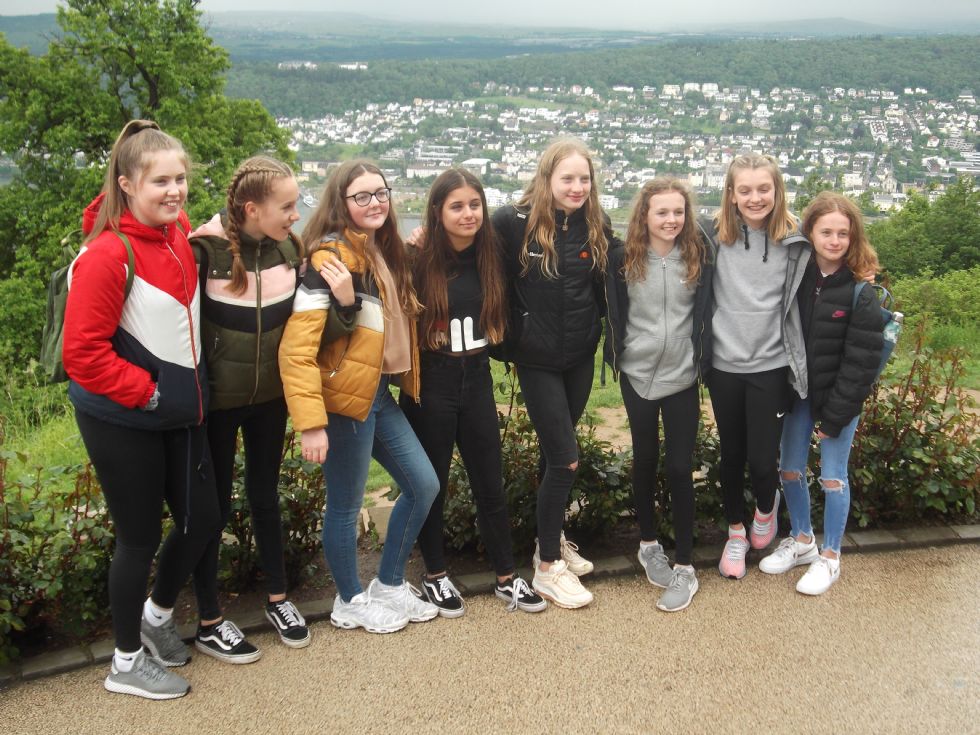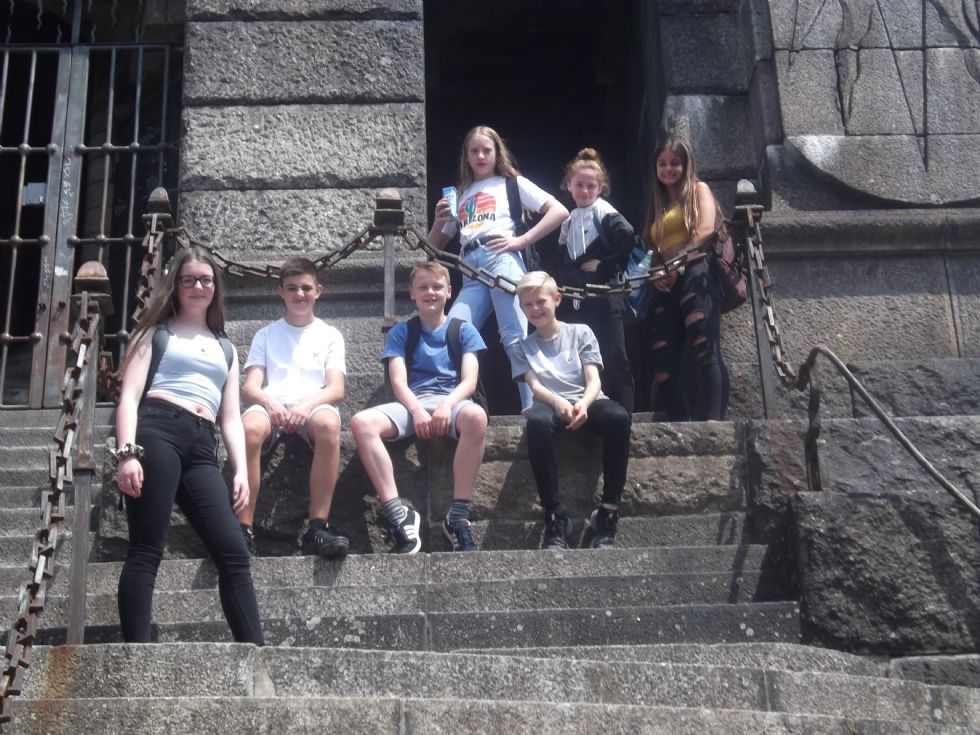 The students were a genuine credit to the school and their families, and enjoyed themselves immensely. They were keen to rise to various challenges throughout the week, and to really get stuck in in order to get the most out of the trip, regarding both the German language and cultural experience.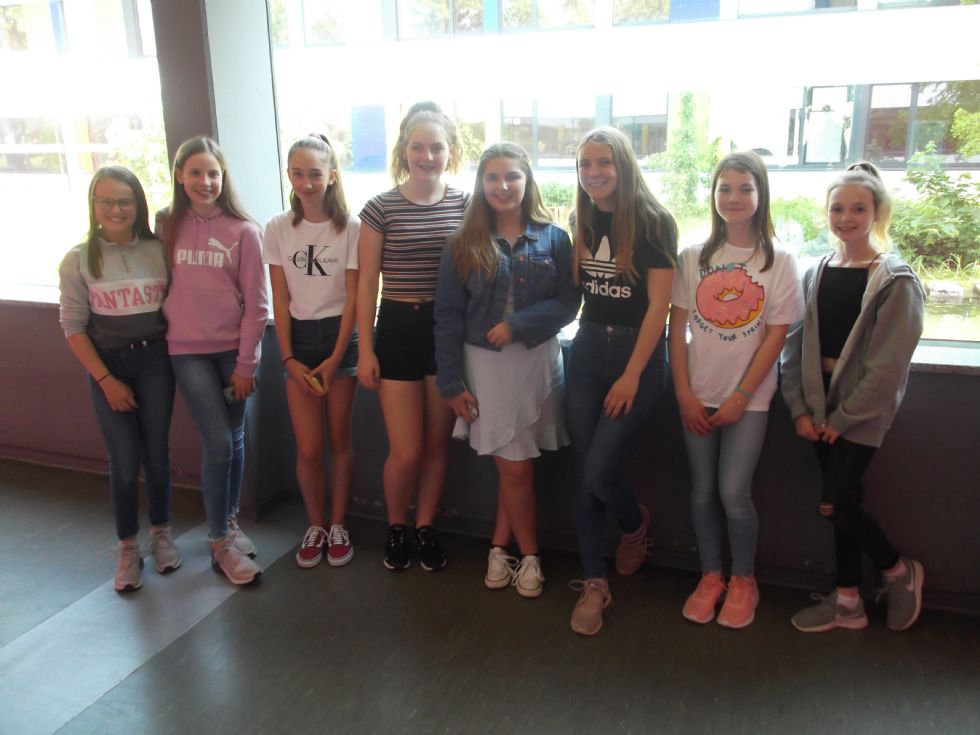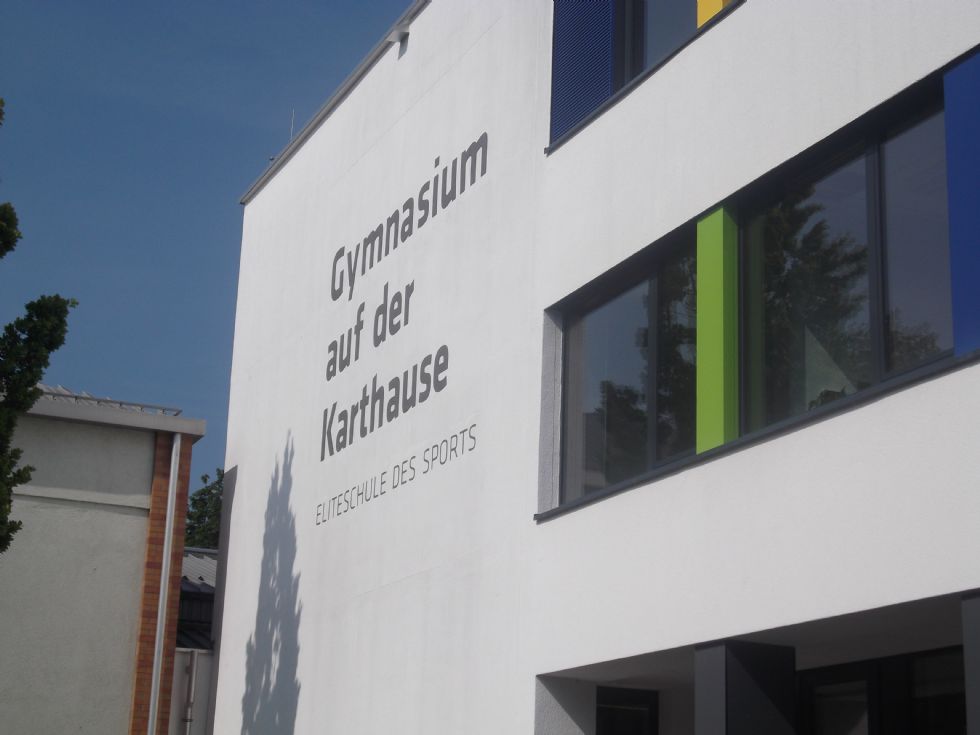 The staff would like to say how proud they are of 40 participants and they hope the students never forget the amazing memories they created.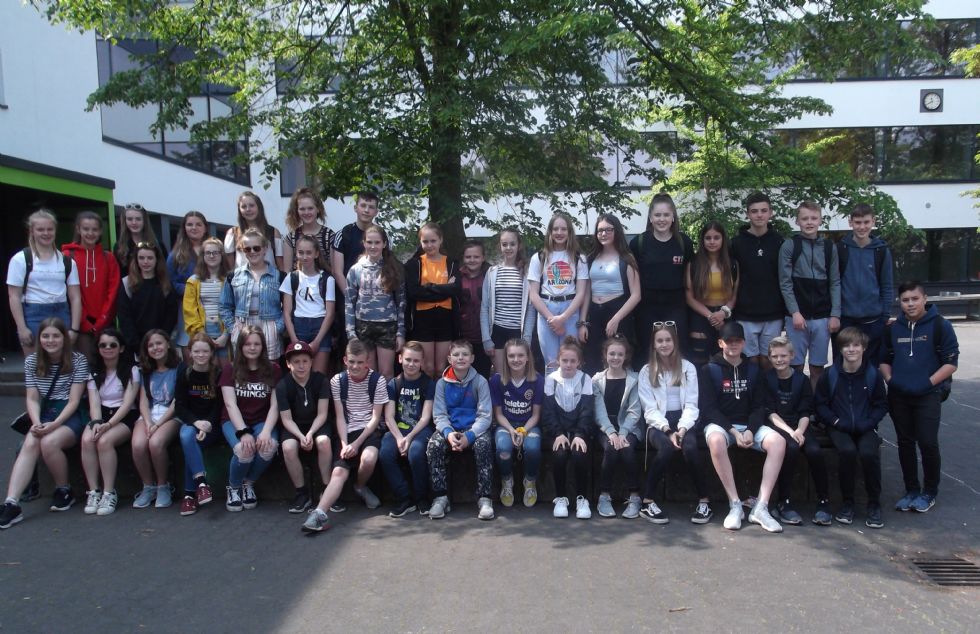 Thank you to parents who sent us some wonderful feedback about the trip and how much their son/daughter enjoyed the experience.
"a MASSIVE thank you for organising such a brilliant trip and giving our kids such a memorable experience."
"My daughter had such a wonderful time ..... It has been great for her independence and confidence so thanks again."
"Just wanted to say a huge thank you to you and all of the staff that accompanied the children on the trip. From beginning (original letter) to end (your lovely email) the organisation has been faultless! Thank you for keeping us informed throughout."
"My daughter had a fantastic time, she honestly enjoyed everything on the itinerary and made many fab memories."
"Thank you so much for taking them. My son had a brilliant time."
"Thank you to you and your staff for taking the time to take the children on the Rhineland trip. My son had an amazing time and I'm sure will remember it forever."
"My daughter had such a fantastic experience, and she keeps saying how much she misses it. Thanks to you and the other teachers who provided a great, safe trip! She's already asking when the next one will be?"
"My daughter has had an absolute blast, she's loved every second and has returned home full of life having had an amazing experience! These types of school trips early on in young adulthood are so important and pivotal. She has spent all day showing us photos and video clips and recounting stories from the trip. She's had a fabulous time! A big thank you to you and other staff members for making the trip so memorable and amazing. Thank you so much for taking good care of our girl (and all the others). She will definitely be putting her name down again for any trips away with school."
"I would personally just like to say a massive thank you to the teachers who organised and gave up their personal time for the Rhineland trip. My daughter has had an amazing experience and has not stopped talking about it since."
"Thank you so much to you and the other staff on the Rhineland trip, for giving the kids such a fantastic experience. My daughter had an absolutely wonderful time. She certainly developed a taste for Currywursts (she's suggested we look up a recipe!) and she really enjoyed lots of opportunity to practice her German. She was really grateful for your help with her diary in the evenings. It sounds like a beautiful part of the world and she's keen to go back sometime and show us the sights! The itinerary sounds amazing and hats off to you all for keeping the kids entertained and not losing anyone!"
"Thanks for all your hard work during the trip. Please pass on my thanks to the other teachers. My daughter had a great time & enjoyed the opportunity to return to catch up with her exchange student."