A Midsummer Night's Dream- Y7 Creative Responses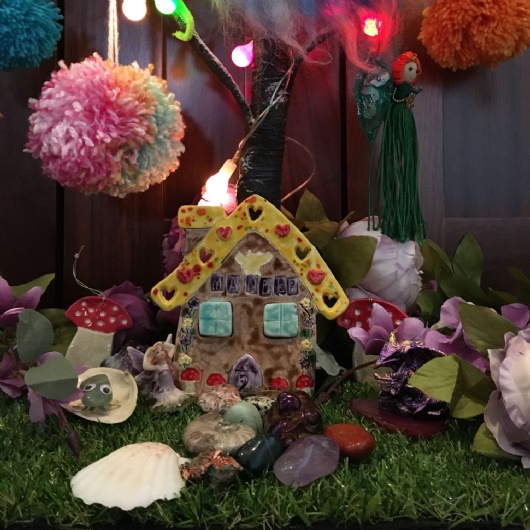 Last week (8th - 12th June) the English team ran a competition for Y7 students based on the Shakespeare play we have been studying, A Midsummer Night's Dream. Thank you so much to everyone who entered - what a fantastic effort from the year group!
We were so overwhelmed by the standard of entries that we have decided to appoint seven winners who will receive an R3, and five runners up who will receive an R2.
Have a look at the high quality of the entries here.
Everyone who entered will receive an R1. You have really shown the range of talents in your year group and should all be proud of yourselves. Well done Y7!
WINNERS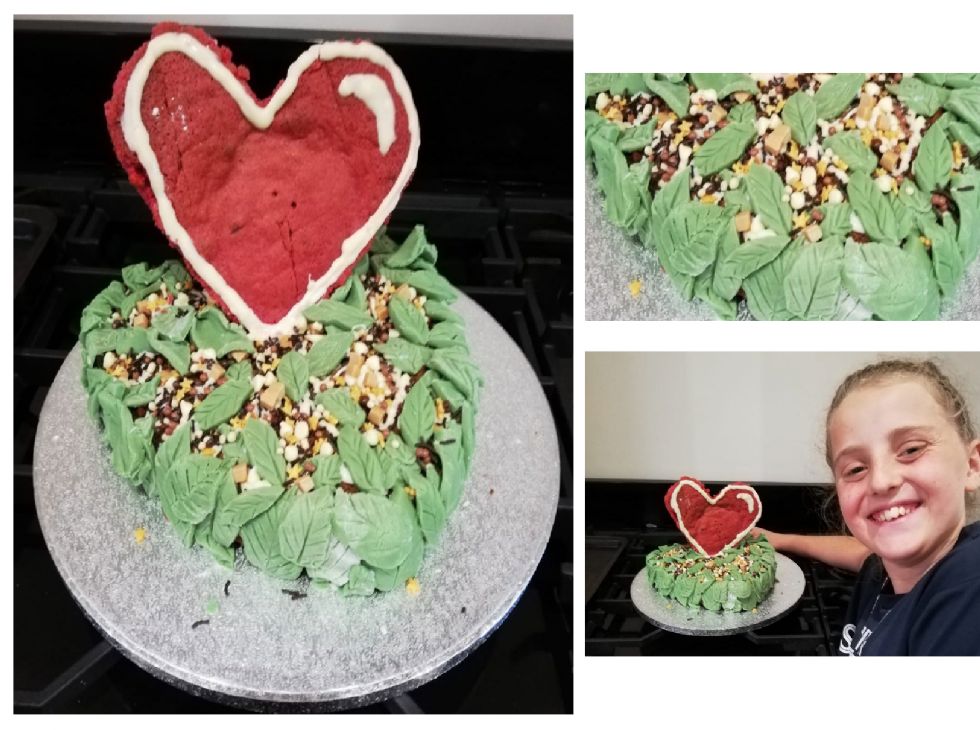 I decided to bake a cake. I have made a heart-shaped marble cake to represent 'Love' as it is the love between the couples that is key to the Midsummer Nights Dream story. As most of it is based within a 'forest' setting, I have decorated the heart with green fondant leaves to represent the forest floor and chocolate toppings for soil and rocks.

by Lucy

Lucy – An intricately constructed cake combining the natural world and the world of humans. I liked the accompanying explanation giving insight into your design ideas and how it links to the play. Fab! Ms Woodward, Deputy Headteacher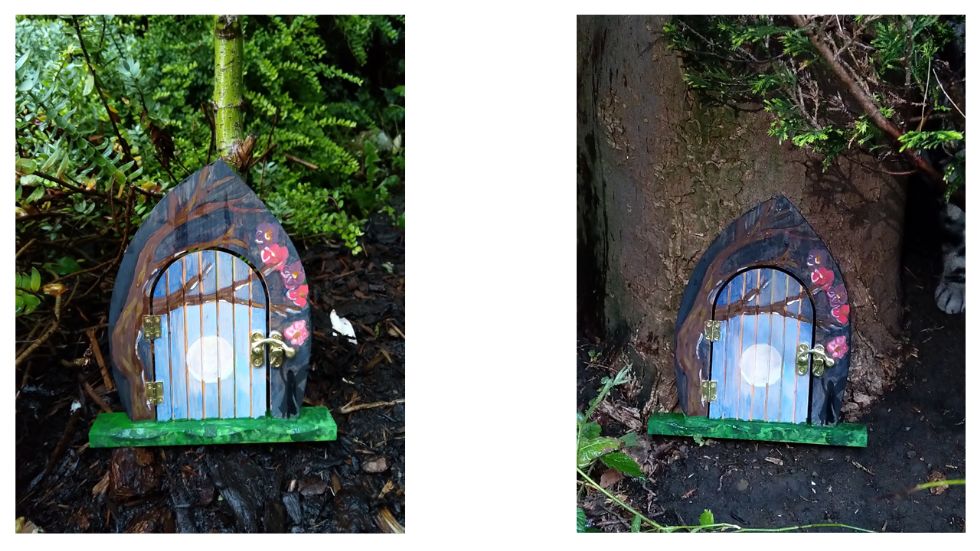 by Fern Jackson
Fern – I love how you've put this in the natural setting of your garden. The tree trunk gives us a sense of perspective and your doorway is beautifully painted showing us the gateway to the fairy world. Great! Ms Woodward, Deputy Headteacher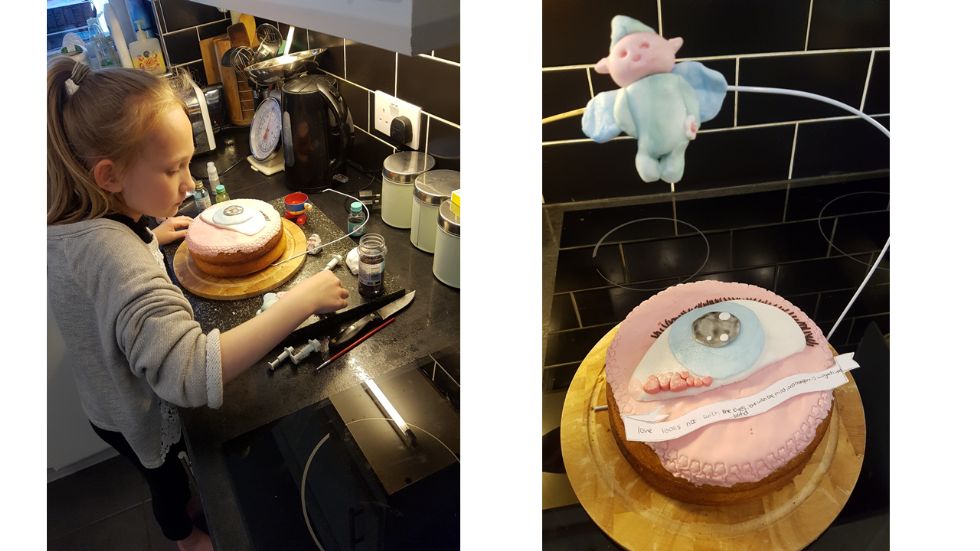 by Sienna
Sienna – a delicious looking cake with a well-chosen symbol and accompanying quote. I love how Puck is floating above!
Ms Woodward, Deputy Headteacher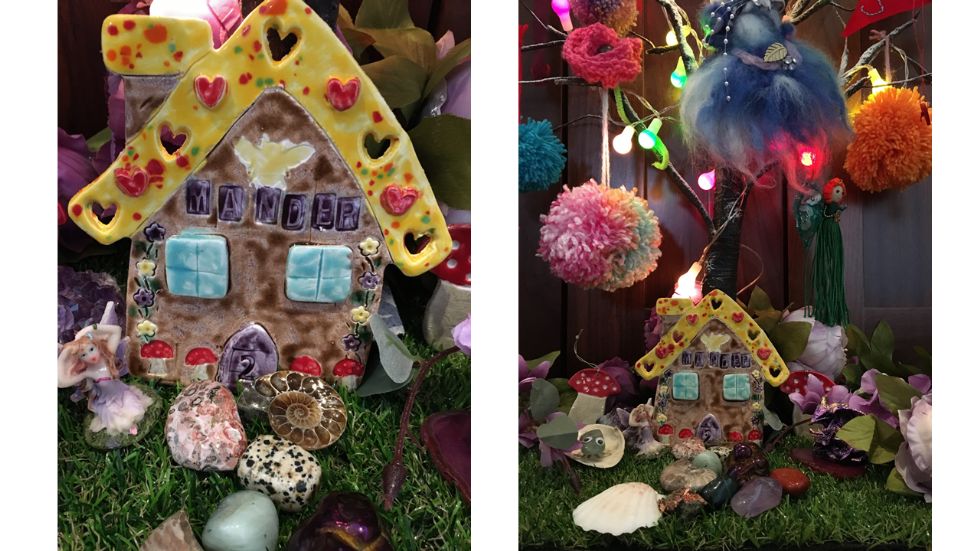 by Ariana
Ariana –a wonderful array of different materials to create a truly magical scene. Some intricate details on the house including your name! Wonderful! Ms Woodward, Deputy Headteacher
by Oscar Nichols

Oscar Nichols – a beautiful illustration with good use of tone and shading. Despite being a static image, it captures the interaction between Puck and audience as he wakes us from our dream. Fab!
Ms Woodward, Deputy Headteacher

Four Foolish Athenians Run off to the wood,
Where a Mischievous fairy is up to no good,
With a flick of a wrist and a blink of an eye,
Cupids arrows Began to fly.

While the Love-struck Athenians took chase,
Puck hurried to his master and got there with haste,
After his master explained the plan,
Puck's thoughts of new tricks quickly began.

After the trickery was done with for the day
The fairy queen now got her way,
She demanded Puck to undo the magic
And the lovers got an ending not so tragic.

by Caitie Kelly

Caitie – Your poem conveys the drama of the play showing the trickery, the humour and foolishness of humans. The rhyme creates a light-hearted tone reflecting the comic nature of the play. Great! Ms Woodward, Deputy Headteacher
by Luke Talbot
Luke – well-chosen sound effects to show the powerful impact of Puck's magic and the unexpectedness of love. Loved watching this interpretation. Fab! Ms Woodward, Deputy Headteacher
RUNNERS UP
A presentation by Sophie
SHOWCASES
We are pleased to bring you a selection of some of the very best of the entries: